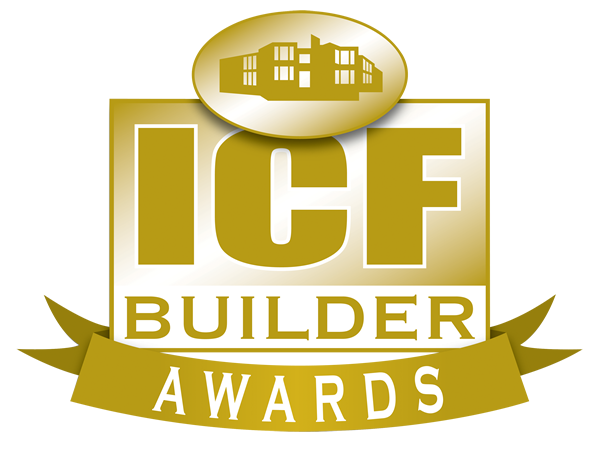 2012 Large Residential 1st Runner Up
When John Catron purchased this lot in 2005, he became aware that the old farmhouse that stood on the lot was originally an 1880s-era adobe church, by then the oldest surviving building in the community. He revised his plans to incorporate the historic meetinghouse into his dream home, to serve as a guest suite and private museum showcasing the history of the site.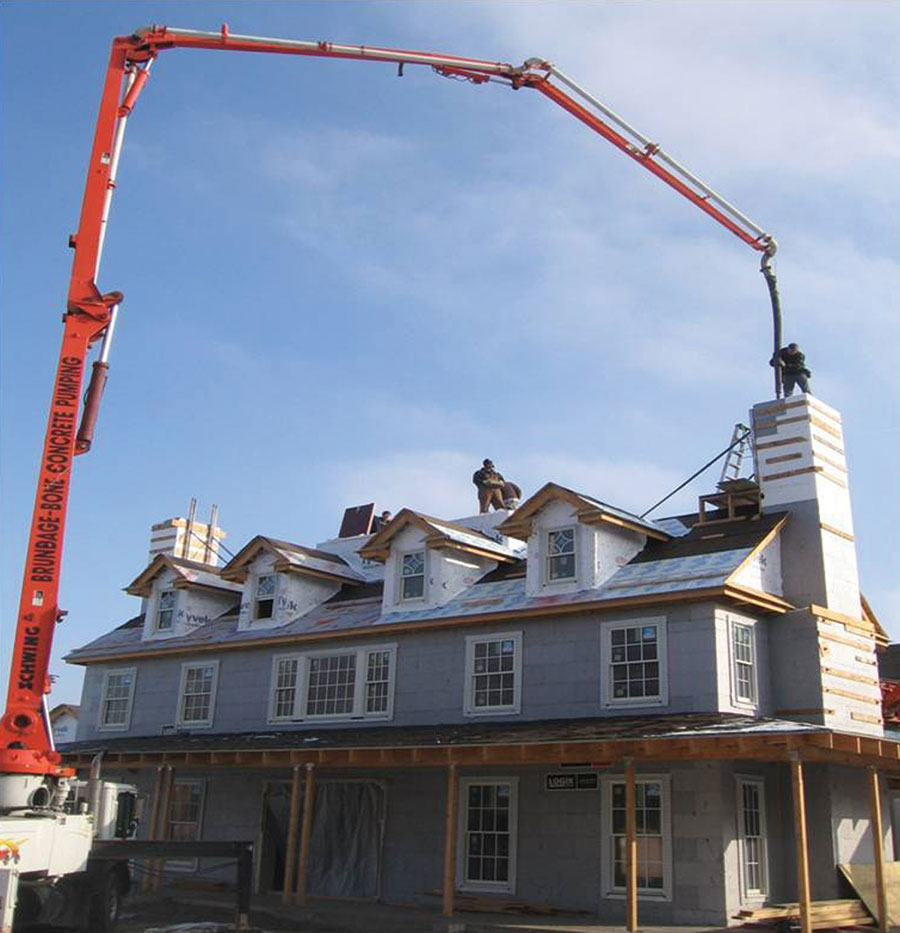 The owner had already decided to build with ICFs, as he wanted the new home to last at least 200 years, and have low energy costs. Logix's Platinum Series met both goals. Hydronic heat and highly energy-efficient windows ensured further savings.
The design was complex, with dozens of windows, multiple corners, and intensive ICF use. Even the chimney was formed with the foam form. But the highly experienced ICF crew was up to the task. Even when sandy soils threatened to detail the schedule, they were able to devise a solution. The old brick meetinghouse was reinforced to bring it up to current seismic standards, and the 13-inch-thick ICF walls made it relatively easy to blend it seamlessly into the north end of the home.
Throughout the process, the entire construction team—architect, builders, and interior designers—went out of their way to preserve the historic nature of the site. The century-old elm trees on the lot now serve as flooring in the home. The original adobe bricks were used to construct the fireplace, and the original ceiling beams of the chapel were repurposed as museum shelves. Sections of the old rock foundation found new life as patio benches and garden walls.
Location: Riverton, Utah
Type: Private Residence
Size: 5,800 sq. ft. (floor)
ICF Use: 10,000 sq. ft. (all exterior walls) plus 2,100 sq. ft. interior walls
Cost: 2,000,000
Total Construction: 300 days
ICF Installation time: 30 days
Owner: John Catron
General Contractor: Magleby Construction
ICF Installer/Form Distributor: Utah ICF
Architect: Greg Steffensen Architects
Engineer: Tony Demita
ICF System: Logix Platinum Series ICF
Built to incorporate 1880s-era church
Designed to last at least 200 years
Dozens of windows, multiple corners, ICF chimney
Hydronic heat, energy-efficient windows
Century-old materials repurposed as interior finishes
Elm trees on lot milled as flooring
Like what you read?
Yearly Subscriptions Starting @ $30