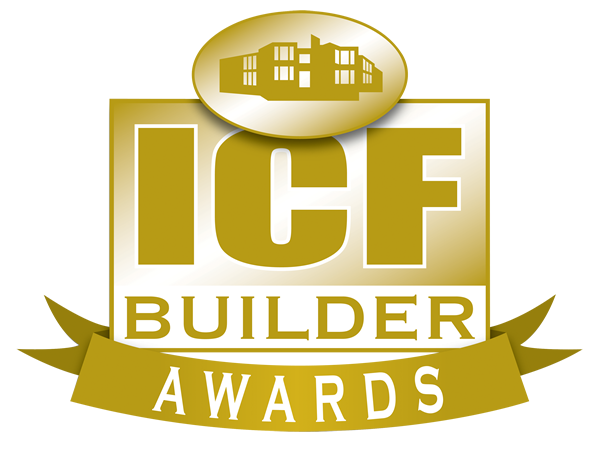 2012 Large Residential 2nd Runner Up
Nestled into the rolling hills of a 2,000-acre estate, this 6,000-sq.-ft. dream home has a spacious open floor plan, with abundant windows offering sweeping views of the surrounding countryside.
The owners prize privacy and seclusion. The lack of neighbors, however, also means a lack of emergency services. With the nearest fire station miles away, and a number of recent tornadoes in the area, disaster-resistance was also a priority.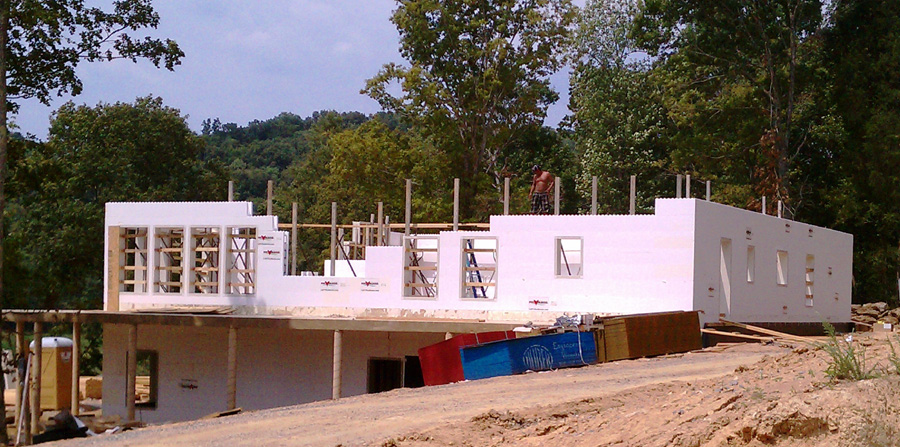 ICFs from Fox Blocks provided a perfect solution. Their fire resistance and durability far surpass traditional construction methods. The designer went a step further and specified that the massive wraparound deck/porch be made from InsulDeck, an EPS decking product that is also disasterproof. It provides additional strength to the structure, and as a side benefit, is extremely low maintenance. The cable railing was chosen specifically so it wouldn't intrude on the views in any direction.
The home is also extremely energy efficient. The ICF walls are matched with spray-applied urethane roof insulation and to complete the envelope, extremely energy efficient windows with an average U-Value of 0.15. The home also has a geothermal HVAC system, tankless water heater, and LED lighting. Conduit for a planned photovoltaic system is already run. This would give the house the ability to go "off-the-grid."
The interior style is reminiscent of a high-end mountain resort, but the finishes were carefully selected to be environmentally sensitive. Flooring on the main level is made from reclaimed oak barn planks, between 8 and 12 inches wide. A massive, stone fireplace in the main living area is two-sided, so it can be viewed from the master suite. Lower level floors are stained concrete.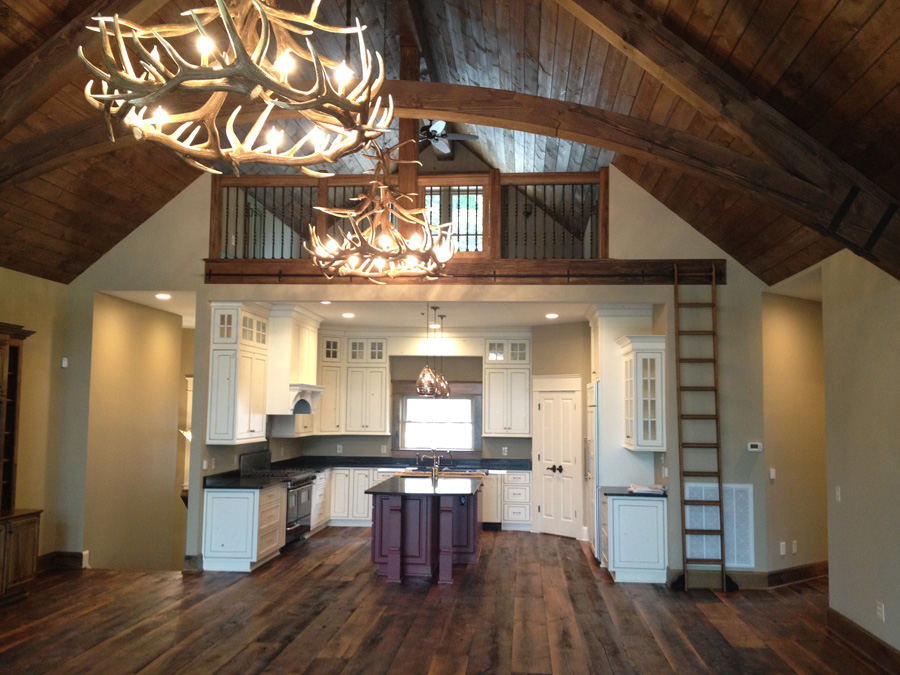 Location: Nashville, Tenn.
Type: Private Residence
Size: 6,000 sq. ft.
ICF Use: 7,645 sq. ft. (all exterior walls)
Cost: $910,000
Total Construction: 260 days
ICF Installation time: 14 days
Owner: Undisclosed
General Contractor/ICF Installer: A Better House, Inc.
Architect: Plans for the Future
ICF System: Walls by Fox Blocks/Floors by InsulDeck
Geothermal HVAC, LED lighting, tankless water heater
Spray urethane insulation under roof deck
Remote jobsite on 2,000 acre estate
Designed for tornado and fire resistance
Massive wrap-around deck from EPS foam
Like what you read?
Yearly Subscriptions Starting @ $30