Advertise with ICF Builder Magazine
WHY ADVERTISE WITH US?
"If you manufacture or market a product for the insulating concrete forms industry, you simply will not find a more efficient, effective way to reach your audience."
BONUS!!
Your advertisement will also be seen by an additional 10,000 architects that receive the digital edition of every issue at no extra cost.
Editorial Calendar & Advertising Deadlines
ICF Builder and the associated website www.icfmag.com have a well-deserved reputation as the most comprehensive and reliable source of information for the ICF industry.  Since 2005, we have educated tens of thousands of readers and website visitors. This year's editorial calendar is packed with the information readers have come to expect: the latest industry statistics, building techniques, case studies, and relevant research. Additionally, respected experts contribute their insights as guest writers.
Columns and Departments:
ICF News Roundup: Relevant construction news in an easy-to-read format.
In the News: An in-depth look at events that are changing the industry.
New Products: Tools and technology that contractors need to know about.
Personalities: A summary of executive-level personnel changes within the industry.
Technically Speaking: Discussing the codes, engineering, and technical aspects of the industry.
Trade Show Corner: A preview of upcoming tradeshows from an ICF perspective, as well as reports on relevant expos.
Space Reservation: November 13, 2020
Materials Due: November 20, 2020
Magazine Shipped: Jan. 11-14, 2021
Space Reservation: December 18, 2020
Materials Due: January 8, 2021
Magazine Shipped: March 1-4, 2021
Space Reservation: March 19, 2021
Materials Due: March 26, 2021
Magazine Shipped: May 10-13, 2021
Space Reservation: May 28, 2021
Materials Due: June 4, 2021
Magazine Shipped: July 19-22, 2021
Space Reservation: July 2, 2021
Materials due: July 9, 2021
Magazine Shipped: August 30-Sept. 2, 2021
Space Reservation: September 3, 2021
Materials Due: September 10, 2021
Magazine Shipped: November 1-4, 2021
Distribution & Readership Demographics
Architects & Engineers

27%

27%

ICF Contractors & Distributors

34%

34%

Non-ICF Residential & Commercial Contractors

31%

31%

Other

8%

8%
ICF BUILDER is the most cost-effective way to reach the ICF industry. For over 15 years, we have fine-tuned our subscription base and distribution plan to ensure you receive the maximum return on your marketing dollar. 
We have a circulation of 20,000 distributed throughout North America. This includes virtually every ICF distributor and professional installer in North America.  About three quarters of our circulation is print; the other twenty five percent is digital.
About one-third of our readership has taken the time to seriously investigate ICF construction, and have enrolled in an ICF training course within the past few years.  That's 7,000 individuals learning the benefits of ICFs, and are a prime target market for advertisers.
Another 7,000 readers are custom homebuilders, concrete contractors, and commercial builders considered most likely to become interested in ICF building.
In addition to our qualified circulation, thousands of ex­tra copies are distributed at ICF training seminars and regional and national trade shows throughout the year.
Geographically, we reach all 50 states and Canada, plus more than a dozen foreign countries. Most of our readership is concentrated in the U.S., and represents areas across the country where ICF is established as a common method of building as well as areas where interest in ICF construction is growing most rapidly.
Between our print platform, digital edition and highly-ranked websites, we feel confident that you will receive a better return on your marketing dollar by advertising with us than any other method on the market.
ICF Builder is the leading media outlet for insulated concrete construction.  As an integrated media company, we offer a wide range of tools to help building material suppliers connect with the ICF industry and the wider green building community.  We're confident you will not find a more perfect way to reach your target audience. 
Magazine- ICF Builder magazine is the industry's flagship publication.  We offer a full range of display advertising options at an extremely affordable price.  We can  handle specialty mailing and magazine inserts as well. Print advertisers are included in the digital edition at no additional cost.  New technology with the digital magazine allows advertisers to include hyperlinks, interactive ads, and other innovative content.
Web Advertising- Like most media companies, we offer banner ads and sidebar advertising on the magazine website in a range of sizes and budget options.  Select advertisers can also promote sponsored content on the site, including embedded video.  
In addition to the magazine website, www.icfmag.com, advertisers can also appear on the leading searchable ICF directory, www.icfhub.com, and on the website for the professional ICF contractor association, www.ICFBuilderGroup.com.  
Social Media- Our staff can coordinate social media campaigns on a variety of platforms.
Email- We offer targeted email marketing, either exclusively for the client, or in conjunction with the many announcements we send to our readers, including the ICF Builder Group newsletter, subscription emails, ICF Builder Award Notifications, and digital edition of the magazine.
ICF Builder Award Sponsorships- The ICF Builder Award presentation has historically been the largest and most popular event in the ICF industry. Held annually, several hundred of the most influential people gathered during World of Concrete for a night of celebration. Due to the pandemic, we will be maintaining the awards ceremony in a way that makes sense, including virtual platforms. Limited sponsorship opportunities are available and will vary based on the platform. Benefits may include signage, literature distribution, online presence, magazine presence, and advertising in the printed or digital program.
With fake news leaving most Americans confused about even the basic facts, magazine media keeps it real. Whether in print, online, on mobile or video, people trust it to be expertly researched,written and fact-checked. No wonder magazine readers are more engaged and more likely to recommend advertised products. Being real matters. That's a fact!
— BelieveMagMedia.com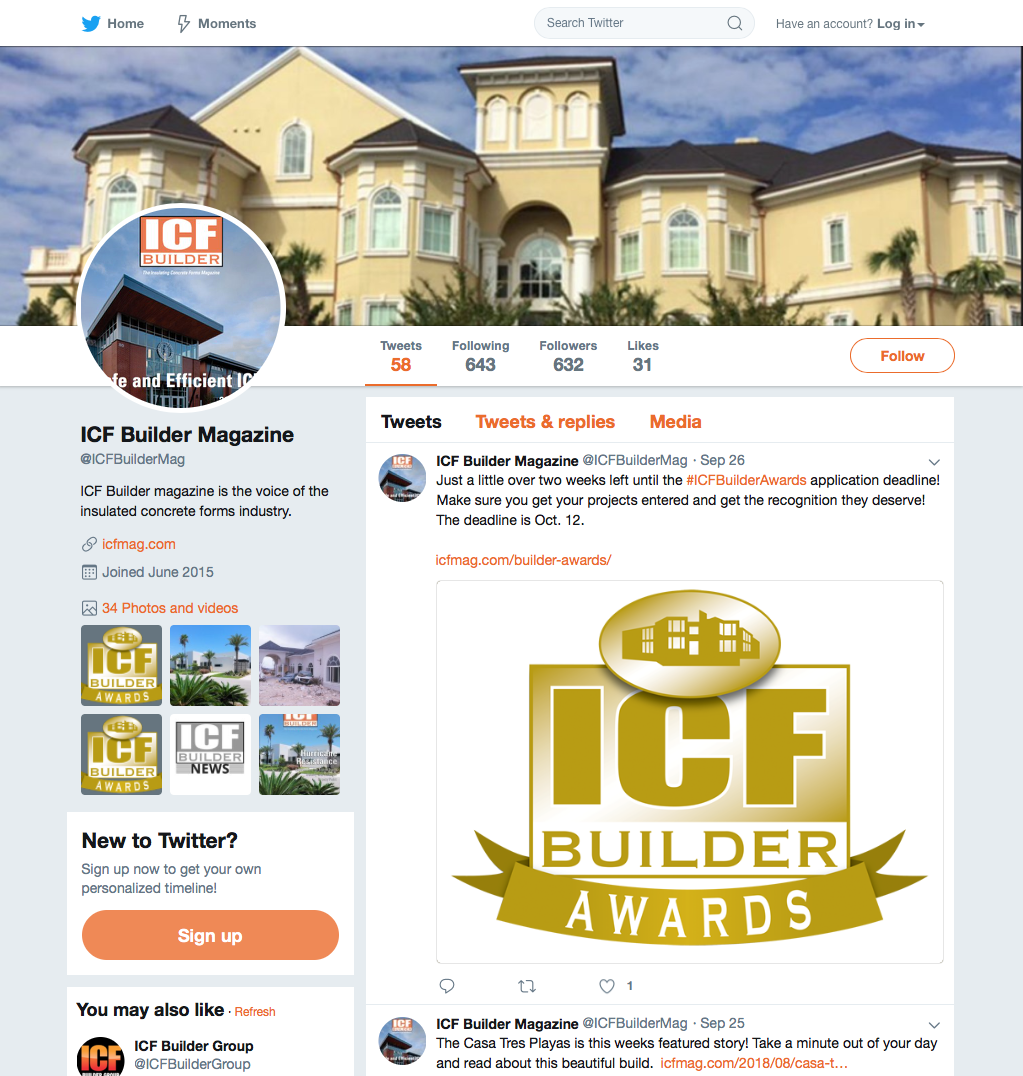 Print & Website Advertising Rates & Sizes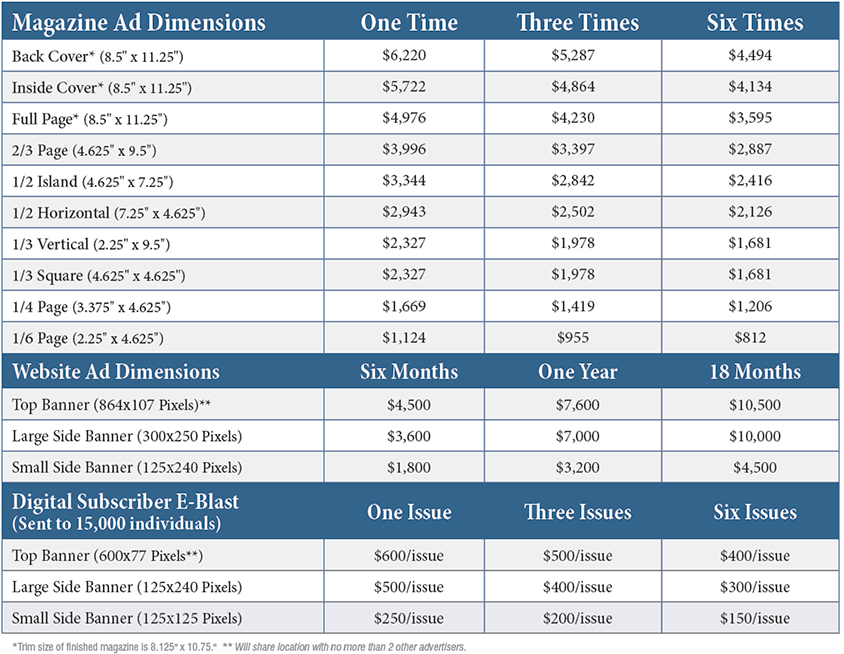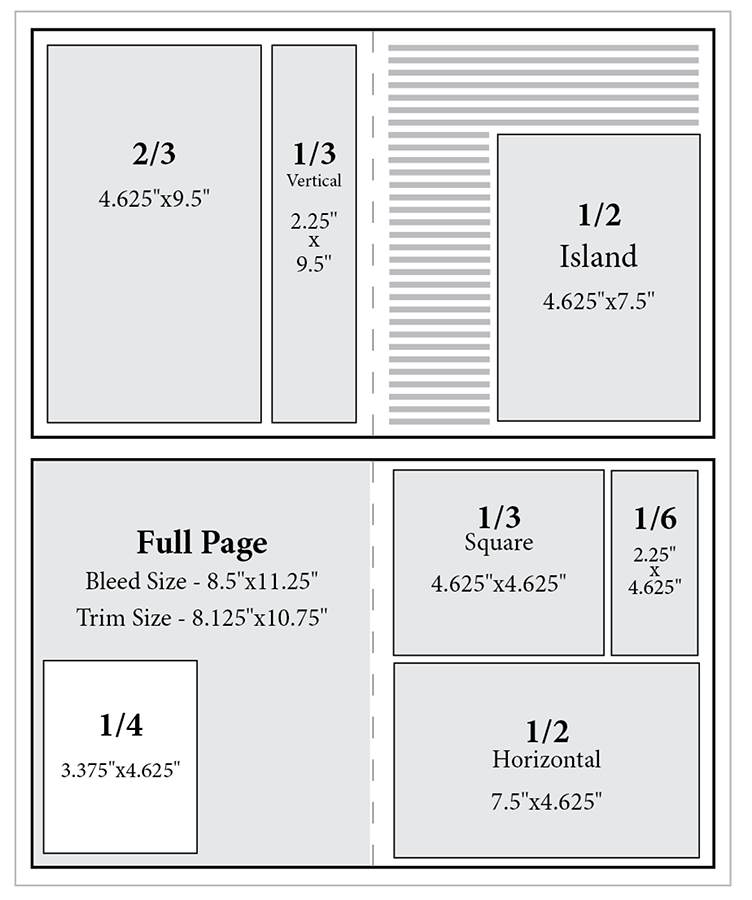 Web Stats
Over 12 Million Hits Per Year
Visits from over 180 Countries/Territories
www.icfhub.com  – Most Comprehensive ICF Installer Database Available Anywhere!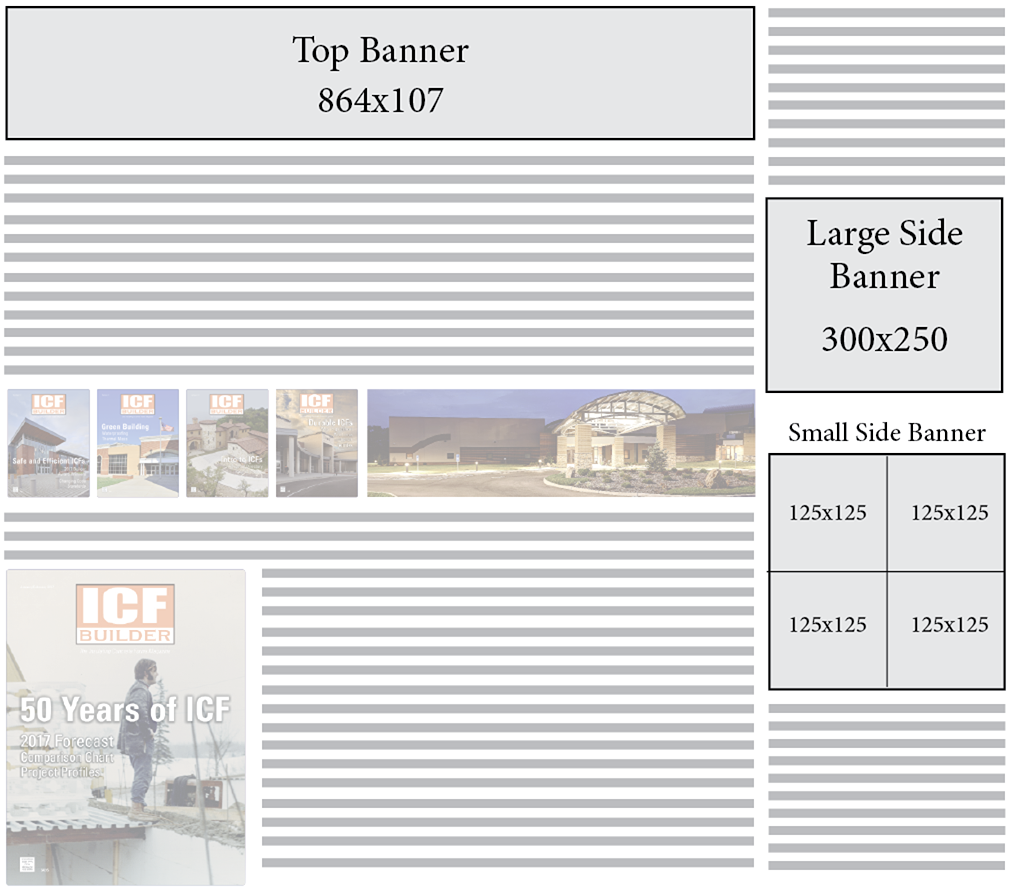 Contact Us foR MORE INFORMATION