Tremco Inc., which owns Nudura and Dryvit, restructured the company in April. Nudura is a leading brand of insulated concrete form. Dryvit is a popular brand of exterior finishes.
The reorganization combines several of Tremco Inc.'s construction-related product divisions and brands under a
single corporate umbrella: the Tremco Construction Products Group (CPG). 
This new entity includes Dryvit Systems, Inc.; Nudura Inc.; Willseal; Weatherproofing Technologies, Inc. and Weatherproofing Technologies Canada; along with three Tremco divisions: commercial sealants and waterproofing, roofing and building maintenance, and Tremco Barrier Solutions.
Doug Rende, senior vice president of marketing and technical services says, "Tremco CPG is the industry's only provider of comprehensive systems and services for all six sides of the building enclosure. Beginning now and continuing over the coming months, customers should expect to see the new brand identity on all customer-facing materials." 
As part of the new branding effort, Nudura unveiled a new logo, which uses the same color and stylized "T" across all Tremco CPG divisions. 
Tremco CPG president Paul Hoogenboom says, "It makes perfect sense for these previously independent manufacturers to come together. Having one point of contact who connects you to a full team of problem solvers, for constructing and weatherproofing your building's roof, façade, glazing system and foundation simplifies the design and material selection process, and greatly increases the performance and lifespan of your structure. Tremco CPG's unified sales force and technical specialists will work together on the solution to provide the performance desired while meeting aesthetic and budget parameters." 
The National Ready Mixed Concrete Association (NRMCA) is organizing an ICF Pavilion space as part of the 2021 International Builder Show, running Feb. 9-11, 2021 in Orlando, Fla. 
The expectation is that by having a single dedicated space on the show floor where ICF brands and related companies exhibit together, it will make it easier for builders to learn about the technology.
Lionel Lemay, executive vice president for structures and sustainability at NRMCA, says, "We envision the Concrete Pavilion to be anchored by a 20'x40' Build with Strength exhibit where we will hold several educational events throughout each day featuring Concrete Pavilion exhibitors."
Current plans call for the pavilion to be located at the main entrance of the South Concourse near the High Performance Building Zone, which Lemay calls "an outstanding location."
For those interested in exhibiting in the pavilion, Michael Currier at NAHB is handling booth sales and space assignments.
Logix Brands has released a new, updated version of their One Minute Engineer App for desktop and mobile platforms.
"The mobile app has been updated to reflect new seismic requirements," explains Andy Lennox, president. "Both our desktop and mobile versions are now available for download and fully comply with all new Android and iOS requirements."
The app is intended to eliminate the time, expense and guesswork associated with manual engineering tables. It will correctly calculate reinforcement, wall thickness, and other requirements with just a few simple keystrokes. Once the data is input, the user can download an accurate, illustrated, and standards-compliant ICF wall design report for the project.
"With the Logix One Minute Engineer Mobile App on your smartphone or tablet, you can confirm lintels and rebar patterns right on the jobsite," says Lennox.
The desktop version of the Logix One Minute Engineer is Windows-compatible only. However, it will work on iOS device once a cross-platform solution like Parallels is downloaded and installed. 
In March, the National Ready Mixed Concrete Association (NRMCA) elected a new slate of officers during its annual convention, held in conjunction with the ConAgg Expo. The new chairman is John Carew, Carew Concrete & Supply Co., Appleton, Wisconsin. Carew served as vice-chairman last year, and is a long-time proponent of ICFs, using a vertical ICF system to build his personal residence a few years ago. Elected vice chairman for 2020 is Abbott Lawrence, of Martin Marietta in Lakewood, Colorado. Secretary/treasurer is John Holliday of Holliday Rock Co., headquartered in Upland, California. 
Each of the three new officers has begun serving a one-year term which concludes at NRMCA's 2021 convention.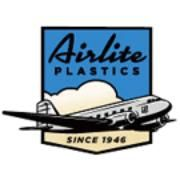 Last fall, Airlite Plastics Co. acquired Kodiakooler, a privately held company headquartered in Mooresville, North Carolina, that specializes in innovative packaging for temperature-sensitive products. It's signature product is made with insulation derived from recycled denim, which it promotes as "reusable, recyclable and biodegradable."
Kodiakoole will continue to be headquartered in North Carolina. Airlite is discontinuing their "Arctic Fox" brand—used for Airlite's EPS foam coolers and gel ice pack refrigerants—and merging those products under the Kodiakooler name. 
Brad Crosby, president and CEO of Airlite Plastics, says "This strategic acquisition allows Airlite to expand its growth in temperature-sensitive products. Bob Menzel and his staff have created a world-class business, and together with Airlite, we can offer customers a variety of innovative and sustainable temperature-sensitive products." 
Also last year, Airlite acquired Westgate Products beverage cup assets. That deal closed in March of 2019.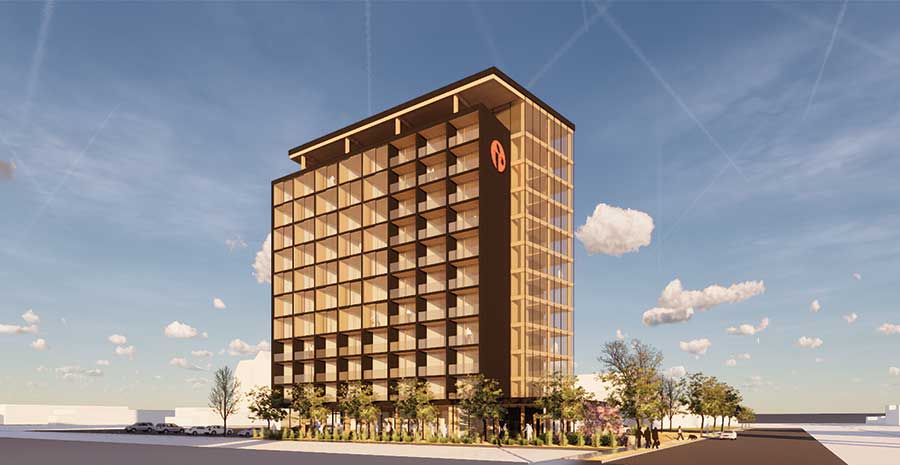 Wooden High Rises Gain Steam
The move towards wooden high-rise construction continues, although the National Ready Mixed Concrete Association (NRMCA) is working to create awareness of the fire danger and safety hazards such buildings create.
Plans have been drawn up for a new 82-suite, 12-story Ramada Hotel in Kelowna, British Columbia to be built with cross-laminated timber (CLT) wood construction. The City of Kelowna was an early adopter of British Columbia's new regulations allowing mass timber construction of up to 12 stories. HDR Architecture is doing the design work, with the project expected to break ground in the spring of 2021.
In the United States, money to promote CLT construction was included in the Farm Bill, passed by Congress in December of 2020. In anticipation of industry growth, the Washington State Building Code Council revised the state's building codes to allow for wooden buildings up to 18 stories tall.