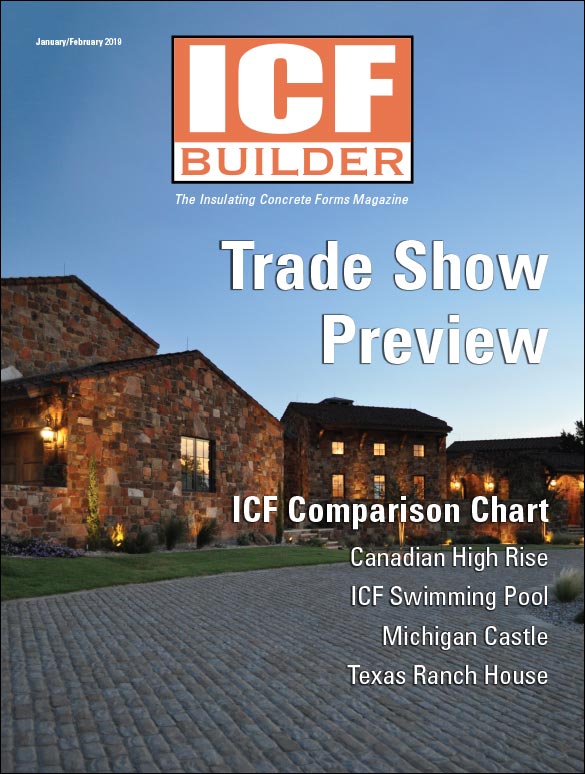 2019 ICF Comparison Charts
Get the most up to date data in the ICF industry in one place!
World of Concrete Preview
One of the biggest construction tradeshow is just around the corner. Here's a look at the exhibits, seminars, and events relevant to the ICF industry, along with a directory of ICF-related exhibitors.
Project Profile: Michigan ICF Castle
One of the more spectacular ICF homes built in recent years, this project makes use of all the advantages ICFs offer, including energy efficiency, durability, and design flexibility.
Comparison Chart and Explanation
A fully revised and updated ICF Comparison Chart, with information on form sizes, manufacturing locations, specialty tools, and CAD/BIM support for design.
Alternative Stay-In-Place Form Options
A number of insulated stay-in-place forming systems offer unique attributes not found in all-foam ICFs. These include polyurethane, vinyl, and cement-composite blocks.
Project Profile: McDowell Residence
This remarkable Texas ranch house is packed with amenities, and shows how knowledgeable contractors can create homes of unrivaled beauty and efficiency.
Project Profile: Newmarket Apartments
This 212-unit apartment building in Canada used ICF for all the interior walls and finished eight weeks ahead of schedule, thanks to prefinished façade panels.
Project Profile: Anderson Pool
ICF swimming pools are seeing strong growth, and this profile shows why. The pool, deck and pool house are all formed and insulated with rigid foam.
Here's what's included in this issue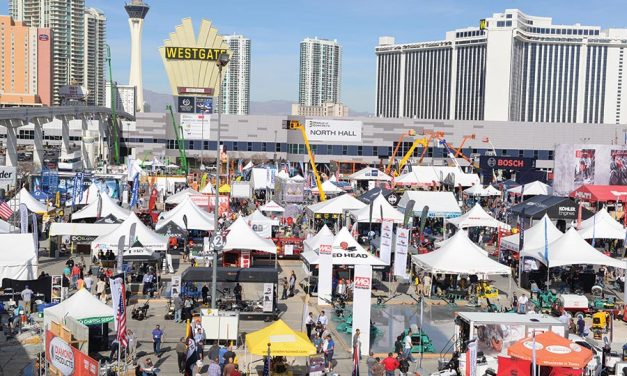 The biggest ICF industry event of the year will take place Wednesday evening. The biggest trade...

2018 ICF Builder Award Winners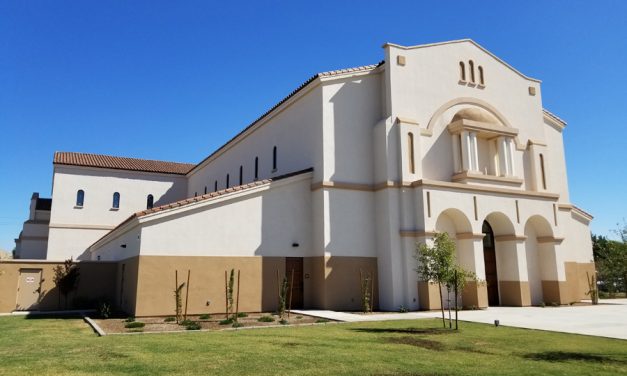 Heavy Commercial-Religious Winner St. Juan Diego Catholic Church, in Chandler, Arizona, is the...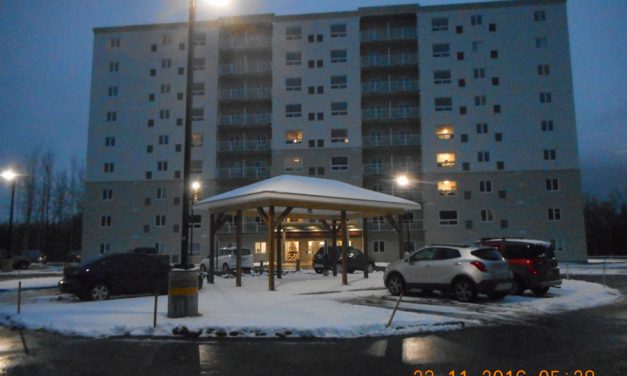 Multifamily — Winner Finnish Rest Home is a state-of-the-art senior living complex, overlooking a...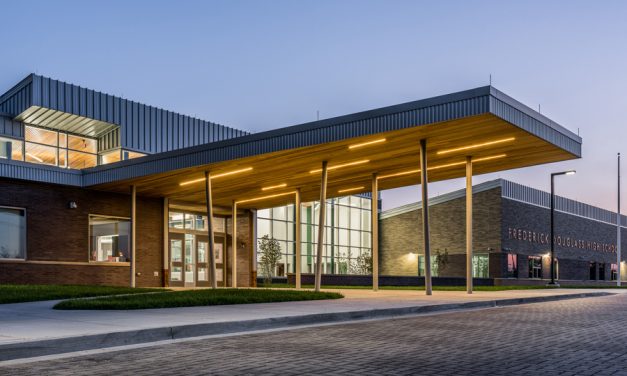 Heavy Commercial-Education Winner Kentucky has long been a leader in ICF school construction, with...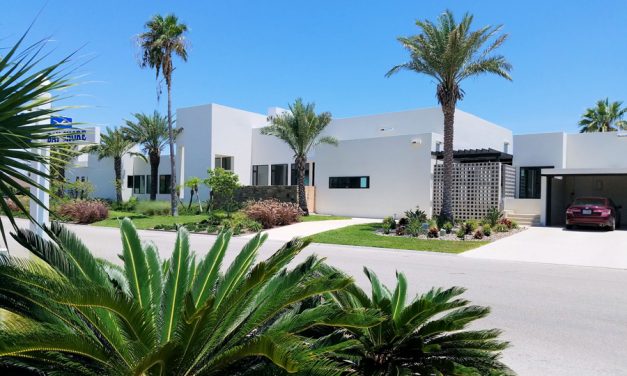 2018 Unlimited Residential 2nd Runner-Up Casa Tres Playas is a beautiful 9,000-sq.-ft. home built...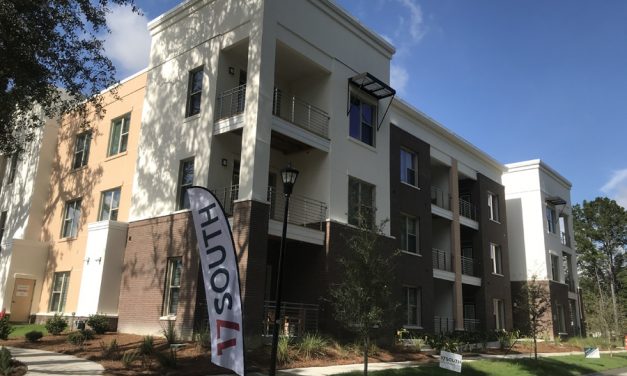 2018 Development Best In Class The 17 South project in Charleston, South Carolina, is a landmark...

Like what you read?
Yearly Subscriptions Starting @ $30