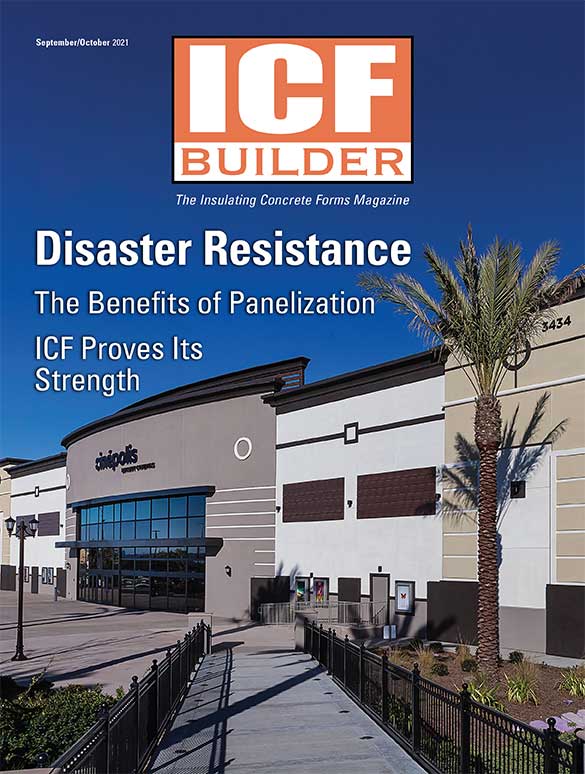 2021 ICF Product Directory
Get the most up to date products in the ICF industry in one place!
Features
An ICF House Proves Its Strength 
Terri Jean Smith's house right on the Gulf of Mexico in Alabama has withstood three major hurricanes since it was built in 2003, with no damage.
ICF Construction Mitigates Building & Operating Costs
An engineer refutes the dominant narrative that ICF construction is expensive. With the current price levels and availability challenges, there is a strong argument that ICF construction is the less expensive building method.
A Case Study on How Insulated Concrete Forms Can Prevent Structure Loss During Wildfires
Charles Ackley wrote this paper in 2020 as a senior in Construction Management in California, to understand how ICFs' thermal insulating and non-combustible properties work to protect structures from wildfires.
Adjusting to Increasing Natural Disasters
Building codes need to change. Money needs to be spent in a more organized way. And people need to build with less wood.
The Benefits of Panelization
Contractors have figured out that prefabbing an ICF wall through panelization instead of building onsite solves some problems and lets them build much faster.
Carlyle Fire Hall Project Profile
The city of Carlyle in far southeastern Saskatchewan has a new fire hall that is a training center and sets the standard for surrounding communities. They needed a new fire hall that was more modern, larger, and functional for years to come.
Cinépolis La Costa Town Center Project Profile
ICF construction proved to be the perfect building material for this movie theater built on a small lot with other architectural challenges. The owners were so happy with the results on this high-end cinema complex that they are planning for more ICF builds.
Entries are now being accepted for the annual ICF Builder Awards. The entry form is available on the website, www.icfmag.com, under the Builder Awards tab. The deadline to return entry forms is October 15, 2021. Construction team members are encouraged to submit...
read more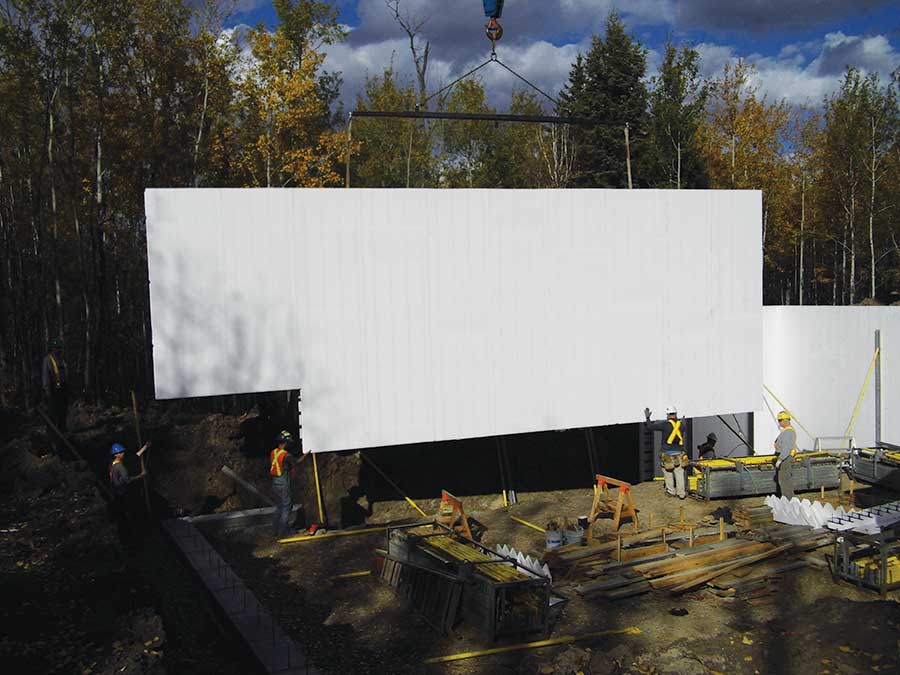 Photos courtesy of Rhino FormJoey Hughes is a big thinker. He realized that he could build ICF homes faster and better by implementing panelization. Hughes rented a 7,500-square-foot warehouse in the Spokane Valley in Washington, where he's able to produce enough...
Like what you read?
Yearly Subscriptions Starting @ $30