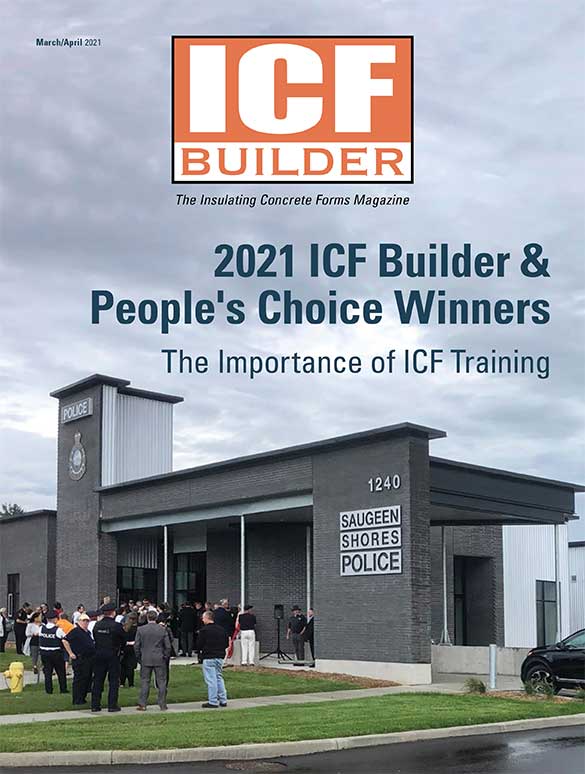 Features
2021 ICF Builder & People Choice Winners
These award-winning projects highlight the very best in ICF construction across a range of sectors.
Small Residential: Babylonian Villa
Small Residential People's Choice:
  Diceman Modern Farmhouse
Large Residential: Krafthaus
Unlimited Residential: Cozzi Residence
Unlimited Residential People's Choice: Marek Residence
Specialty Applications: Janecek Pool & Spa
MultiFamily: Parklands Manor
Light Commercial: Delta Terra Square
Heavy Commercial: Roy Junior High School
The Importance of ICF Training
ShowBiz Cinema
This 9-screen movie theater also combined a lounge and bar, retail, and bowling area and helped revitalize downtown Homestead, Florida.
Saugeen Shores Ontario Provincial Police Station 
The new Saugeen Shores Ontario Provincial Police have a quiet, safe headquarters after this 100% ICF Heavy Commercial winner was constructed in 2019.
The winners of the 2021 ICF Builder Awards were announced on YouTube this year on January 20. ICF Builder Magazine implemented the People's Choice Awards, which was a new feature this year, to give a wider audience a chance to participate. The ICF Builder Award judges...
read more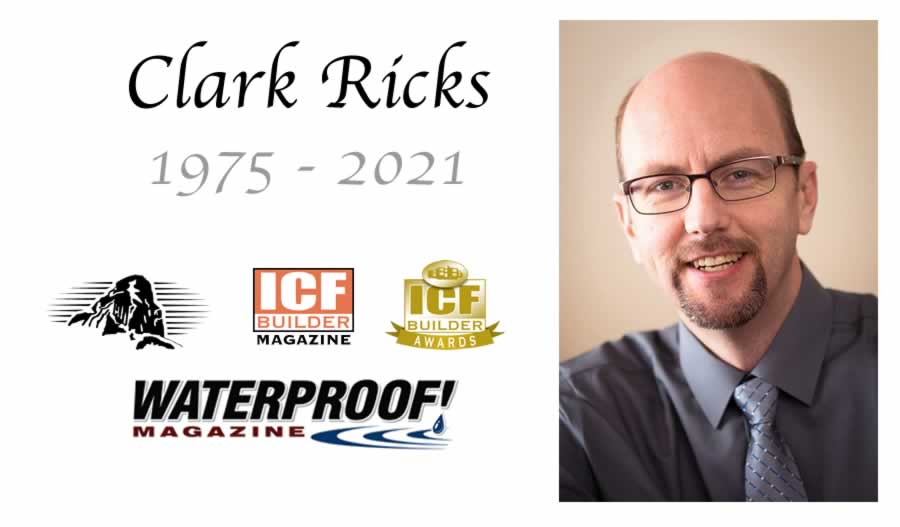 An Industry Pioneer ICF Builder Editor Clark Ricks Clark N. Ricks, editor of ICF Builder magazine, passed away at his home in Sandpoint, Idaho, on January 7, age 45, after a long and courageous battle with cancer.  Clark was born on July 8, 1975, in Idaho Falls,...
Like what you read?
Yearly Subscriptions Starting @ $30