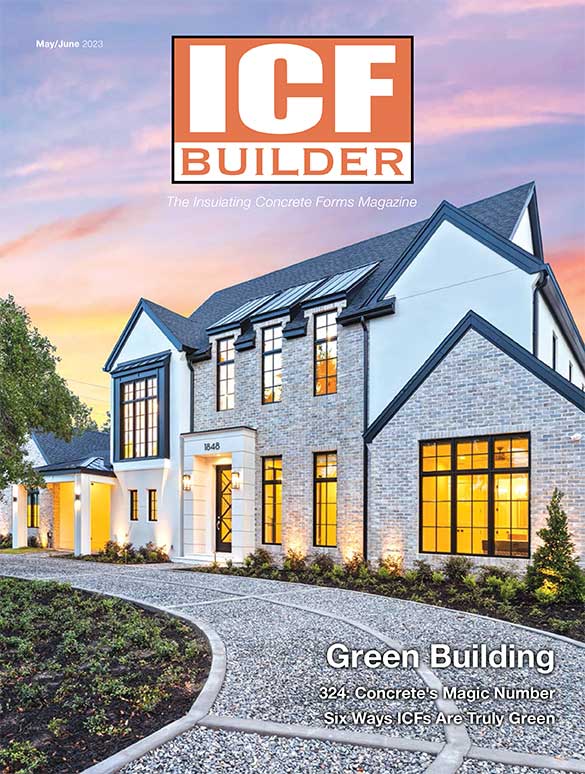 Like what you read?
Yearly Subscriptions Starting @ $30
FEATURES
---
HowTo: Be Environmentally Responsible
By Tom Patton
ICFs provide a number of key features that address all the elements of environmental responsibility. Each one is a selling point and consideration for designers, contractors, and the residents.
Engineer's Corner: ICF Construction Is A Great Way To Achieve Green Building

By Dave Gowers
Without exception, ICF construction helps enormously to reduce demand on essential resources when compared with more typical construction methods.
From the ICFMA: Six Ways ICFs Are Truly Green

By Brian Corder
There are six common areas we can use to evaluate building materials and more specifically ICFs: energy efficiency, water conservation, sustainable materials, indoor air quality, site selection, and waste reduction.
Design Perspectives: Defining ICF's Identity
By Trevor Brown
For many years now insulated concrete forms have struggled with their identity. ICFs are arguably the most green product you can build with, and here's why.
Project Profile:Mayura Manor
Mayura Manor in Winter Park, Florida, is a custom home completed in June 2022. The home has 4,330 square feet of conditioned space along with a 280-square-foot swimming pool.
Project Profile: Roten & Co. Insurance Office
The Roten & Co. Insurance Office in San Antonio, Texas, is a 4,020-square-foot office which gets high marks for sustainability and also received the first ICF-related utility rebate in San Antonio.
Project Profile: Zero Place
Zero Place in New Paltz, New York, is a large, four-story structure including 8,400 square feet of retail on the first floor and 46 one- and two-bedroom residential units on floors two, three, and four.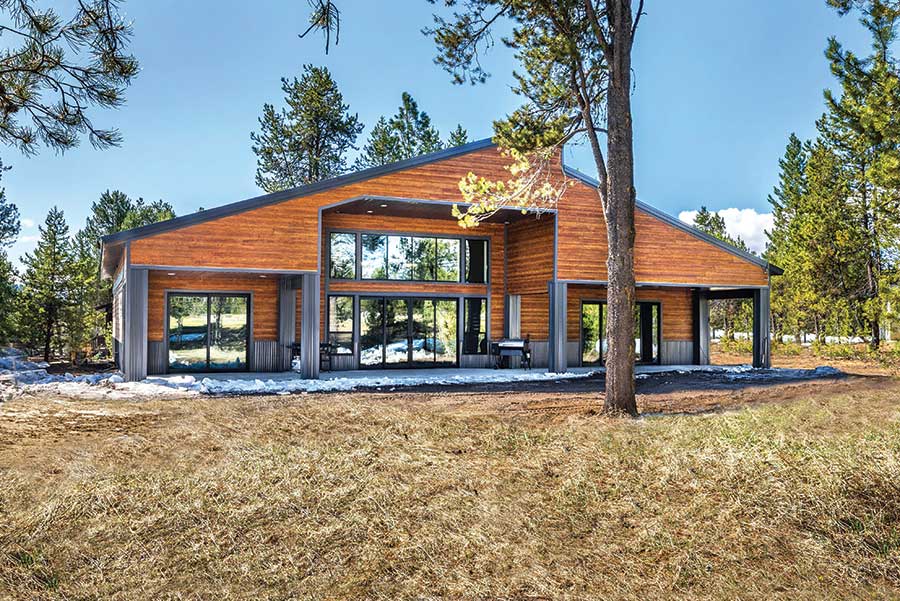 The "Heaven on 11" home in McCall, Idaho, was designed by Innovative Drafting & Design LLC. It was built in an area that receives up to 300 inches of annual snowfall and is also in a high fire danger area. For many years now, insulated concrete forms have...
Like what you read?
Yearly Subscriptions Starting @ $30