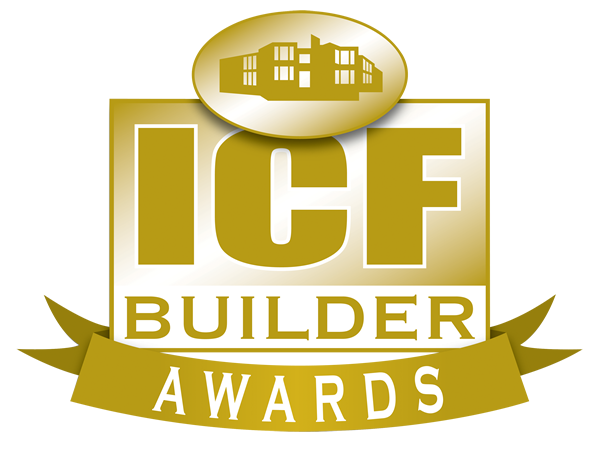 2009 Large Residential
Winner
Like the winner of the small residential category, this home features sweeping radius walls and complex corners. Designed as an "architectural sculpture," it also has a large number of custom-curved window openings.
Inside, the feeling is one of openness, voluminous space and ample natural light. The architect states, "The project highlights the unlimited capabilities and flexibility of ICF construction in aesthetics, spatial and functional realms."
The home also performs on a more practical level, with a five star plus energy rating and a HERS Index of 53.
The owner is reportedly very pleased, and notes that, "The project was completed within the allotted time and budget constraints and exhibits a high level of craftsmanship on the part of the contractor. The overall impact on the community is one of awe."
Completed in August 2008, the project is slated to be featured by several interior design magazines. 
Project Statistics
---
Location: North Brunswick, New Jersey
Type: Private Residence-Custom Home
Size:  5,700 sq. ft. (finished) plus 600 sq. ft. unfinished
ICF Use: 11,800 sq. ft. (100% exterior walls, plus interior walls and landscaping)
Total Construction: 500 days
ICF Start-to-Finish Time: 133 days
Construction Team
---
Owner: Undisclosed
Architect: Matthew Salerno
General Contractor: G&C Custom Builders
ICF Installer: G&C Custom Builders
ICF Distributor: G&C Custom Builders
ICF System: 8" core Amvic/Bracing by Plumwall/Blockouts by V-Buck
Like what you read?
Yearly Subscriptions Starting @ $30