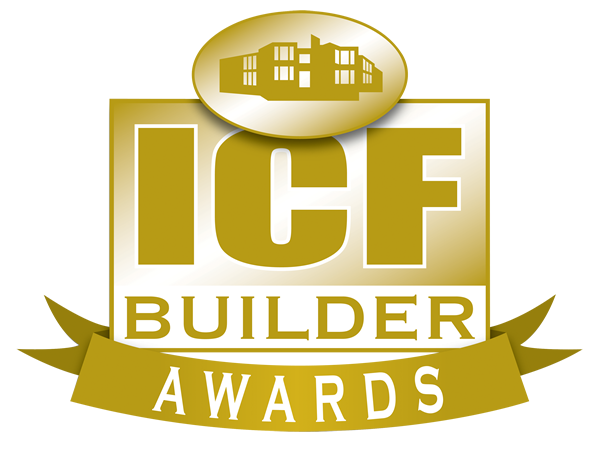 2009 Small Residential
2nd Runner-Up
The builder of this project describes the owners as savvy, technologically inclined people. "They spent years researching and planning their needs," he writes. "They needed strength due to frequent Florida hurricanes. They needed clean indoor air due to their allergy sensitivities. They wanted environmental friendliness as they live in a tropical and hardwood paradise. They needed energy efficiency and comfort." The choice was clear.
Work was fairly straightforward, with a few sizable challenges. Inspectors required an exposed "Termite Strip," so builders poured a 12" square exposed concrete lintel atop the foundation forms. Then Hurricane Faye came ashore, raining constantly for weeks and flooding the site with several feet of water. 
Finished in December of 2008, the home features floors of bamboo, renewable hard-wood, or tile. It received a HERS Index Rating of 53, the best the rater has ever seen.
"We love our new house," the owner says. "The quality construction gives us a feeling of security. The energy efficient features help us reduce our carbon footprint… In spite of the flooding [the builders] got the job done in a timely manner. The house turned out more beautiful than we imagined." 
Project Statistics
---
Location: Tallahassee, Fla.
Type: Private Residence
Size: 2,873 sq. ft.
ICF Use: 2,204 sq. ft.
Cost: $450,000
Total Construction: 275 days
ICF Start-to-Finish Time: 25 days
Construction Team
---
Owner: P. Lightner & L. Rigby
Architect: Fore Construction and Design
General Contractor: LDS Construction Services
ICF Installer: Same as GC
ICF Dist: Florida ICF Supply
ICF System: Nudura/Blockouts by V-Buck
Like what you read?
Yearly Subscriptions Starting @ $30