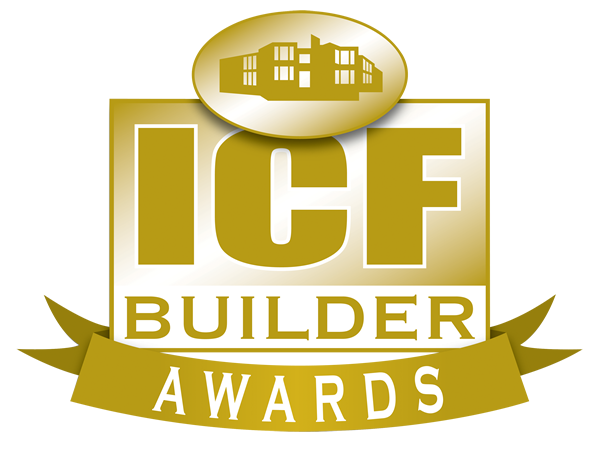 Among the grey Soviet-era buildings in the Siberian city of Chelyabinsk, the orange and white clad neighborhood of Shershni stand out as a beacon, signaling a better way to build. Using more than 1.5 million sq. ft. of ICFs, and built over a period of three years, it may be the largest ICF project ever completed, anywhere.
Chelyabinsk is a major industrial center in Russia, with a population of more than a million and home to over a dozen universities. The owner of the project wanted to design a modern, energy-efficient, sustainable and upscale residential community. 
Victor Amend, owner of Amvic, knew that ICFs could provide the perfect solution. What's more, Amend was familiar with the culture and construction climate in Russia. 
Gary Brown, director of sales and marketing at Amvic explains, "[We] presented a building solution that was more cost-effective and could be completed in less time with lasting benefits, and with less operating and maintenance costs to the owner."
Shershni community is the first "gated" community in Russia. Brown says it was designed to "showcase modern multi-family design and construction," and adds, that it is "one of the largest ICF projects ever designed and constructed worldwide."
"Several different styles of building design were incorporated into this community," he continues. "Previous designs
would have all the buildings looking exactly the same."
Three-story townhomes line brick-paved drives and pathways. A seven-story apartment building with a sweeping arched gable lies at the entrance to the community. Perhaps the most spectacular is a mixed use complex clad in white with muted orange accents. The various wings of the building come together in a circular tower stretching ten-stories tall.
The project used almost every known ICF technique, including cantilevers, concrete floor attachments, unusual angles and tees, tall wall bracing, and radius walls. 
"There was a significant amount of training required in the beginning of the project," says Brown. "But being familiar with concrete construction, the installation crews were able to understand and perfect their ICF installation capabilities quickly." In fact, they were able to complete the project a full eight months sooner than the original construction plan, which also reduced the cost of construction considerably.
As one might imagine, weather conditions in Siberia are challenging for most of the year. Most of the ICF installation was done in extreme winter conditions, although crews did halt during the harshest part of winter, when temperatures drop below zero for weeks at a time. 
Still, Brown claims, "the use of ICF allowed for increased productivity on a longer annual basis than would normally have been possible with traditional building methods."
Finished in January of 2009, Shershni Community is considered one of the most modern in both design and functionality in Russia, and is recognized as a leading energy efficient and sustainable design project in the country. 
Project Statistics
---
Location: Chelyabinsk, Siberia, Russia
Type: High-Density Residential development
Size: Approx. 1.5 million sq. ft.
ICF Use: 1,511,820 sq. ft. including some interior walls
ICF System: Amvic/Bracing by Plumwall
Total Construction: 3 years (completed Jan.'09)
ICF Start-to-Finish Time: 3 years
Like what you read?
Yearly Subscriptions Starting @ $30