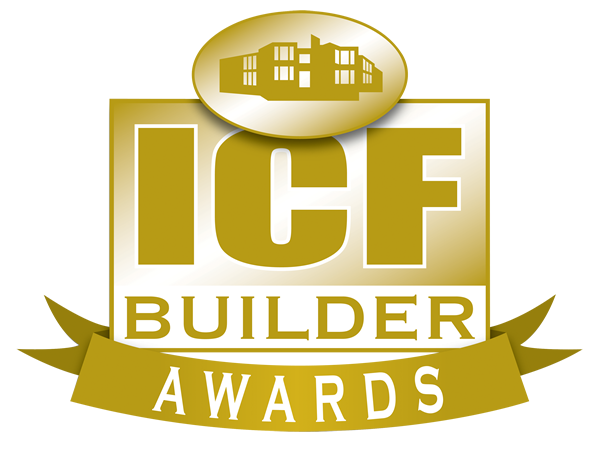 2014 Light Commercial
2nd Runner-Up
Morning Star Academy is a non-denominational Christian school located in Bonham, Texas, just a few miles south of the Oklahoma border.
The school opened in 2011 with a large multi-purpose room and classrooms for the early elementary grades. Blessed with rapid growth, the school was ready for Phase II construction within just two years, consisting of four additional classrooms (for grades three through six) as well as a gymnasium.
Halff and Associates did the design work. Given the goals of minimizing energy consumption while maximizing safety in a tornado-prone area of North Texas, ICFs were a natural fit for the project. With the architect, engineer, and owners convinced that ICFs were the material of choice for the walls, they selected Kevin Peterson, LLC of Bonham, Texas as general contractor and ICF installer.
Peterson says, "Although we have been in the ICF business for many years, this project was the largest commercial project we have undertaken where we were acting both as the overall general contractor for the entire job and as the ICF installer." Looking over the plans, he was impressed. He says, "They provided an exceptional design which maximized the advantages of ICF construction."
However, he also noticed a few challenges the job would present. For starters, as is typical with school construction, the timeline was accelerated and deadlines offered little flexibility. Construction was set to begin in February 2014, and had to be completed no later than August in order for the new space to be in use at the start of the new school year. The schedule allotted less than a month for the ICF portion of the work. Faced with the challenge of getting 23,000 sq. ft of forms installed in a three-week timeframe, Peterson was drawn to Nudura ICFs, which measure a full eight feet long. They fold flat for shipping but easily hinge open on the jobsite.
Peterson explains, "Phase One of Morning Star Academy was built using another ICF form, but we determined it was in our best interest to switch to the larger Nudura form in order to increase our productivity and hit schedule targets. As it turned out we made the right decision."
"Probably our biggest challenge was schedule," he reports. "Although, we have been building with ICF for almost twenty years, we saw some significant challenges in meeting the aggressive schedule due to tall walls and weather. However, all obstacles were overcome and we accomplished all targets"
He continues, "The gym walls were thirty feet tall, with no intermediate floors." Plans specified using block with a ten-inch core.
Obviously, stacking and bracing this portion of the job could have been a challenge. Fortunately, Peterson had access to the tall-wall bracing system made by Plumwall, which he says made it possible "to accomplish this to extraordinary tolerances, and in record time in order to meet schedule."
In total, the $2.5 million Phase II project added 7,000 sq. ft. of classroom space, plus another 9,000 sq. ft. in the gym.
During construction, the jobsite was kept meticulously clean, and it made quite an impression on those that attended the multiple jobsite tours. In addition, a timelapse video of the entire construction process was available online so the school community could follow its progress.
"This has led to a number of new jobs both commercial and residential," Peterson says, "Architects and engineers considering the use of insulated concrete forms continue to visit the site."
The project was brought in on schedule—completed August 28, 2014—and the school is now preparing for expansion phase III.
Peterson concludes "Morning Star Academy is truly a remarkable example of what can be accomplished in a very short time with a reasonable budget. We have been proud to show the building to potential customers and contractors wishing to see a beautiful building that is both safe and energy efficient."
Location: Bonham, Texas
Type: Private School
Size: 16,000 sq. ft. (floor)
ICF Use: 23,000 sq. ft.
Cost: $2.5 million
Total Construction: 6 months
ICF Installation time: 22 days
Owner: Morning Star Academy
General Contractor + ICF Installer: Kevin Peterson, LLC
Architect: Halff and Associates
Form Distributor: FutureStone
ICF System: Nudura
Gymnasium and 7,000 sq. ft. of classroom space
Designed for efficiency and tornado resistance
30′ high gym walls have no intermediate support
Aggressive schedule to meet school year
Site kept meticulously clean, with multiple tours by potential customers
Like what you read?
Yearly Subscriptions Starting @ $30