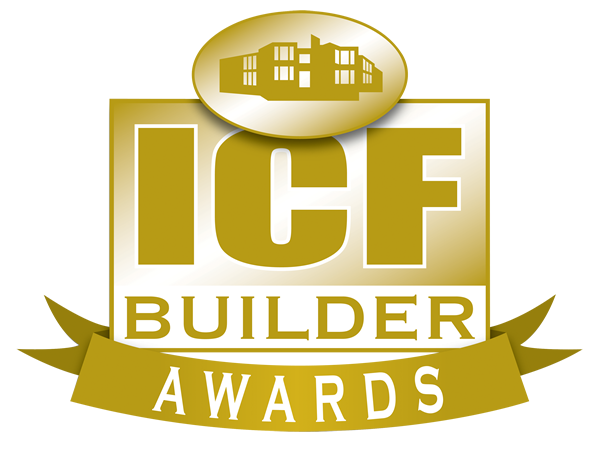 2014 Large Residential 2nd Runner-Up
Built atop a ridge in Eastern Tennessee, this beautiful home combines the look of traditional timber-frame construction with the safety and efficiency of cutting-edge ICF technology.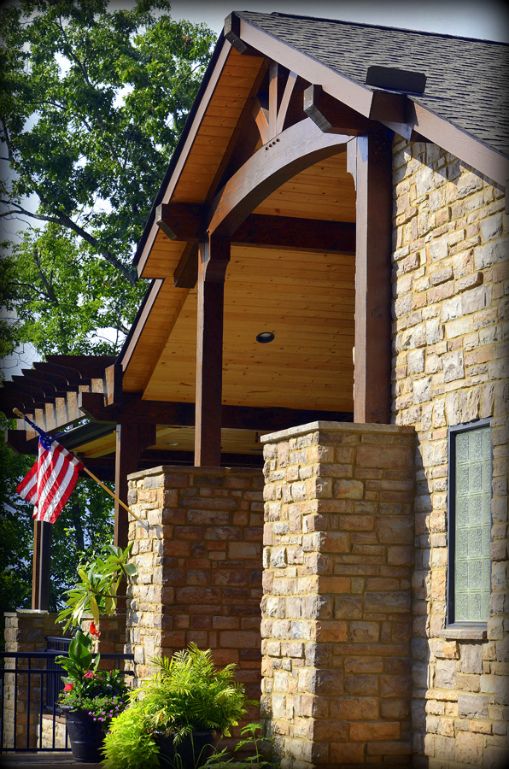 Sustainability was one of the primary factors in both the design of the home and the choice of materials. The architect recommended ICFs, and the homeowner selected Nudura-brand forms from the short list. These were used not only for the three floors of exterior walls, but also the basement wine cellar. A fully sealed, insulated and conditioned crawlspace and heat recovery ventilator provide additional energy savings while increasing the comfort for the homeowners. With passive cooling and a geothermal heating/cooling system, the home boasts impressive energy savings—up to 40% less energy than comparably sized, conventionally built homes.
The architecture of the 5,900 sq. ft. residence blends seamlessly with the surrounding mountains. Large windows and a sweeping upper deck showcase beautiful vistas of the valley below, while the interior provides ample space and a warm and inviting atmosphere. The layout of the three floors was designed to accommodate visitors, family and friends on separate levels. The curved walls, arches, and timber framing add character, but they also complicate the build. Fortunately, the flexibility of ICF technology allowed the architect to include these elements without significantly increasing the cost.
Historically, East Tennessee has not seen much demand for ICFs, but this residence may change that. Chuck Parks, who served as GC and ICF installer, says this project is helping to open the doors for ICF construction, and the finished home is already being used to market the benefits of ICF to future homeowners.
Project Statistics
---
Location: Knoxville, Tenn.
Type: Custom Home
Size: 5,900 sq. ft. (floor)
ICF Use: 10,300 sq. ft.
Cost: $900,000
Total Construction: 14 months
ICF Installation time: 30 days
Construction Team
---
Owner: Undisclosed
General Contractor: Parks Management, LLC
ICF Installer: Parks ICF Wall Systems, LLC
Architect: Gordon Design and Planning
Form Distributor: True Purpose Wall Systems
ICF System: Nudura
Fast Facts
---
Geothermal heat, passive cooling, tankless hot water
Estimated 40% energy savings compared to code minimum
Curved walls, arches, integrated timber framing
Near record snowfall and record breaking low temps
Like what you read?
Yearly Subscriptions Starting @ $30