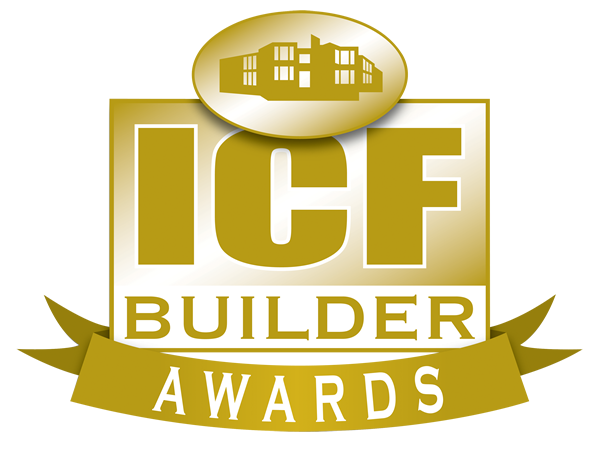 2011 Large Residential
1st Runner-Up
Built near the seashore in southeastern Florida, the Teague home is a testament to the beauty with which ICFs can deliver a virtually hurricane-proof structure.
Sandy Esterle, who submitted the project on behalf of Safe Harbor Design/Build, says, "The design flexibility exhibited in this project is proof that there aren't any limitations using ICF systems. In addition to all the traditional benefits of ICF construction, this represents our best defense against Mother Nature in Florida's hurricane-prone areas." Safe Harbor served as ICF installer, distributor and engineer on the project.
For durability, the home features Quad-Lock walls with eight inches of solid steel-reinforced concrete in the core. That's topped with a concrete and foam roof system for unprecedented hurricane resistance. The Quad-Deck system was set and poured at a 4 ½:12 pitch which Esterle characterizes as "the biggest challenge in the project design." But the roof creates fantastic vaulted ceilings—including over the indoor basketball court—and completes the "energy envelope" by ensuring the roof is as well-insulated as the walls.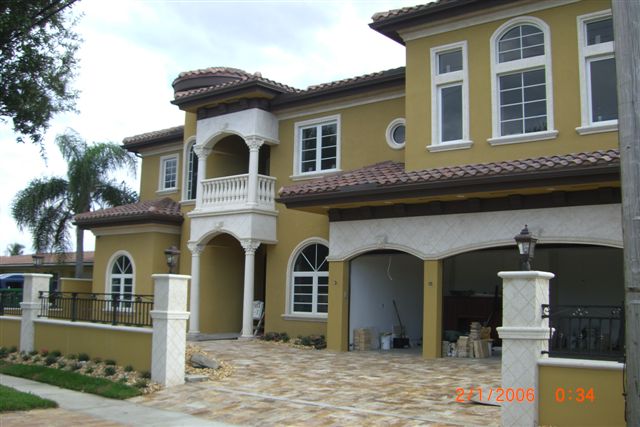 In total, the home used 183 cubic yards of concrete. Esterle notes that the home was originally designed for concrete block, and "zero changes in the architectural plans were required as a result of converting the project from block to ICF."
The roof was not the only challenge, though. The structure incorporates multiple radius walls. One surrounding the staircase has a tight 4' radius and no intervening floors. Site access was also challenging, as it's located on an ocean channel. An existing backyard pool further restricted mobility, so mobile lifts were not an option.
In addition to being virtually hurricane-proof, the Teague Residence is also a showcase for energy efficiency. The entire building shell is encased with an unbroken layer of EPS foam for energy savings. Three separate solar systems heat water, provide electricity for the home, and sell excess power to electric company.
Impressive as those savings are, they pale in comparison to the insurance discounts. The owner reports an $18,000 annual savings as a result of credits attributed to the ICF construction. He tells us his annual wind and general liability insurance is "$2,200/year plus some change," —less than he pays for the wood frame guest home across the street that's half the size.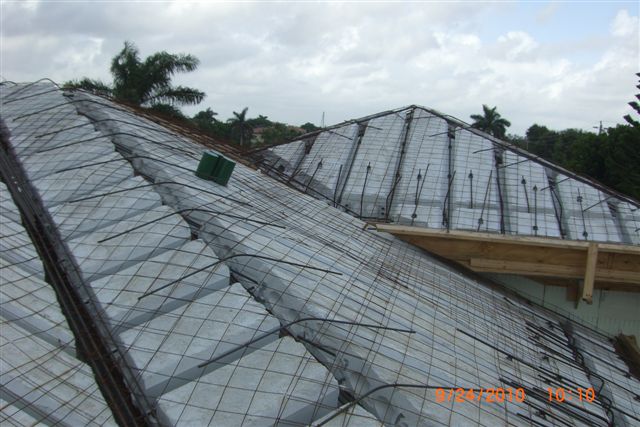 "The insurance industry understands the value of a reinforced concrete ICF structure in a hurricane prone area," says Esterle. "Any time we can showcase an ICF structure as successful as this, the industry as a whole benefits."
Project Statistics
---
Location: Lighthouse Point, Fla.
Type: Private Residence—Custom Home
Size: 4,800 sq. ft. (floor) conditioned
ICF Use: 5,400 sq. ft. (all exterior walls) plus ICF floor decking
Cost: Undisclosed
Total Construction: 320 days
ICF Installation time: 120 days
Construction Team
---
Owner/General Contractor: Wayne Teague
ICF Installer/Form Distributor: Safe Harbor Design/Build, LLC
Architect: DesignOdyssey
Engineer: Safe Harbor Design/Build, LLC
ICF System: Quad-Lock and Quad-Deck
Like what you read?
Yearly Subscriptions Starting @ $30