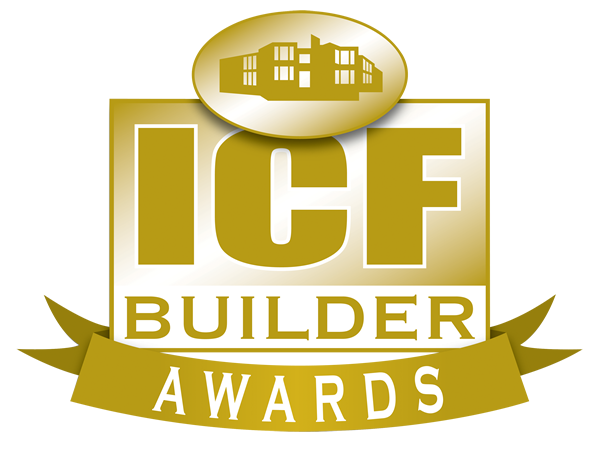 2012 MultiFamily 1st Runner Up
The New Casa duplex in Calgary, Alberta, is a great example of how an experienced ICF installer can turn an extremely complex project into a beautiful neighborhood landmark.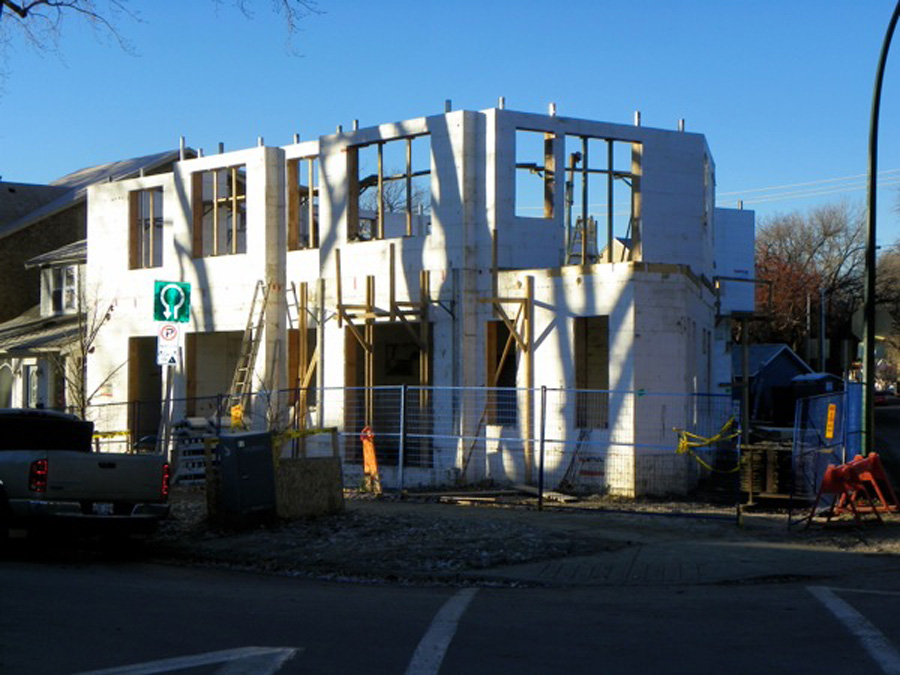 The challenges began when it became clear the oddly shaped lot would require a triangular building, and became more complex when the city required that two of the sides resemble front entries. The tight jobsite offered zero space for material storage, so close coordination between the general contractor, ICF installer, and suppliers was essential. The site was so congested, in fact, that every concrete pour required road closures to provide adequate room for the ready-mix trucks and boom pump. Because of this, there were heavy fines if the schedule shifted or if overtime was required.
Pat Cymbala, the Amvic form distributor, says, "Coordination was the key for this project from frost wall to roof trusses."
The weather increased construction difficulties. Cymbala reports, "The rains came and never stopped until they turned into snow. The unusually wet fall and snowy winter caused logistic challenges from muddy feet to icy scaffolding. The fact that no work days were lost to safety concerns was due to a very experienced ICF installer."
Bill Coulson, a 12-year industry veteran, was key to the project's success. The exterior walls had 22 corners with extremely short wall segments, and five sharp-angle corners, all of which needed to be hand cut and cleated to maintain web alignment for the other trades. Most of the interior walls were ICF as well.
The roof was so complex that it was manufactured off-site, so Coulson had to get the walls "deadly straight, level and plumb"—despite the 27 corners—to ensure a good fit. (It's finished with R-40 spray foam for maximum efficiency.) The roof fit perfectly as the crew discovered the walls were accurate to within 1/8" of the design parameters.
Building officials required a two-hour fire-rated floor, accomplished by using Hambro Joists to support a concrete floor.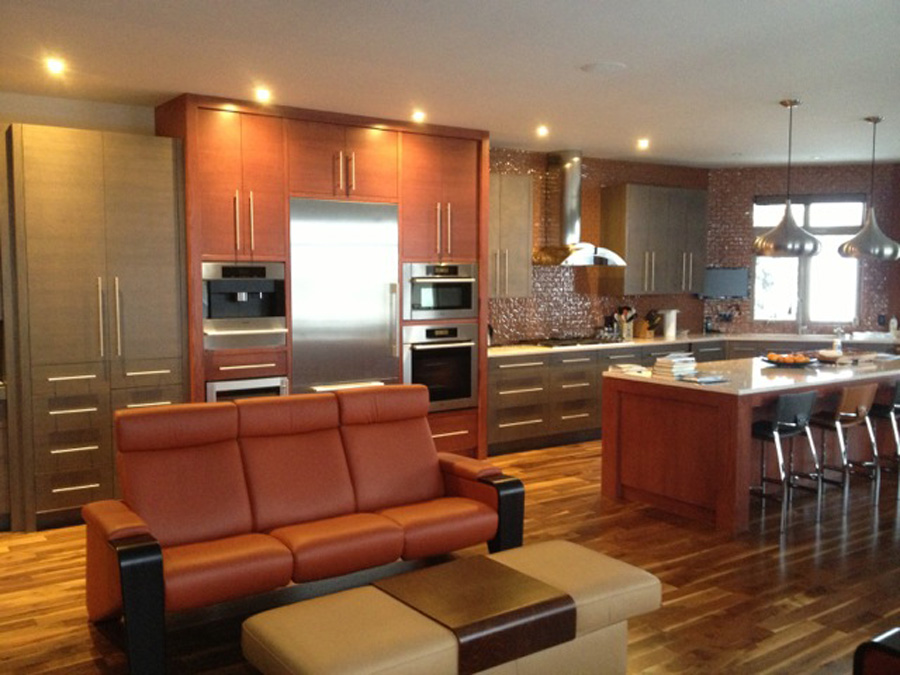 Joists flex differently based on the distance spanned, and because of the triangular footprint, New Casa had joists ranging from 12 feet to 36+ feet in length. This meant extreme caution had to be taken to ensure the beam pockets were properly placed. Material deliveries required road closures coordinated with the City of Calgary, general contractor, and installer.
The building features the most efficient technology available. LED lighting, low-volume water fixtures, and three single-unit ductless Samsung air conditioners keep total utility costs (water, electric and gas) to an average of $200 per month.
The project was completed on time and on budget. Cymbala says, "New Casa has set a new standard for other inner city builders to elevate their games."
Perhaps the greatest compliment comes from the owner/developer, who was so impressed that he moved into the building himself, and "thinks he may just retire in this building one day."
Location: Calgary, Alberta, Canada
Type: Duplex
Size: 4,200 sq. ft. (floor)
ICF Use: 7,800 sq. ft. (all exterior + most interior walls)
Cost: $2 million
Total Construction: 600 days
ICF Start-to-Finish Time: 44 days
Developer: New Casa Co. Ltd.
General Contractor: same
ICF Installer: Bill Coulson
Form Distributor: Amvic
Architect: Marcel Design
Engineer: Al Richards
ICF System: Amvic
Worked easily with tight jobsite and odd building footprint
27 corners needed to be perfect to fit pre-fab triangular roof.
Erected despite near-constant rain and snow
Deliveries and concrete pours require road closures
Fines for schedule changes or overtime work.
R-40 spray foam in roof, LED lighting, low-flow water fixtures
Completed on time and on budget.
Installer's 12-year track record helped familiarize area building officials with ICF
Like what you read?
Yearly Subscriptions Starting @ $30