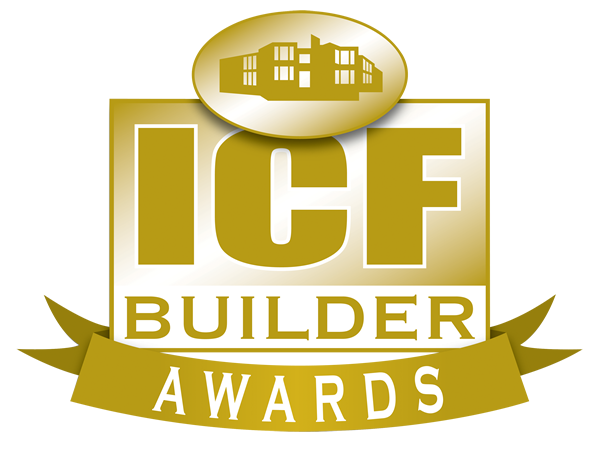 2011 Multi-Family
1st Runner-Up
This pair of energy-efficient luxury lofts in Orange, N.J. are a landmark project in turning the city green.
The two 8,400 sq. ft. buildings are built with Quad-Lock ICFs, with a green roof created using the EPS-and-concrete Quad-Deck system. Quad-Lock was also used for the interior demising walls between units. With the entire building envelope made from reinforced concrete (and a four-hour fire rating), occupants get a significant insurance discount.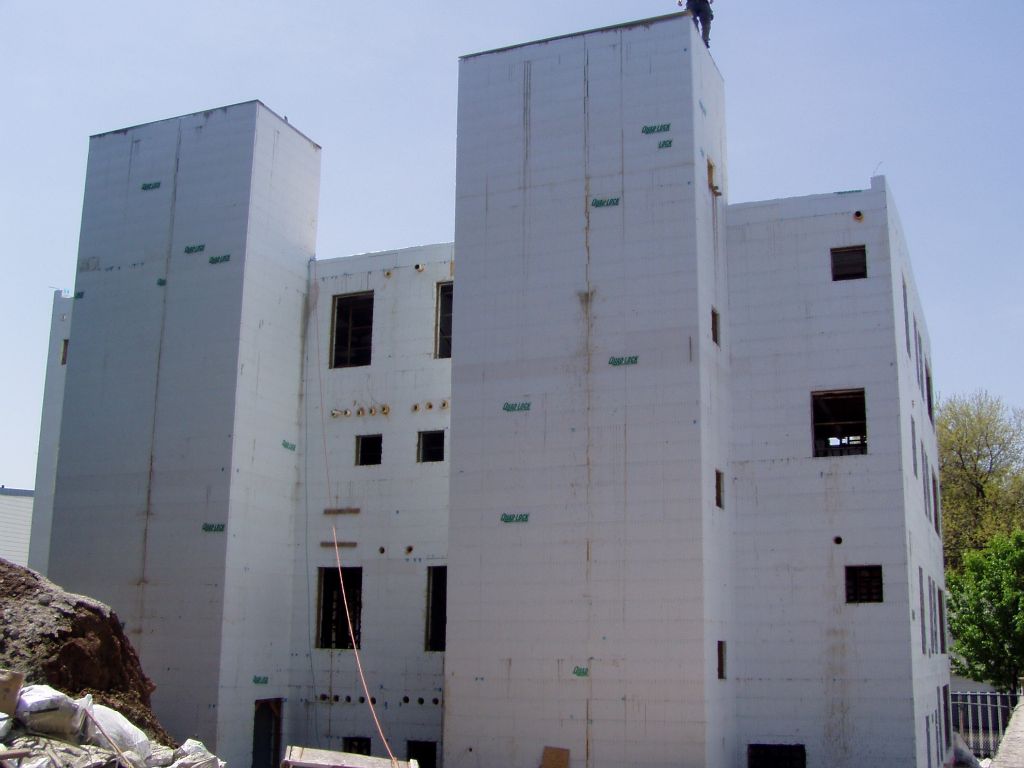 The large flat roof was topped with 100,000 lbs. of topsoil to create a beautiful outdoor living space—completed with sod, shrubs, and a beautiful view—that occupants can use for barbeques, parties,
or a tranquil garden respite from the
streets below.
The ICF install began in January, but thanks to the ease of ICF construction, never encountered any serious slowdowns, and the project stayed on schedule. ICFs were also helpful in eliminating much of the noisy heavy equipment, which was a concern since the project was built in an existing neighborhood.
Ceilings heights range from 17 to 20 feet, so bracing and pouring the tall walls was a factor as well.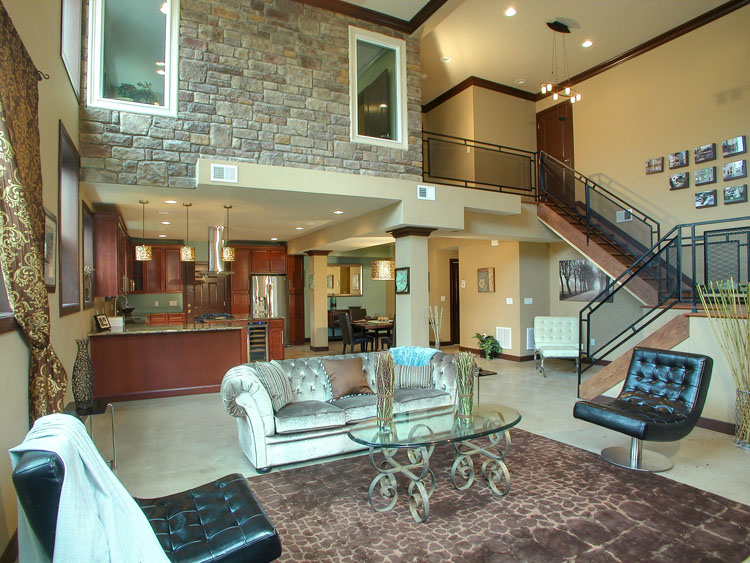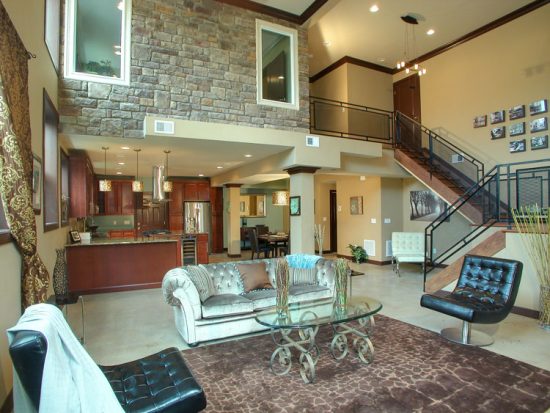 The project has generated a tremendous amount of interest. It was featured in multiple media outlets, including a feature-length story in the New York Times. Keith Miles of Northern Hills Redevelopment—owner, general contractor, and ICF installer on the project—ended up spending a significant amount of time hosting frequent jobsite tours for visiting architects, engineers, and developers. Based on the success of this project, he was asked to make a presentation on green building to the New Jersey Chamber of Commerce, and the town mayor touted the project as "the technology of the future."
When the builder was asked if he would change anything about the project, Miles responded, "I'd change the interior floors from stick-built to the Quad-Deck system."
Project Statistics
---
Location: Orange, N.J.
Type: Townhomes
Size: 17,000 sq. ft. (floor)
ICF Use: All exterior walls plus interior firewalls, and floor decking
Cost: $95,000 (ICF portion only)
Total Construction: 240 days
ICF Start-to-Finish Time: 90 days
Construction Team
---
Owner: Northern Hills Redevelopment
General Contractor: Northern Hills Redevelopment
ICF Installer: Northern Hills Redevelopment
Form Distributor: Innovative Building Products
Architect: John E. Alford Architecture
Engineer: Babs Engineering
ICF System: Walls by Quad-Lock/Floors by Quad-Deck
Fast Facts
---
Two 8,400 sq. ft. buildings.
ICF green roof supports 100,000 lbs. of topsoil
ICF install began in January
17 to 20 foot ceilings.
Frequent jobsite tours for visiting architects, engineers, and developers
Extensive publicity in trade media, including a story in the New York Times
Like what you read?
Yearly Subscriptions Starting @ $30