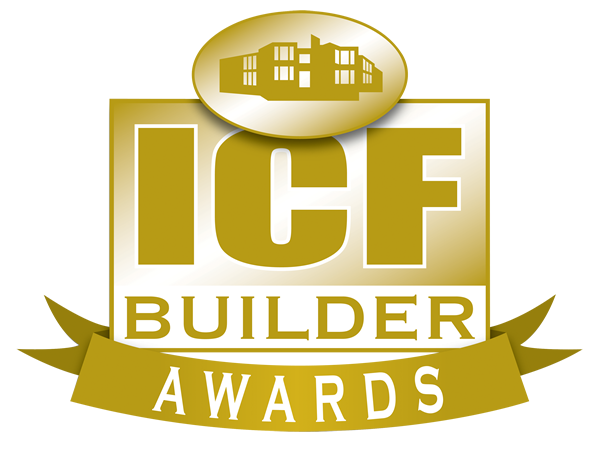 2011 MultiFamily
Best in Class
Spice Condominiums—built on the site of a eighteenth century spice factory—consists of 85 condominium units near downtown Halifax Canada.
Peter Polley, owner of Polycorp, which served as developer, general contractor, and ICF installer on the project, says, "At nearly 113,000 sq. ft. and seven stories [including two levels of underground parking at 34,896 square feet], Spice is the largest and tallest ICF building of which we are aware in Atlantic Canada." The top course of ICFs stands 73 feet above the footings.
Polycorp went to great lengths to ensure the condo units would be as comfortable and efficient as possible. All exterior walls, party walls, and floors are made of concrete. The concrete floors were poured-in-place using Hambro's steel floor joist system. To eliminate acoustical bridging between floors, they installed an isolation membrane between the structural concrete slab and the concrete topping that encases the in-floor radiant heating tubes. "This measure, although not mandatory, was a huge selling feature," says Polley.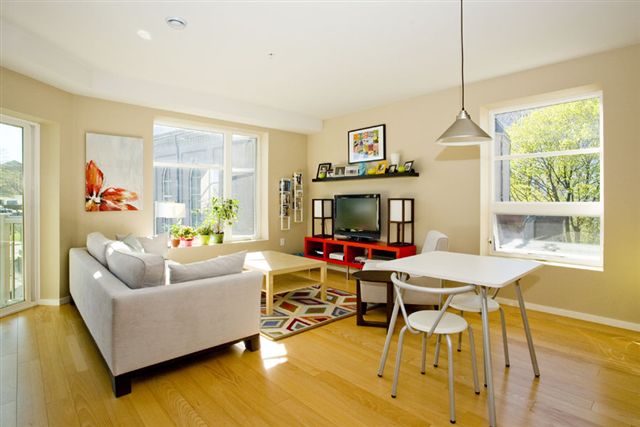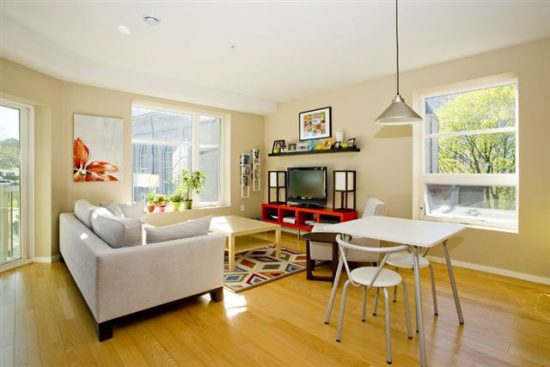 Instead of using a central heating plant for the entire building, each unit has its own electric boiler, connected to a radiant in-floor heating system. The thermal mass allows occupants to shift demand to off-peak hours and benefit from lower power rates. Individual Heat Recovery Ventilators (HRVs) further reduce energy losses.
"The choice for us was simple," says Polley. "We wanted to give purchasers maximum control over their individual heating system and pay only for what they use."
Cantilevered balconies can be a source of huge energy loss in Halifax's frigid winters. To eliminate this, Polycorp decided to site-fabricate the balcony slabs separately, and crane them into a galvanized steel frame bolted to the building. "The net result is that we have successfully eliminated the thermal bridging," Polley reports. "This approach was so successful that we will be repeating it on our next condo project."
He continues, "Our homes are durable, quiet, energy efficient, and draft free. Combined with in-floor radiant heating and time-of-use metering we think we have achieved an unbeatable combination and so do our customers."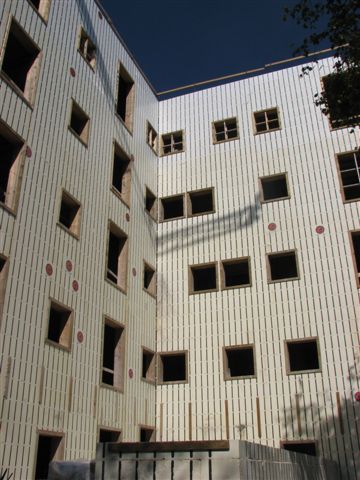 Of course, achieving such a milestone project was not easy. The design features multiple angles and dozens of windows, and was built on a congested site at the corner of two busy streets, with 40,000 vehicles passing the site daily. One thoroughfare has a very steep grade of fifteen percent (15%).
"The combination of traffic and an unfriendly grade exacerbated what was already a very tight site in terms of receiving deliveries and staging of the project in general," says Polley. "Fortunately, ICF lends itself beautifully to sites like this. Because the ICF block is so light and easy to handle our productivity is increased significantly. There was no need to worry about moving flying forms around on a tight sight or finding a place to store them between pours. Another advantage was that we did not need to provide any temporary shoring as all of our Hambro joists spanned from engineered concrete party walls."
Polley notes that they were able to continue construction—including pouring concrete—during periods of extreme cold. Asked about the coldest day on the job, he says there were a few days when workers were stacking forms at 20 below zero.
But the effort was worth it. He reports "By any standard, Spice was very successful. The project was sold out shortly after completion and resale units are achieving premium prices in the condo market… Many of our purchasers make a point of telling us that the main reason they buy a Polycorp home is that we build using ICF. They remind us that Polycorp has built its reputation using ICF by Arxx and that ICF's are an important and integral part of our brand, which helps us to deliver superior homes and maintain satisfied customers in our market place."
Project Statistics
---
Location: Halifax, Nova Scotia, Canada
Type: MultiFamily-Residential/Condominium
Size: 113,500 sq. ft. (floor)
ICF Use: 35,600 (all exterior walls)
Cost: $12 million
Total Construction: Two years
ICF Start-to-Finish Time: 150 days
Construction Team
---
Owner: Polycorp
General Contractor: Polycorp
ICF Installer: Polycorp
Form Distributor: Arxx Corp.
Architect: Michael Napier Architecture
Engineer: BMR Engineering
ICF System: Arxx-Edge
Fast Facts
---
Consists of 85 condominium units near downtown
Multiple angles and dozens of windows
Seven stories—two below ground—built entirely with ICFs
ICFs reach 73 feet above footings
In-floor hydronic heat with concrete/Hambro flooring
Construction witnessed by 40,000 vehicles daily
Like what you read?
Yearly Subscriptions Starting @ $30