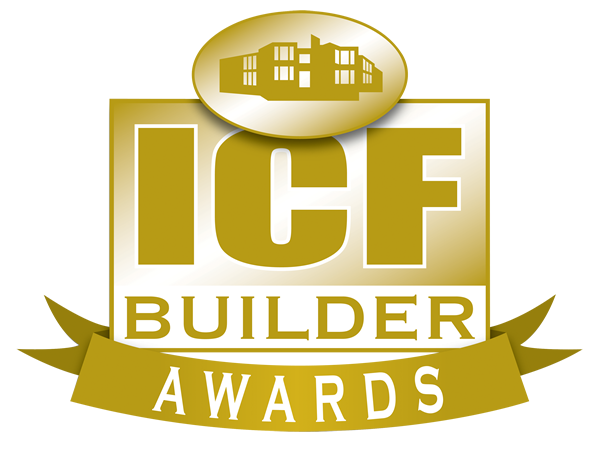 2012 MultiFamily 2nd Runner Up
This three-unit development of vacation townhomes on the Texas Gulf Coast faced a number of construction and design challenges. Fortunately, Insulated Concrete Forms (ICF) provided an elegant solution to virtually all of them.
The Commons at Sea Shell Drive is built on a low barrier island at the mouth of Corpus Christi Bay, so it was essential that the building be able to stand up to high winds and hurricanes. Exterior walls were constructed using BuildBlock's ICF system, which created a monolithic 8" core of reinforced concrete sandwiched between two high-efficiency rigid foam panels for insulation. This wall system has proven to be one of the most durable construction methods yet devised, easily standing up to winds in excess of 100 mph and being impenetrable to flying debris. The continuous layer of rigid foam insulation reduces utility costs, and is a perfect substrate for the acrylic stucco finish selected on this project.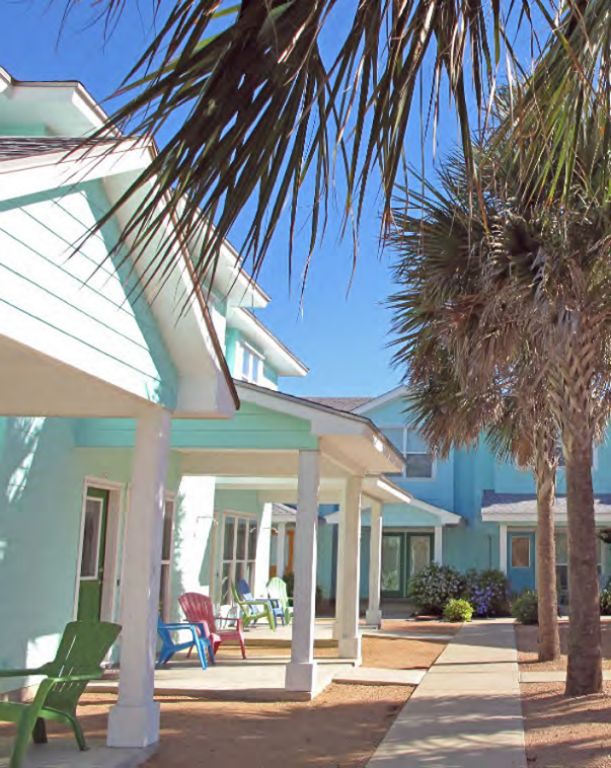 The foam-and concrete construction method was also used for the partition walls between units, which provides additional structural strength but also creates a soundproof, fireproof demising wall.
These benefits come at a remarkably reasonable price: The 4,860-sq.-ft. development cost just $400,000. Combined with the reduced maintenance costs and significantly lower insurance premiums that will persist for the life of the building, it's clear ICFs were the perfect choice to maximize the return on this investment vacation rental property.
Todd Humphries of Circle T Construction, the ICF installer, reports that The Commons at Sea Shell Drive is one of the first ICF developments on the Texas Gulf Coast, and it's been featured in several local newspapers and magazines.
Because of this benchmark project, a number of similar ICF projects are now underway in the region, including the next phase of this development.
Location: Port Aransas, Texas
Type: 3-Unit Townhome/Vacation Rental
Size: 4,860 sq. ft.
ICF Use: 4,800 sq. ft. (all exterior walls) plus 1,600 sq. ft. interior walls
Cost: $400,000
ICF Start-to-Finish Time: 18 days
Owner: Commons at Sea Shell Drive
General Contractor: Port Aransas Coastal Homes
ICF Installer: Circle T Construction
Form Distributor: BuildBlock
Architect: Port Aransas Coastal Homes
ICF System: BuildBlock
ICFs selected for hurricane resistance and reduced maintenance
One of the first ICF developments on the Texas gulf coast
Featured in several local newspapers and magazines
Additional ICF buildings planned in phased development
Like what you read?
Yearly Subscriptions Starting @ $30