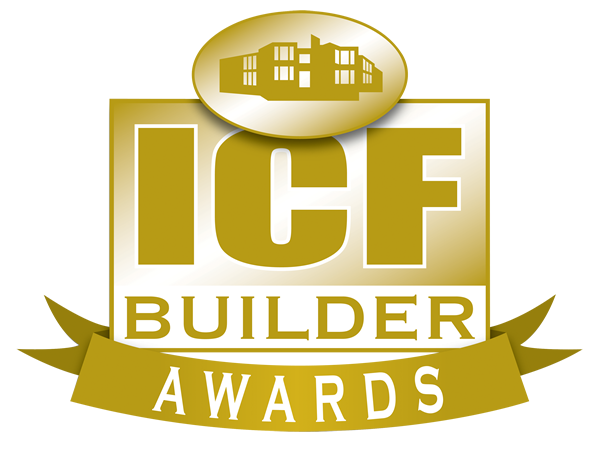 2011 Large Residential
Best in Class
Built adjacent to a picturesque Arizona golf course, this home is a stunning example of how ICFs can deliver energy-efficiency and durability in an incredibly beautiful package.
With 5,900 sq. ft of conditioned living space, the home's electrical bills are equivalent to a 1,500 sq. ft. wood-frame house—thanks to the homes 15-inch thick ICF walls (built with Arxx) supplemented by a modest photovoltaic system.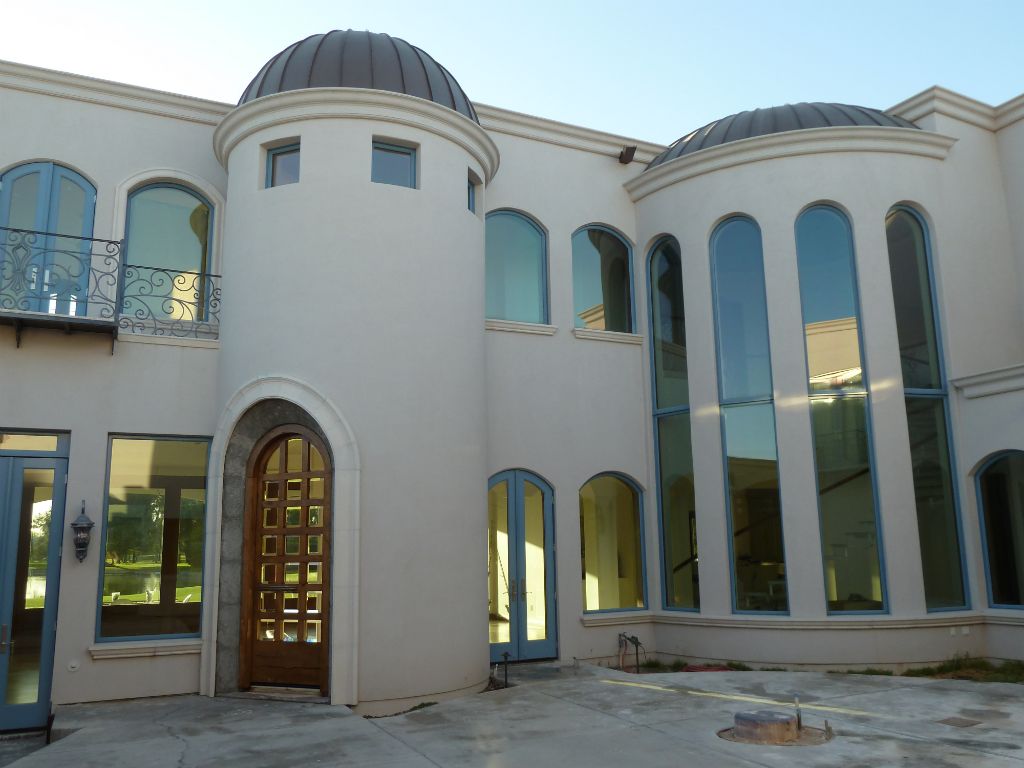 The home and garage form three walls of a central enclosed courtyard, converting the space into a private oasis for the homeowners.
Rod Fetters, the ICF installer for this job, says, "From the very beginning, the complexity of this project was apparent." Because of the various parapets, the home had 22 differing wall heights, topping out at 38 feet above grade. Some of these walls have no intermediate floors.
Several of the walls feature sweeping radii, each with numerous arched window and door penetrations. The back of the home has so many jogs that the longest straight run is reduced to only a dozen feet, and these had to be perfectly aligned to accommodate the multiple arched windows.
In addition to the exterior walls, Fetter used ICFs to create the fireplace, chimney, safe room, and a walk-in freezer/cooler. Foam decking was used for the floors, as well as the safe
room roof.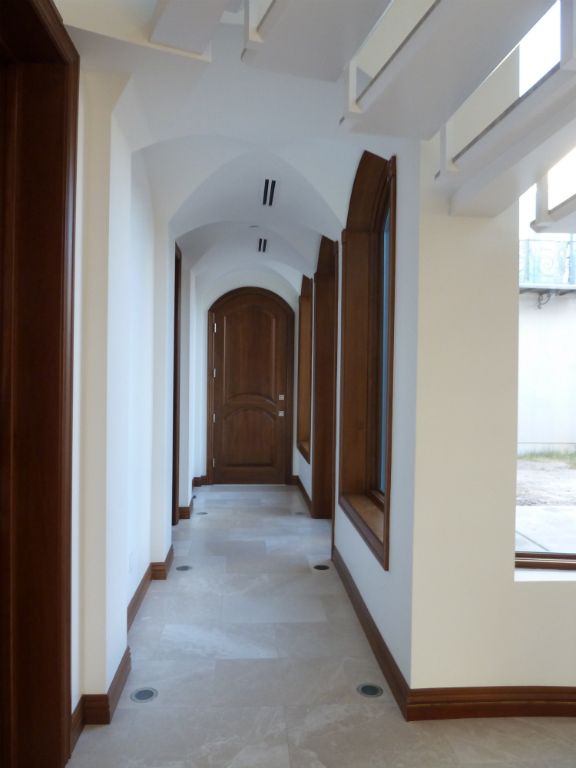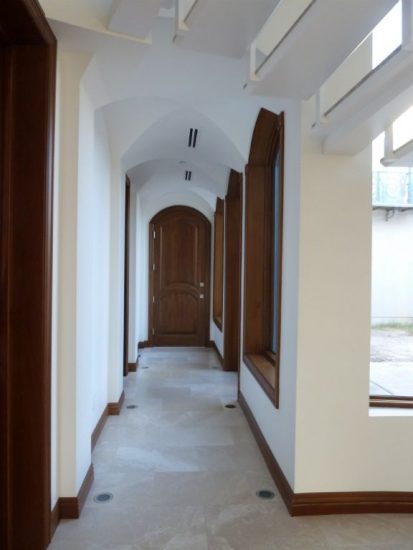 To reduce concrete costs, the home uses four different core sizes. Integrating all of these factors into a successful project required what Fetters calls "old-school ICF craftsmanship" combined with a state-of-the-art Giraffe Brace system that could handle the head pressures that develop in 8- and 10-inch core walls.
To keep the site pristine and prevent complaints from the golf course next door, Fetters required every cut on every block to be made with a hot knife.
The resulting mansion became a real head-turner. Fetters reports, "Being located on a corner lot, there were already heavier-than-normal traffic conditions. But it was often the foot traffic and curious passers-by that tested the superintendent's 'skills of the job.' They had many questions, and all requested more ICF information, which is a good problem to have: future customers!"
He adds, "This house served as a local training tool for city inspectors that were new to ICF construction. When we stripped the foam from the chimney to reveal perfect core consolidation, both the owners and the inspectors were convinced."
The owners, who prefer to remain anonymous, are "extremely satisfied with the ICF experience."
Fetters concludes, "While the voluminous intricacies and sheer scope of the detail were certainly the source of many mystifying moments, they ultimately gave way to a breathtaking residence."
Project Statistics
---
Location: Phoenix, Ariz.
Type: Private Residence-Custom Home
Size: 5,900 sq. ft. (floor)
ICF Use: 12,800 sq. ft. (all exterior walls) plus 2,300 sq. ft. of interior walls
Cost: $2.5 Million
Total Construction: 860 days
ICF Start-to-Finish Time: 55 days
Construction Team
---
Owner: Undisclosed
General Contractor: Capstone Builders
ICF Installer: ICF Specialist, LLC
Form Distributor: Southwest Wall Systems
Architect/Engineer: Kottke Architectural
ICF System: Arxx-Edge
Like what you read?
Yearly Subscriptions Starting @ $30