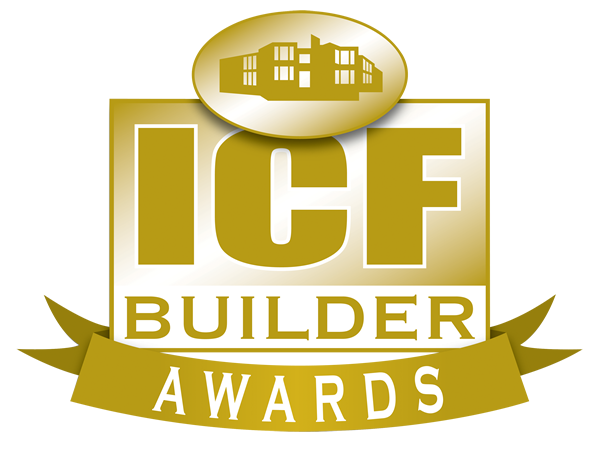 2009 Light Commercial
Winner
Situated halfway between Los Angeles and San Francisco on historic Highway 101, River Oaks Center is an office/retail space that combines stunning architecture with a remarkable strategy to save Earth's resources. It's also the largest building in the category, and has done an outstanding job as an industry ambassador.
Already pre-certified LEED-Gold (Core and Shell), it saves 35% on natural gas and 30% on electricity compared to traditional construction, and reduces water usage by 50%. That's 800,000 gallons annually. Pervious concrete reduces runoff by 75%.
River Oaks received considerable press when it opened, but it will continue to educate every visitor that passes through its doors. The main lobby features a "Truth Wall, " a cross section of the ICF wall set behind plexiglass that shows how foam and concrete work together to create a next-generation building. An "ecoSmarts Interpretive Room" nearby provides visitors with more information on all the products used, including ICFs. 
Project Statistics
---
Location: Paso Robles, Calif.
Type: Office/Retail Space
Cost: $3.4 million
Size:  20,000 sq. ft. (floor)
ICF Use: 9,620 sq. ft. (exterior walls)
Total Construction: 365 days
ICF Start-to-Finish Time: 30 days
Construction Team
---
Owner: Estrella Associates
Architect: Leonard Grant Architecture
General Contractor: Carrol Building Company
ICF Installer: B.J. Harvey Construction
ICF Distributor: Estrella Associates
ICF System: PolySteel/Bracing by ReechCraft/Blockouts by V-Buck
Like what you read?
Yearly Subscriptions Starting @ $30