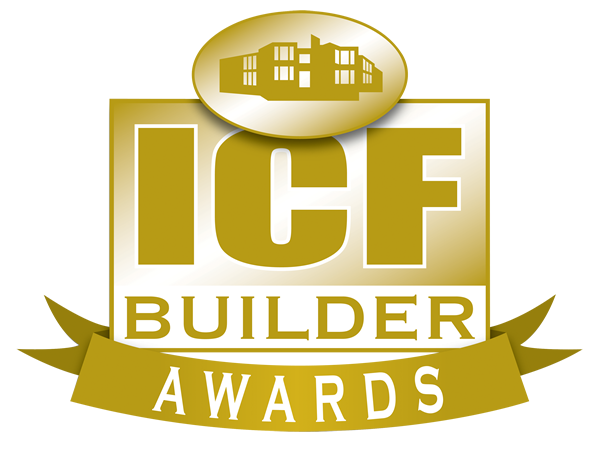 2009 Light Commercial
1st Runner Up
When a group of Kentucky doctors decided to build an office complex, they refused to settle for anything but the best. When their mechanical engineer suggested using ICFs, they knew they'd found their wall system. They ended up using ICFs for most of the interior walls as well.
Like the previous winner, this building is already pre-certified LEED (Silver-level Core and Shell), one of the first office buildings in this area to do so. It was featured prominently in the local and regional press—another boost to ICFs in the state.
From a contractor's perspective, it was a complex design, with more than 30 corners and 50 windows—some of which were extremely large. It also required a number of steel embeds to support the massive steel balcony cantilevered out from the side of the building. The contractor used a site-made wooden bracing system attached to the outside face to ensure the tall walls were plumb, level, and straight. 
Project Statistics
---
Location: Crestwood, Ky.
Type: Professional Office Building
Size: 19,500 sq. ft. (floor)
ICF Use: 10,000 sq. ft. (walls) plus 2,500 sq. ft. interior walls
Cost: $3.1 million)
Total Construction: 186 days
ICF Start-to-Finish Time: 45 day
Construction Team
---
Owner: Bluegrass Eye
Architect: H&H Design Build
General Contractor: H&H Design Build
ICF Installer: Miller Construction
ICF Distributor: Holdfast Technologies
LEED Consultant: Generation 14
ICF System: Nudura
Like what you read?
Yearly Subscriptions Starting @ $30