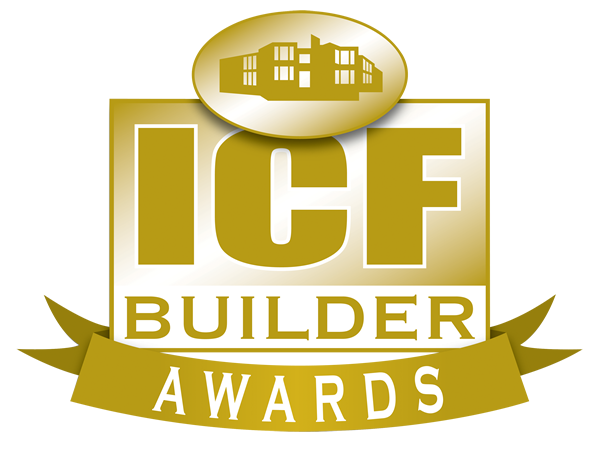 2009 Heavy Commercial
2nd Runner-Up
A few years ago, a project like this one would be a clear winner in the heavy commercial
category. The fact that it is one of
three education facilities in the winners' circle shows how heavily ICFs have penetrated this market.
Emma B. Ward is a state-of-the-art building, from the wall system to the interior finishes. Like the other winners, ICFs were used for all bearing walls, and provide insulation, noise control, and storm shelter in a single product.
It is the second most energy-efficient school in the state, with a closed-loop geothermal heating system. Energy-Star certification is pending.
Construction was aided by the integral steel framing system used for all blockouts. Some of the window openings are more than six feet wide.
The judges also noted that the brick mason was able to install the masonry façade without moving the scaffolding installed as the ICFs were stacked, saving time, labor, hassle, and mess. 
Project Statistics
---
Location: Lawrenceburg, Ky.
Type: Educational-Elementary School
Size: 76,900 sq. ft. (floor)
ICF Use: 37,750 sq. ft. (walls)
Cost: Undisclosed
Construction Team
---
Owner: Anderson County Schools 
Architect: Sherman/Carter/Barnhart
General Contractor: Alliance Corporation
ICF Installer: Mason Structure
ICF Distributor: Holdfast Technologies
ICF System: Nudura ICF/Blockouts by Stala
Like what you read?
Yearly Subscriptions Starting @ $30