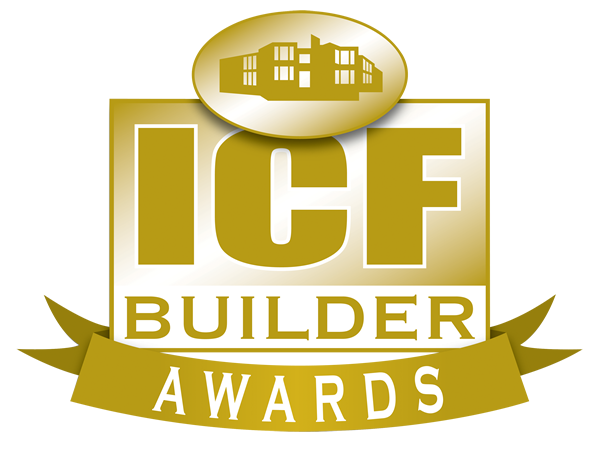 2007 Heavy Commercial
Winner
Alvaton Elementary, is notable not only for its outstanding architecture and efficiency, but also because it opened a new sector to the entire ICF industry.
The story starts in 2004 when Martin Clark, then the local Nudura distributor, approached the Warren County Board of Education with a proposal to use insulating concrete forms in their new elementary school.
"After they saw it, they asked if there was a school built with ICFs they could go look at," says Clark. He arranged to take the school officials and the architectural firm to an ICF school in Arkansas. 
"After we took the tour, they asked the superintendent if he wouldn't mind telling them what the utility bills were running, and after they saw the bills, they said, 'absolutely, this is what we want to try,'" says Clark.
Nudura and their local distributor, Holdfast, worked with the construction team to get them the specs, engineering details, and training they needed. "We made a number of visits with both the architect and contractor to help them with details, wall sections, and wall connections," says Clark. "The school district gave us a list of contractors that could possibly be bidding on the project, and we invited them to a training class to educate all the contractors and trades so they would know how to bid it."
Kenny Stanfield, the lead architect for the project, indicates that with Nudura's help, it was a fairly straightforward process. "Really, the project went very smoothly," he says. "The building does have a rather complex design, but it wasn't an issue because the manufacturer had a variety of specialty forms that we could use. It allowed us to make the design site specific, with no additional work because we could use off-the-shelf items."
Construction started later than expected, and a rainy spring ended up being one of the wettest on record. The weather was so wet, in fact, that traditional construction would ground to a halt. With ICFs, installation was not only able to continue, but also got the project back on schedule. "The building could not have been completed in time if it hadn't been for ICF construction," confirms Stanfield. 
Finished in time for the 2006-2007 school year, the building set a new benchmark for sustainable school construction. In addition to its 44,000 sq. ft. of exterior ICF walls, it features a super-insulated, R-30 roof, geothermal heating, and "green" finishes throughout the structure. 
The school is so outstanding that in 2007, the Council of Educational Facility Planners (CEFPI) named Alvaton "Best Elementary School" in the country, and in 2008, won an ICF Builder Award for best heavy commercial ICF project. 
Project Statistics
---
Project Name: Alvaton Elementary School
Location: Bowling Green, Kentucky
Size: 80,000 sq. ft.; 44,000 sq. ft. of ICF walls
Completion Date: Summer  2006
Construction Team
---
Owner: Warren County Board of Education
General Contractor: D.W. Wilburn
ICF Installer: D.W. Wilburn
Form Distributor: HOLDFAST Technologies
ICF Brand: NUDURA
Architect: Sherman Carter Barnhart
Fast Facts
---
• Accommodates 700 students
• Geothermal Heating
• R-30 Roof
• "Green" Finishes
• Awarded Energy Star Rating
• Won "Best Elementary School" from CEFPI
• ICFs cut 3 months off construction time
Like what you read?
Yearly Subscriptions Starting @ $30