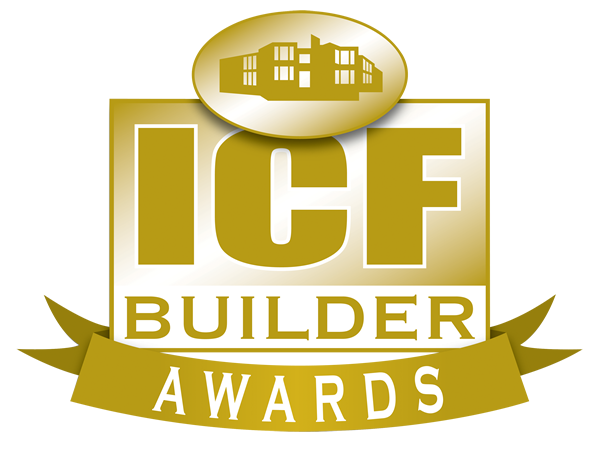 2010 Heavy Commercial
Runner-Up (Tie)
The elementary school campus in Alamosa, Colo. consists of two 72,000 sq. ft. school buildings (one housing grades K-2 and the other 3-5) that are connected by playgrounds and landscaping. By far the largest building in the San Luis Valley, a large portion of the project's $35 million construction cost was funded by a Colorado Department of Education grant to improve energy performance in schools.
Designers took that message of sustainability to heart and created a pair of buildings that achieved LEED-Gold certification from the U.S. Green Building Council. ICF walls, combined with underslab hydronic heat reduce energy consumption by 72% compared to traditional steel framing. Solar panels heat all the water used at the school, and photovoltaic panels were installed last summer to generate renewable energy
Neenan Construction, who served as general contractor, faced tight construction deadlines. The school was slated to be completed by August 2010 in time for the school year, but the site wasn't available to begin work until June 2009. Through careful planning, Neenan brought the project in on time and significantly under budget. IMS Masonry, the ICF installer, installed the 145,000 sq. ft of ICFs (11,000 eight- and ten-inch core ICF blocks) in just 90 days.
That's not to say the job didn't have challenges. Tall, narrow bands of wall in between the windows required particular care to ensure they remained straight and plumb. The pre-finished window and door bucks allowed no room for error. Finally, tolerance for interior walls had to be near perfect as the smooth finish would reflect any imperfection.
Troy Gibson, marketing manager at Reward, which supplied the ICFs for the project says, "Using a high quality subcontractor ensured the job went smoothly and the owner was satisfied with the final product."
Project Statistics
---
Location: Alamosa, Colo.
Type: Educational-Elementary School, Public
Cost: $35 Million
Size: 145,000 sq. ft. (floor)
ICF Use: 51,400 sq. ft. walls (75% of exterior walls)
Total Construction: 420 days
ICF Start-to-Finish Time: 92 days
Construction Team
---
Owner: Alamosa School District
Architect/Engineer: The Neenan Company
General Contractor: Neenan Company
ICF Installer: IMS Masonry
ICF System: Reward Wall Systems
Fast Facts
---
Project consists of two 72,000 sq. ft. buildings. One for grades K-2, the other 3-5.
Hydronic heating and ICFs will reduce energy loads by 72% compared to metal framing.
Photovoltaic panels and solar hot water
Aiming for LEED Gold certification
Extremely fast build to minimize student disruption.
Abundant, unusually-shaped windows close together
Cantilevered ICF walls
Used more than 11,000 ICF blocks
Like what you read?
Yearly Subscriptions Starting @ $30