Fox Blocks has released an all new Integrated Learning Center (ILC) to deliver online training and education for all aspects of building with Insulated Concrete Forms. The ILC training site was created by two of the most experienced ICF trainers in the ICF industry, Glen Klassen and Tom Patton. For more than 25 years, Klassen and Patton have been an integral part of the ICF development and training community, working with the original training creator, the late Richie Scott. Klassen and Patton continue to promote a best practice training curriculum to ensure ICFs are installed with trust and with confidence.
The ILC website initially provides an online Primary Installer Training course plus a full educational video library on applications techniques. The ILC Primary Installer course is a self-paced 6-hour course aimed at installers and designers. The in-depth course has four main sections: Pre-Build, Building the Wall, Concrete, and Post Concrete and Finishes.
Each section includes several specific modules with video shot in studio and on site. Each module starts with a short video and ends with a few questions, which unlocks the next video. There is also a detailed downloadable workbook to follow along with which provides links to additional resources on the Fox Blocks website. When completed the registered user receives an ILC Certificate and Fox Blocks wallet card, used to confirm their successful course completion. Access to the site and the training is free although registration is required to take the course.
Future expansion of the Fox Blocks Integrated Learning Center is in production with three new courses to expand the installer and dealer experience. Plus, the video library will be growing with how-to videos and various application techniques.
"We at Fox Blocks believe that educating and training new users on best practices for installing ICFs is critical and the key to success for everyone in the construction industry," Says Mike Kennaw, VP-GM Sustainable Building Products, Division of Airlite Plastics Co.
Hilti, a global supplier of tools, technology, software, and services to the commercial construction industry, has acquired the assets of Concrete Sensors, a provider of connected devices, software, and services that help enable improved decision making and accelerated construction schedules through a better understanding of the concrete curing process, according to reports.
One of the most critical and time-consuming phases in the construction process is waiting on poured concrete to develop strength, known as the curing phase. Traditionally, monitoring this phase required the use of cumbersome laboratory equipment and involved considerable time delays. Concrete Sensors was founded in 2015 to tackle this problem, with the Boston-based company offering contractors and engineers a solution to help accurately measure and predict the performance of concrete. A wireless sensor embedded into concrete works with the software to provide real-time data on the concrete as it cures and dries.
The Concrete Sensors mobile app shares the status of the concrete's estimated strength, temperature, and relative humidity. Additionally, with an in-house lab, the exact concrete mix can be more accurately tested to better predict outcomes, therefore potentially saving days or even weeks on the project. The acquisition builds on other recent Hilti investments to digitise the construction industry and simplify workflows for construction contractors and engineers. The entire Concrete Sensors team will join Hilti and will remain in office in Boston. Pricing, product, and support procedures will remain unchanged for the foreseeable future.
Forty of the world's leading cement and concrete companies unveiled a joint industry 2050 Climate Ambition. The ambition statement demonstrates the commitment of the industry across the globe to drive down the CO2 footprint of the world's most used man-made product, with an aspiration to deliver society with carbon-neutral concrete by 2050. 
GCCA member companies are developing a 2050 concrete roadmap which will set out the detailed actions and milestones that the industry will enact in order to achieve its ambition. This will include working across the built environment value chain to deliver the vision of carbon neutral concrete in a circular economy, whole life context. The 2050 concrete roadmap is due to be published in the second half of 2021
Launched by the Global Cement and Concrete Association (GCCA) on behalf of its member companies, the ambition statement represents a critical milestone for the industry. It is the first time it has come together globally to state a collective ambition for a carbon neutral future. The statement identifies the essential levers that will be required to achieving carbon neutral concrete, including: reducing and eliminating energy related emissions, reducing process emissions through new technologies and deployment of carbon capture, more efficient use of concrete, reuse and recycling of concrete and buildings, and harnessing concrete's ability to absorb and store carbon from the atmosphere.
The concrete and cement industry is a key part of the construction sector—which accounts for 13% of global GDP—with a track record of taking climate action. This has included delivering a 19% reduction in CO2 emissions per ton of cementitious material along with a ninefold increase in alternative fuel use since 1990.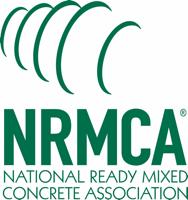 The National Ready Mixed Concrete Association has announced staff changes within its Membership Department as part of a broader, increased focus of delivering more value-added services, education, research and certification offerings as well as programs to encourage greater member engagement, all while continuing to meet the needs of the ready mixed concrete industry at large. To achieve these goals, NRMCA welcomes Ms. Amanda Muller and Mr. Alex Land to its staff; each will hold the title of director of membership engagement. 

Oldcastle Infrastructure, a CRH Company and leading provider of infrastructure products, has approved WEAV3D composite lattice material for reinforcement applications in their polymer concrete and SMC composite products. WEAV3D composite lattice is a completely non-metallic reinforcement material that provides high levels of durability and strength, as well as resistance to corrosion and other environmental conditions.
Initially developed for a new polymer concrete cable trench designed for 16,000-pound wheel loads, WEAV3D composite lattice was utilized in place of traditional steel wire reinforcement. The lattice is based on a thermoplastic composite material that forms an adhesive bond with polymer concrete and provides exceptional impact and tensile load resistance.
WEAV3D's lattice reinforcement was able to provide targeted strength around the drain holes and ends of the cable trench, reducing the likelihood of damage during transportation and installation. It also eliminates the corrosion that can occur when products are cut or drilled and steel is exposed. This advanced reinforcement will be available for use in a wide range of Oldcastle's infrastructure products.
July Single-Family Permits See Year-Over-Year Increase
Over the first seven months of 2020, total single-family permits issued year-to-date (YTD) nationwide reached 525,623. On a year-over-year (YoY) basis, this is an 5.8% increase over the July 2019 level of 496,726.
Year-to-date ending in July, single-family permits across the four regions ranged from an increase of 8.6% in the South to a decline of 1.7% in the Northeast. In multifamily permits, Midwest reported a 1.4% increase while the other three regions reported declines – Northeast (-6.0%), West (-5.1%), and South (-0.5%).
Between July 2019 YTD and July 2020 YTD, 35 states saw growth in single-family permits issued while 14 states and the District of Columbia registered a decline. Louisiana recorded no change during this time. South Dakota recorded the highest growth rate during this time at 35.9% from 1,508 to 2,050 while single-family permits in the District of Columbia declined by 41.0%, from 117 in 2019 to 69 in 2020. The 10 states issuing the highest number of single-family permits combined accounted for 61.6% of the total single-family permits issued.
Year-to-date, ending in July 2020, the total number of multifamily permits issued nationwide reached 270,338. This is a 2.3% decline over the July 2019 level of 276,841. Between July 2019 YTD and July 2020 YTD, 25 states recorded growth while 25 states and the District of Columbia recorded a decline in multifamily permits. North Dakota led the way with a sharp rise (248.6%) in multifamily permits from 218 to 760, while New Hampshire reported the largest decline of 54.1% from 577 to 265. The 10 states issuing the highest number of multifamily permits combined accounted for 63.9% of the multifamily permits issued.