The first time I met builder Heather Hering, I was standing in the stunning kitchen of her 2017 award-winning home, The Toronto.
A part of the Parade of Homes, I remember the spacious room to be bustling with prospective build clients, curious neighbors, and general design appreciators. 
I toured the home—something like the sixth home I had been in that day—making mental notes on the design elements that differed from the homes I'd seen earlier on. I noticed the slimmer-than-standard kitchen countertops, which I later learned was an extremely large piece of porcelain with a concrete finish, cut and installed in place of granite or quartz. I was awed by the spacious front casita staged as an office, and the seamless transition from indoor to outdoor living in the main area. While there were beautiful touches left and right, and clearly a design visionary at the helm, the true cutting edge of this home that piqued my interest was that it was a concrete home through and through.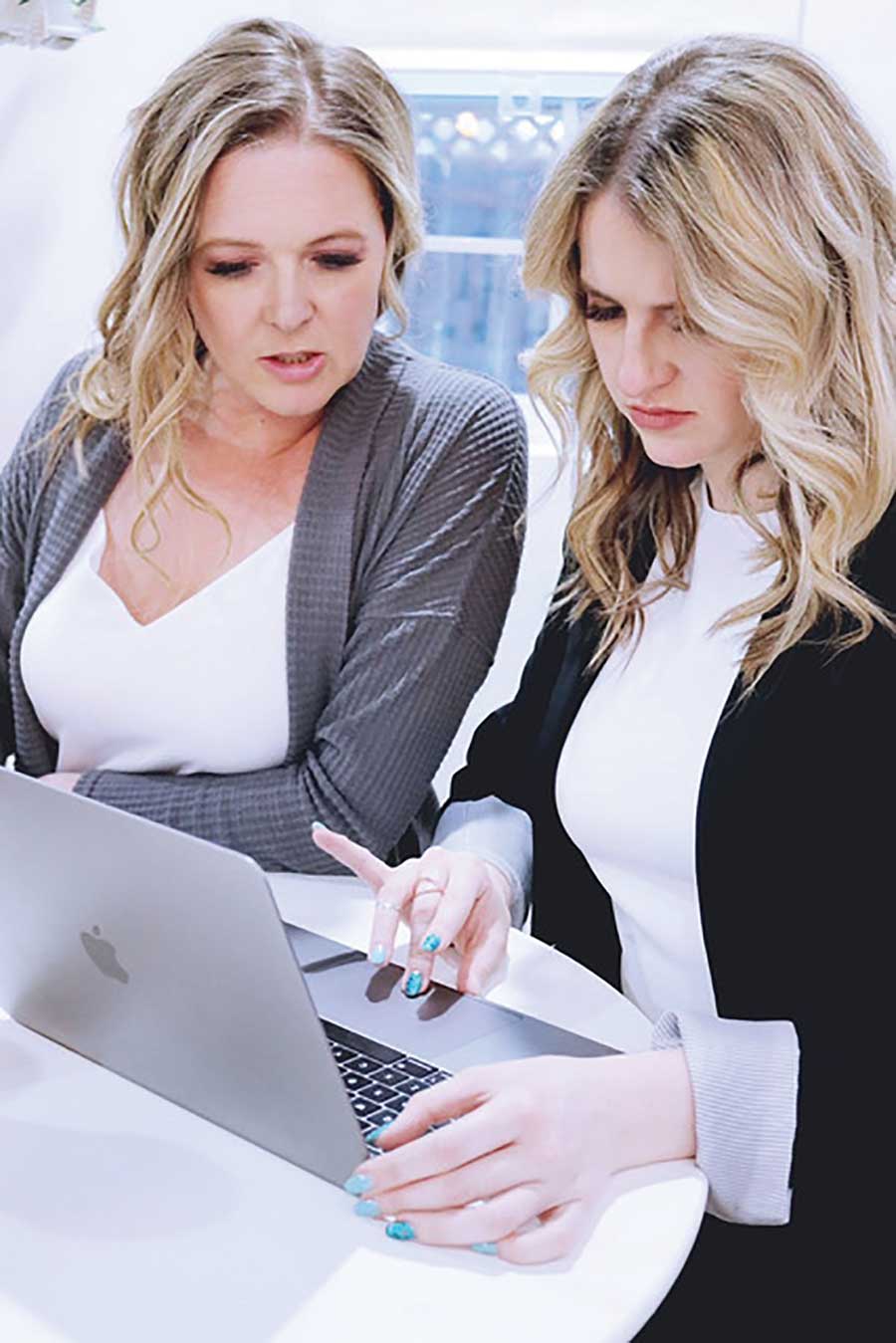 As my first introduction to Insulated Concrete Form (ICF) construction, as well as nearly everyone else touring the home, I didn't notice anything different at first; exactly Heather's intention when designing this floor plan. She wanted to show that it was amazingly simple to change the exterior framing method from wood to ICF and from the outside of the home no one would know. ICF homes aren't just square boxes or bunkers, they can look just as beautiful as any traditionally framed home while putting everything else to shame efficiency wise. As I continued to walk through the home, a real estate agent manning the home pointed out the thicker than normal window sills and explained they were the result of an ICF construction method. From then on I was singularly focused on every window and door opening like I had never been before. The other details faded into the background for me as the running list of questions in my mind grew.
The daughter of a homebuilder, I grew up on build sites. When not "walking through" framed but unfinished walls, I was put to work picking up scrap lumber and sweeping sawdust. These experiences influenced me to learn drafting as a part of an architecture curriculum in high school. I later convinced my father—likely the last remaining man to hand-draft plans in the state of Idaho—to switch to the digital age. I only convinced him by agreeing to do it myself, leaving his time for other pressing matters. Could one "walk through" these walls during the build process? How much less scrap lumber would there be? How long does it take to build? What does it cost? Tracking back down the agent, I asked for a business card or website link for the builder to which she replied that "she is standing right over there, let me introduce you." To say this was a monumental moment for me would be a dramatic understatement, and I wished I had known in that time that it would be a pivotal change in my professional trajectory. 
It was clear early on in the conversation with Heather that her business wasn't called Innovative Custom Homes without reason. Her choice to construct this home using ICF and transition all her future projects to ICF seemed deceptively simple. For the same cost of traditional construction, she was building a home that was fire-, weather-, and mold-resistant, environmentally responsible, durable and significantly more energy efficient than anything anyone else was building around her. Peppering her for more information, to which she provided quickly, I couldn't help but wonder why more people were not utilizing ICF to build their homes. When asked, Heather said that she believed the root of the issue is finding a draftsman/architect/engineer that understands the ICF build process and makes it simple for the homeowner or builder to make the switch. 
A few chance meetings later and I was now drafting my first set of ICF plans with Heather. Being new on the drafting scene and flexible to the process, I had found a niche that I wasn't aware I'd been searching for. The change wasn't as daunting as one might expect. Some tweaks in our design approach, switching out a few building details, partnering with ICF-friendly engineering firms across the United States and now clients would hardly see a difference in our plans procedure.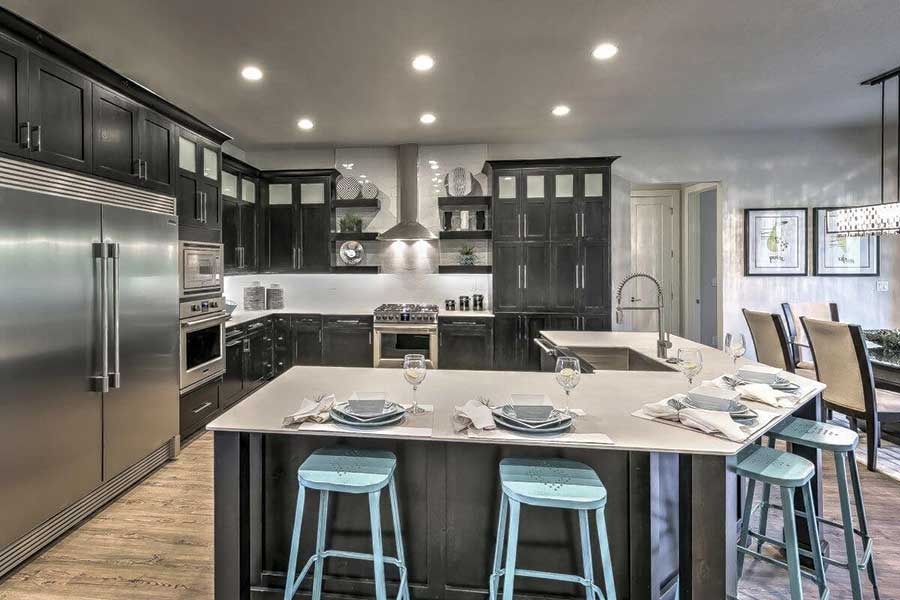 Fast forward almost two years, where Heather and I found ourselves standing, once again, in the Toronto's kitchen. She was now the 2019 vice-president of our local Home Builders' Association, with many more ICF homes designed and built, as well as my business partner in Innovative Drafting & Design LLC, a company formed to make converting traditional stick frame plans to ICF easy and affordable. We were leafing through printouts of the home's utility bills on the counter as it was on the market once again. The new agent had rightly showcased the articles and awards that the home had won as well as the design elements, but the backbone of the premium asking price was once again focusing on the ICF construction method and resulting efficiency of the R-52 equivalent walls. Three months worth of gas and electricity bills through the coldest months of Idaho's year showed prospective buyers how little it cost to heat the almost 3,000 square feet of living space. It was a fraction compared to the framed homes around it. 
I still ask myself on a regular basis, usually after I finalize a set of plans, "Why is everyone not building like this?" Our hope is that by creating a simple process homeowners and builders alike will not have to deal with the hurdles that Heather faced when she built The Toronto back in 2017 and will choose to build it better, to build with ICF.
Ariel Petty is a partner at Innovative Drafting & Design, which is based in Boise, Idaho and specializes in the design and construction of ICF homes. She can be reached through the company website 
www.buildwithicf.com.