Hurricane Dorian is said to be one of the worst natural disasters to ever hit the Bahamas.
The storm, which made landfall in September of 2019, had winds in excess of 150 miles per hour for two days straight. On several major islands, 60% of homes were destroyed or severely damaged. It caused more than $3.4 billion in damages just in the Bahamas.
And yet, on Grand Abaco Island, the hardest hit island in the Caribbean, one homeowner found his ICF home was still standing after 36 hours of punishing hurricane-strength winds.
The home was built with Amvic ICF walls with an Amdeck roof mere feet from the open ocean. Unlike many coastal homes, this one is not elevated on pilings. Instead, it relies on the strength of the steel-reinforced concrete walls for protection.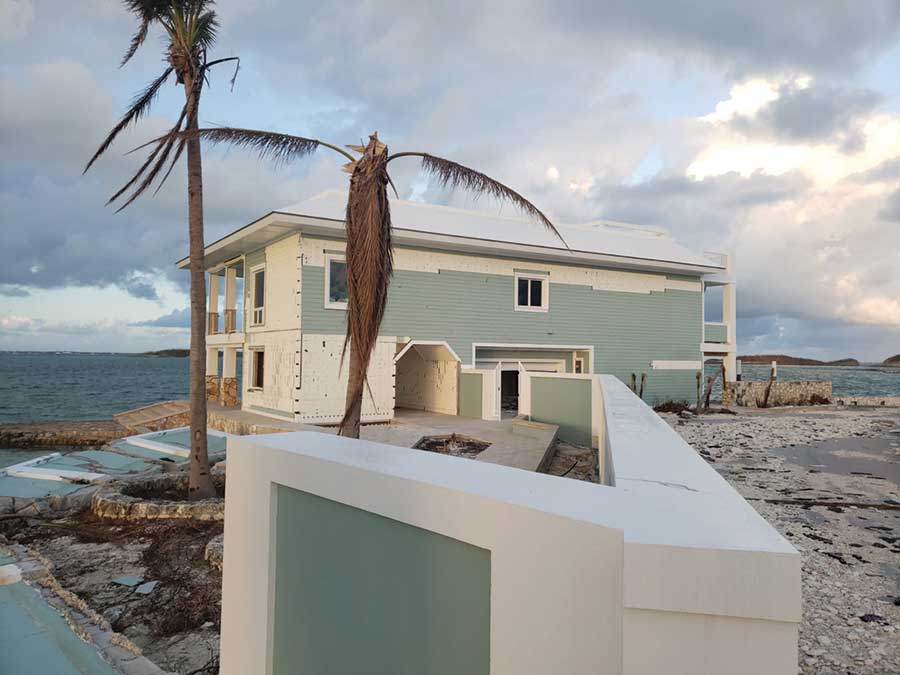 Located in the Eastern Shores community of Marsh Harbour, the home was exposed to pounding surf and howling winds for three full days, with gusts in excess of 200 mph. At the time the storm hit, the owners were in the United States, and as a result, the house lost most of the windows. The cement-board siding was also peeled off in several areas, but the structure of the building and its contents survived unscathed.
Dennis Ciaglo, the contractor who built the home back in 2011, says, "It was very emotional for us the builder. It was the first time we could prove that our building could withstand 250 mph winds. Needless to say, we were very proud to see that house standing in all its glory after Dorian when all around were destroyed dwellings."
He continues, "From only one visit to the disaster area, we were able to get four new ICF projects. Everywhere on the island, people were talking about the ICF home that resisted Dorian's attacks. The locals we have been talking to are all sold on ICF. We are still receiving many requests from the locals interested in using our products."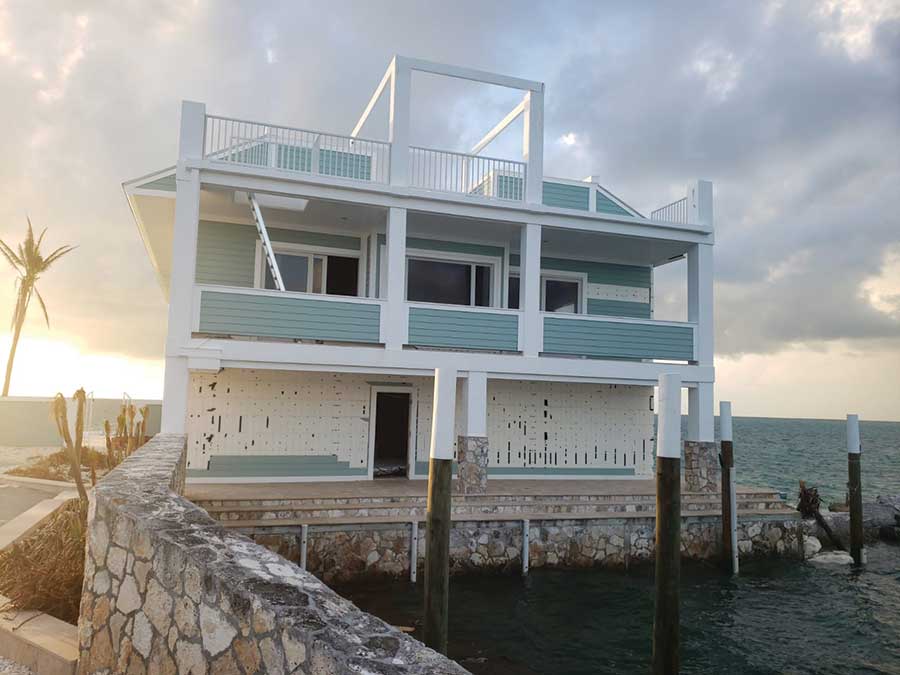 Laura Catalan, director of marketing at Amvic Building Systems, adds, "As natural disasters continue to take lives and destroy homes, one can only want to prevent the situation from happening again and prepare for the worst. Insulated concrete forms (ICF's) have been proven to stand tall amidst natural disasters. Since we can't always change building behaviors, we need to educate on ways to build disaster resistant buildings; especially in disaster prone areas."
More photos of the home, along with a video of the surrounding area can be viewed on the Amvic blog.