Walkers Lansing in Milwaukee, Wisconsin, 115 Units
Insulating Concrete Forms have been a part of residential development since their inception. Evolving from use on custom single-family homes, ICFs have gained acceptance for institutional, industrial, mid-rise, and multifamily construction as the technology and product offerings have advanced. ICF growth in these markets is driven through two main areas: cost effective construction and reduced operating cost due to greater energy efficiency. 
The cost effectiveness of construction is clearly demonstrated through the reduced complexity of construction, fewer trades, and stable costs compared to other types of construction materials. Ryan Bedford, a former professional Olympic speed skater, retired in 2011 and joined the Kendall Group, a family company that was formed more than 40 years ago to develop homes in Wisconsin. Bedford shared, "The company began originally with suburban custom single-family homes and then moved into multifamily development. Originally building garden style apartments, a garage below and two stories living above." 
The Kendall Group's construction philosophy was driven by the turmoil of the 1970s oil embargo and increasing energy prices in the 1980s. They made the conscious decision to develop energy-efficient homes and projects. They continually spent time researching new technologies to deliver faster construction, cost-benefits, and greater energy-efficiency. This research led them to Insulating Concrete Forms. "From the beginning of the company, the mindset was consciously developing energy-efficient projects," states Bedford. "Building with materials that would last and create projects that would stand the test of time." ICFs accomplish this and more.
Changes in demographics shifted their development focus in 2010 from suburban development to urban and from garden-style homes to denser mid-rise projects to meet the housing demand. The change to an urban environment itself forced a shift in building materials and project designs. They have continued developing urban mid-rise projects for the past 10 years and in recent years, have also returned to suburban development as well. Taking a leap, they built their first project in 2012.
Cost Effective Design and Construction
During construction, the primary benefits that tip the balance toward ICF are the speed of construction, limiting trades, and making design features easier to install. After research into different ICF technologies, the Kendall Group moved forward with their first ICF project. There are several considerations in the design phase that developers should keep in mind. Designing the project with ICF-friendly dimensions is one of the most frequently overlooked. Building in one-inch increments, adjusting corner returns, and reviewing opening placement and sizes can significantly reduce wall complexity and reduce waste. ICFs make it very possible to create a nearly zero waste construction site and much of the waste (EPS and plastic) can be recycled.
One of the most common challenges in ICF construction is finding the right contractor to build the project. "The greatest challenge was finding qualified installers," Bedford expressed. "When building custom single-family homes, it is much easier to find good installers, but complex projects such as ours take expertise and equipment such as tall wall bracing in large quantities due to the size of these projects." Over many projects, they worked with a number of installers and took the opportunity to build their own ICF installation company. This not only helped fill a growing need in the market, but also ensured access to quality experts for their own projects. 
There have been challenges with different systems and designs while developing projects over the past 10 years. Each of these challenges was overcome through persistence and experimentation. The very first project used a regional ICF block and there were challenges with quality and design. The next project used a vertical system which was fast to install, but also ran into issues with intersecting walls and weak corners. None of these challenges deterred them from using ICFs as a technology. They have combined different products, techniques, and designs to create unique successful projects. Currently they are testing strategies for panelization and pre-fabrication of walls, determining the best ways to integrate those techniques into their current design and build process.
In cold climates, one of the most important benefits is the ability to pour in winter. Building a traditional foundation in areas where there is five to six feet of frost makes it nearly impossible to pour with traditional forms. Since ICFs are insulated, you can pour in extremely cold conditions. Bedford finds they are doing many of their projects in the winter and ICFs ensure that temperature isn't an issue when pouring the walls, which leads to steady construction schedules. For example, if you have a poured foundation or podium and then you need to bring in a masonry contractor to build an elevator shaft or stairwell, you can eliminate that contractor and use ICFs in those locations. It's not simply about the product, but also eliminating the wait times and scheduling challenges that can significantly add to construction time and cost.
Energy-Efficiency and Reduced Operating Costs
Most of the projects Bedford has developed are located in Wisconsin or a similar climate. Stepping outside of that comfort zone, Bedford has a project under construction in Sarasota, Florida. While discussing this project, Bedford commented, "The cool thing about ICF is that it's suitable for all areas of our country. Up north where we are in Wisconsin it's beneficial from an energy-standpoint, but even more so in the South." Add to that the disaster resilience of ICFs, especially high velocity wind zone performance and impact resistance in coastal construction; ICFs continue to deliver benefits far and above energy-efficiency.  
Bedford reinforces, "[We are] currently dealing with a hurricane, but in this climate [Florida] mold, termites, humidity, and natural disasters are all challenges. We don't have an issue with those in Wisconsin, but we do in Florida. The same product solves all of those issues. That's why I believe it's the perfect product. We don't have to change anything, based on the climate; it's the best product from North to South. If all it takes is the one storm to come through and destroy everything, it makes me shake my head when I see all of these projects under construction built out of wood." 
When asked what other benefits can be considered when building a mid-rise ICF project Bedford noted that he never evaluates backend savings to determine the viability of a project. He evaluates strictly from a front-end perspective. For building owners, ICFs deliver other benefits such as lower tenant turnover. Decreased utility costs, especially if you pay the utilities through a master meter, and allowing for higher rents based on average expected utilities are also benefits. The lower sound pollution through the higher STC rating, quiet floors, and lack of noise from elevators or stairwells create a comfortable, quiet, and safe living experience that tenants value and actively seek. Stable tenants reduce turnover costs and continue to pay dividends.
Adding to the benefits in attracting and retaining tenants, ICF projects deliver deferred significant maintenance savings and increase reserves. The stable nature of ICF walls provide for securely attached finishes, such as brick, rock, stone, stucco, siding, or EIFS. Reduced complexity for attaching design features such as balconies, creating trash chutes, elevator shafts, and stairwells all reduce maintenance.
Insurance for commercial structures is calculated by taking the fixed cost of insurance and adding rates for additional perils such as wind, water, fire, and theft, etc. Insurance rates for non-combustible concrete construction are significantly less than the cost of combustible construction for both builder's risk and commercial property insurance. These savings, while not considered a front-end deciding factor for ICF construction, can significantly increase the net income from an exit strategy perspective. Combined with lower insurance rates and the long-term ROI, these projects continue delivering significantly lower operating costs, and increased upside when exiting them. These additional gains enhance the value of the project overall and the experience of the tenants.
Advice For Other Developers
When asked what advice Bedford would give other developers, he says to give ICFs a good, fair shot. Understand the benefits and the few limitations. The more you explore, the more benefits you will find in areas you don't expect. Go into projects with an open mind and learn everything you can. When you build your next project, apply the lessons learned on the first and keep improving. The closer you work with design and build professionals from the beginning, the easier it becomes to build projects that meet the needs and exceed the expectations of your tenants, your investors, and yourself.
Insulating Concrete Forms continue to outperform traditional building materials through stable cost, increasing experienced installers for projects of all size, and simplicity of construction. Learn more about ICFs and how they can benefit your project through the Insulating Concrete Forms Manufacturers Association (icf-ma.org) and the National Ready Mixed Concrete Association's Build With Strength program (buildwithstrength.com).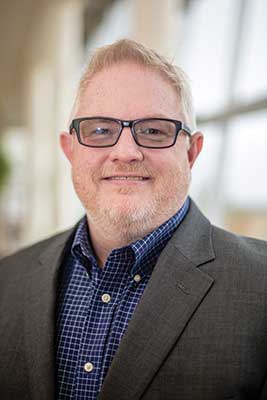 Brian Corder is the marketing chair of the Insulating Concrete Forms Manufacturers Association (ICFMA, www.icf-ma.org) and the president and CEO of BuildBlock Building Systems (www.buildblock.com).