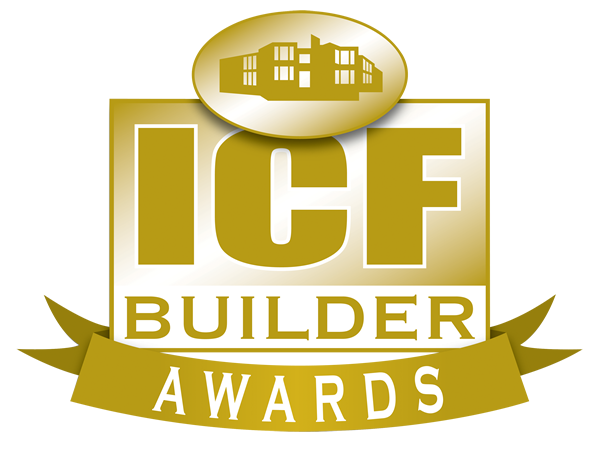 2019 Heavy Commercial 
Winner
Located just across the Potomac from Washington D.C., Arlington, Virginia, is perhaps best known as the final resting place of presidents and military heroes. But it is also a bustling bedroom community of the nation's capital, and is one of the fastest growing counties in Virginia.
About five years ago, it became clear the city would need a new elementary school to accommodate the growing number of families in the area. The school would be built on the same site as the existing middle school, but needed to fit the surrounding neighborhood as well, and be adaptable for after-hours use. Other voices wanted the school to be a model of sustainability and efficiency, and budget constraints were an additional major factor. 
A few hundred miles away in Kentucky, a number of public schools were generating considerable interest (See story on p. 22). Built at a cost comparable to conventional construction, they saved hundreds of thousands of dollars every year in utility costs. A major component of this success was building the exterior walls with Insulated Concrete Forms (ICF).
CMTA Consulting Engineers, who had worked on several of the Kentucky schools, were introduced to the architecture firm, VMDO, who made the decision to go ahead and design with ICFs. For this project, Fox Blocks was selected, a decision based on price and the product's use on similar projects. 
Brian Medford, a regional advisor for Fox Blocks ICF explains, "While built to address rapidly growing student enrollment, this school was designed to meet a larger goal: to prove what can truly be achieved with a new public school facility."
The school was set back into a hillside, preserving flat areas for playing fields while diminishing it's scale as well. 
It was designed to be net-zero, generating as much energy on site as the school consumes. 
The architect was familiar with ICFs, but had never designed a project with it prior to this one. It was a first-time ICF project for the general contractor and school district as well. That placed an enormous burden on Medford and the ICF subcontractor, LTF Innovative Construction, to educate other members of the design and construction team.  
Joe McCosby, the ICF project manager, was instrumental in training and preparing the other subtrades to work with the ICF walls. For instance, he introduced the electrician to the tools and various blades for cutting into the forms. Once he got up to speed, the electrical contractor said that ICF construction was easier than traditional construction.
Stakes were high to bring this project in on budget, as Discovery Elementary is only the first of several the district is planning to build in the near future. The master plan calls for 500,000-plus sq. ft. of space to be added to the district in the coming years.
The ICF installers ensured the project ran smoothly, despite the job's numerous challenges. The foundation required step footings as the school was built into the hill. Gym walls, are 34 feet high, and formed with 12-inch-core ICFs. The remaining areas have 16-foot ceilings on both the first and second floors. The suspended floors and roof used a composite steel pan decking system. 
McCosby says, "Literally hundreds of embeds were placed in the wall for steel framing attachments, as well as large and complex steel reinforcing, such as the gym walls, which required heavy double-mat steel reinforcing. There is an area on the first level that has a 12-foot high opening with a 36-foot clear span that carries the entire second floor walls and floors."
Window and door openings were formed using Prebuck. 
Discovery Elementary opened in time for the 2016-2017 school year. It was completed well under budget, allowing the school district to direct $2.9 million towards other projects.
With nearly 100,000 sq. ft. of floor space, Discovery Elementary is the largest school in the U.S. to receive Zero Energy certification, and is the largest structure of any type to receive this recognition. But word is spreading quickly. While there are currently only four net zero schools currently, more than 50 are on the drawing boards of architecture firms across the nation. 
Remarkably, Discovery has proved to be even more efficient than expected. Energy use was projected to be 21.1 kBTU per sq. ft. per year, which is one-third of the district's per school average. But over the past two years Discovery's actual energy use is even more efficient, averaging 15.8 kBTU/sf/yr. This means that Discovery generates more energy on site than it uses, and produces enough surplus energy to supply ten homes in the surrounding neighborhood. The energy savings is $117,000/ yr, the equivalent of two teachers' salaries.
Much of that efficiency is due to the 57,000 sq. ft. of ICFs in the exterior walls, but the facility is loaded with other green features. Seventy 500-foot-deep geothermal wells circulate water between the earth and 58 decentralized heat pumps, using the stable temperatures deep underground to assist in heating and cooling the building. Other sustainable features include water conservation, monitored indoor quality, individual controls for both LED lighting and thermostats, daylighting, and water source refrigerators.
Cathy Lin, the energy manager for Arlington Public Schools, regularly leads tours of Discovery, including a rooftop viewing of its 500-kilowatt solar array made up of about 1,700 panels. A second net-zero elementary school in the district , also designed by VMDO, is set to be completed as this issue goes to press. Lin is pushing for even more. "I tell the board [of education] if I had all Discoveries, I would spend less than $1 million [a year] on utilities. Now, we spend close to $7 million a year," she said.
The students also give tours of their new school. Erin Russo, the school principal, says, "Our fifth graders are so eager to be the tour guides and show off their building and talk about the geothermal wells under the playground and how the solar panels work. They are proud of their school and the knowledge they gained through that research experience."
For obvious reasons, Discovery Elementary has garnered significant media coverage, been featured in more than a dozen industry publications, including Architect Magazine, ASHRAE Journal, New Buildings Institute, and Green Building News. The school has received numerous awards, including a LEED-Platinum certification from the U.S. Green Building Council (USGBC). In the Fall of 2016, the U.S. Dept. of Energy launched its Zero Energy Schools Accelerator, it began with a tour of Discovery, led by Wyck Knox, the lead architect at VMDO. 
Arlington Public Schools now requires zero energy design as a requirement in new construction. 
Project Statistics 
---
Location: Arlington, Virginia 
Type: Public School 
Size: 98,000 sq. ft. (floor) 
ICF Use: 57,000 sq. ft.  
Cost: $43 million 
Total Construction: 56 weeks 
ICF Installation Time: 100 days 
Construction Team 
---
Owner: Arlington Public Schools 
General Contractor: Sigal Construction 
ICF Installer: LTF Innovative Construction
Form Distributor: PCS Group
Architect: VMDO 
Engineer: Fox and Associates/CMTA Consulting Engineers 
ICF System: Fox Blocks 
Fast Facts
---
Received Zero Energy Certification
Saves $117,000 Annually in Heating and Cooling
National Publicity and Tours
Gym Walls reach 34 Feet
First ICF Project for GC and School District
Like what you read?
Yearly Subscriptions Starting @ $30