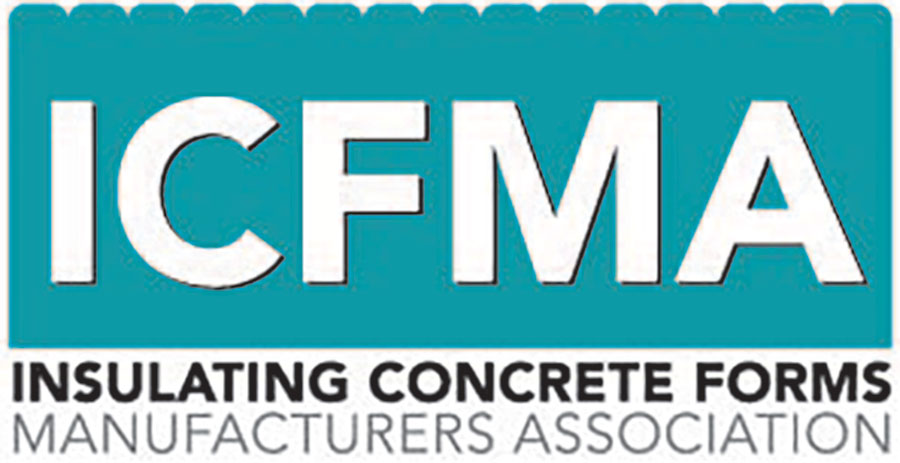 CICFI Updates Name
The Council of ICF Industries (CICFI) has rebranded itself. The organization is now call the ICF Manufacturers Association (ICFMA) to better represent the intention and membership of the group.
As part of the rebranding, the trade association is formally organizing itself as a separate entity apart from the Ready Mix Concrete Association of Ontario (RMCAO), which shepherded the CICFI during its first two years.
"The adoption of the new ICFMA name more accurately reflects the goals and mission of the association and better supports the needs of members through a consistent brand," says Andy Lennox, chair of ICFMA. "Along with the name change, ICFMA adopts a new brand identity in the form of a new logo as well as the new website address of www.icf-ma.org. All future business activity will be conducted under the new name," he says
The primary members of the ICFMA are BuildBlock Building Systems, Nudura Corporation, Logix Insulated Concrete Forms Ltd., Quad-Lock Building Systems Ltd. and Superform Products Ltd.
Over the past few years, Amvic Building System has evolved from an ICF manufacturer to a diversified insulation company. To keep pace with their evolution, the company has updated its website.
"We are pleased to announce that after much design work we have launched our new, informative website," says Gary Brown, vice president of marketing at Amvic. "Our new site will be the third major design upgrade we've done over the last few years. The site will make it easier for various users to find the information they are looking for in a more organized and convenient way."
The new site is accessible on a multi-platform basis, allowing optimum view via computer, smartphone, tablets etc.
"In our industry we need to be mobile, accessible and provide helpful information to places like a jobsite," Brown says. "We understand that a lot of our users are not in front of a computer at a desk. Our resources page, and industry sections are just a few features added to help users navigate effortlessly to find the right information quickly." The new site can be found at www.amvicsystem.com.
Logix ICF has launched a new website with several new features to differentiate it from others in the marketplace.
In addition to the many new project profiles, photos and fresh video content, they have also included training resources for architects, and a directory of Logix dealers and installers.
The site hosts a web-based video series for architects and designers who are working on their first Logix project, and also has new and informative infographics for maximizing disaster resilience and performance.
The site can be accessed at www.LogixICF.com.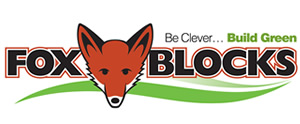 Fox Blocks Promotes ICF to Feds
In October, two ICF executives showed federal officials how foam-and-concrete construction can reduce risk and increase resistance to acts of terrorism and natural disasters.
Fox Blocks vice president Mike Kennaw and East Coast sales manager Brian Medford made the presentation as part of the third annual Federal Asset Management Policy Forum and Expo.
Notable officials in the audience included Norman Dong, commissioner of the General Services Administration (GSA) Public Building Services; Leantha Sumpter, deputy director of the Department of Defense overseeing defense procurement and acquisition policy, and Mary Ruwwe, facilities and construction federal category manager.
More than 30 other distinguished executives from public and private entities spoke on the subject of improved asset management for the Federal Government.
Kennaw and Medford participated in a panel that focused on ways to reduce risks for the Federal Government. They offered specific ways to reduce risk by increasing resiliency to blasts and natural disasters using ICFs and advanced reinforcement methods.
Medford showed Fox Blocks' long-history of involvement in Federal projects, showed blast testing that validates avoidance of bomb threats and listed many instances of ICF buildings surviving hurricanes, tornados, fire and storm surges.
Kennaw emphasized that Fox Blocks has Building Information Model (BIM) software available that makes it easier to get information on resilient buildings earlier in the planning process and throughout the project lifecycle.
Kennaw said, "It is a pleasure and an honor to be involved with raising the awareness of improved asset management for our Federal government. We look forward to an ongoing relationship with the many organizations working to bring improved effectiveness and efficiency to U.S. tax payers."
Phil-Insul, makers of IntegraSpec ICF, now offer a complete library of 3D product drawings compatible with BIM (Building Information Modeling) software.
The IntegraSpec BIM family of products are available in both Revit (.rfa) and Industry Foundation Classes (.ifc) formats, and can be downloaded for free via a Dropbox link.
"More and more, construction professionals are using and relying on BIM to plan, design, build, and manage all sizes of construction projects, from a simple sustainable house to an entire city," says Michel Philippe, president of IntegraSpec. "BIM is now also being mandated by various governments and military for their new projects and infrastructure development."
Architects, designers, engineers, and others who would like to access the IntegraSpec BIM files can do so using a link available through the online version of this magazine.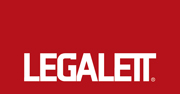 Legalett North America, which markets insulated floor and foundation slabs, has redesigned their website.
The new site hopes to better mesh with the rapidly changing standards used for super-efficient buildings and homes, such as Passive House, Passivhaus, Zero Net Energy (ZNE) and Net-Zero-Energy Buildings (NZEB).
"We wanted to show our customers what we do, and how our products and methodology are different than anything else in the construction materials market," says Ken Williams. "Our goal is to provide visitors with clear and accurate product and technical information, demonstrate our expertise in providing solutions which are designed for comfort and engineered for simplicity, and to help them navigate easily and efficiently through our site, acquiring the needed information in a timely manner."
The site includes product details, project portfolios, technical drawings, installation guides and brochures. Williams says the site will be updated on a regular base with videos, project profiles, customer profiles, event announcements, product launches, and more.
The site can be accessed at www.legalett.ca.
The National Ready Mixed Concrete Association (NRMCA) has introduced a new program to help members verify their concrete meets the requirements of popular green building programs.
The new system-level Environmental Product Declarations (EPD) make it easier to determine if the concrete meets the new product transparency credits in LEEDv4 and other green building standards.
The new program meets strict international standards for EPD verification, but streamlines the process to verify EPDs more efficiently. Rather than verify a fixed set of product-specific EPDs, the program verifies the software program used to generate environmental impacts of a specific concrete mix design. This enables a producer to generate new product-specific EPDs as needed for each project.
NRMCA introduced the program in recognition of growing demand and increasing emphasis on corporate and product transparency in the green building marketplace.
EPDs are available for mixes ranging in compressive strengths from 2,500 psi through 8,000 psi, covering most concrete used in residential, commercial and public construction. A wide range of products (mix designs) are covered for each strength class; from 100% portland cement mixes to mixes with over 50% replacement with fly ash and slag cement. Lightweight concrete mix designs have also been added in the new version.
NRMCA's reports were developed in collaboration with the Athena Sustainable Materials Institute and were third-party verified by NSF International.
NRMCA President Robert Garbini says, "We're proud to be able to offer this new system verification program, making the process of developing EPDs more efficient for our members."

Eco Building Systems (EBS) a composite "gray block" manufacturer, offers a mobile manufacturing plant that produces a composite insulating concrete block (ICB) system for the rapidly growing ICF industry.
Dubbed the ICCF-MC (Mobility Center), the entire custom-built plant fits inside a 53' trailer or can be containerized for shipping anywhere in the world. The ICCF-MC is self-contained with the ability to produce various block sizes and custom end and angle blocks.
Designed by EBS founder Jerry Kachlic, the mobile mini-plant can be expanded or configured into a stationary system by adding modules for increased production, and allows developers the opportunity to produce their own ICCF building products onsite or nearby the development.
EBS has a complete support system including drafting, engineering and project consulting for seamless operations.
A new EBS facility in Phoenix, Ariz., has a complete training center for those interested in ICCF certification for The Perfect Block system. Interested parties can visit www.theperfectblock.com.