Three of the major Canadian construction codes have been revised to include details for ICF construction. These include the National Building Code (NBC), the National Fire Code (NFC) and the National Plumbing Code (NPC)
One of the major revisions to the National Building Code is that most houses no longer require professional engineering. Part 9, Housing and Small Buildings now includes detailed prescriptive requirements for engineered insulating concrete form (ICF) walls, both below and above-grade. Buildings that meet the listed conditions may use the reinforcement schedules provided, and do not require professional involvement.
Similar to the code situation of the IRC/ IBC in the U.S., if the building falls outside of the stated parameters, Part 4, Structural Design, must be used.
The Insulating Concrete Forms Association has coined a new phrase hoping to resolve some of the confusion that exists around ICF's purported R-Values. 
The ICFA board recently voted to use the phrase "ICF Effect," to help to explain the high performance insulating properties of ICFs. 
ICFs provide insulation through three different methods: high tested R-Values, low air infiltration, and thermal mass. In recent years, the industry has used phrases such as "performance R-Value" and "effective R-Value," which were difficult to quantify and nearly impossible to test for in a lab. This, in turn, led to confusion between the actual tested R-Values and the unproven claims .
"By creating the 'ICF Effect,' the ICF industry has defined the overwhelming energy efficient benefits ICFs provide to homeowners and building owners rather than constantly referring to R-Value," said Ron Ardres of Reddi-Form, who sits on the ICFA board. 
Ardres points out that the industry has a vast amount of antidotal and scientific evidence to support the ICF Effect, and says the organization will provide a white paper and technology brief further defining the ICF effect in the coming months.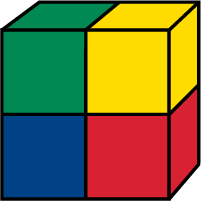 BuildBlock Building Systems, LLC, announced a new manufacturing plant in Northern Utah. The company has partnered with Marko Foam to manufacture BuildBlock Insulating Concrete Forms (ICFs) in their Salt Lake City, Utah, facility. Marko Foam's 40-year track record and commitment to quality is what attracted BuildBlock, according to Justin Wallace, BuildBlock production manager. "We're very excited about working with the Marko Foam network," Wallace said. "The Salt Lake City facility broadens our coverage in the Southwest and lowers shipping costs for customers in that region." BuildBlock's other manufacturing facilities are located in Alabama, Colorado, Florida, Indiana, Massachusetts, Missouri, and Wisconsin, in addition to two plants operating in Idaho. The plant is already operating, and has block on hand ready to ship.  
American PolySteel has announced that their insulating concrete form recently gained code approval in Great Britain. 
The certification from the Building Research Establishment (BRE) is for the company's steel-tie form. PolySteel is in the process of getting their PolyPro line approved, expected in the first quarter of 2007. 
PolySteel joins several other North American ICFs that are already in use across the Atlantic. NUDURA, Reward, and Quad-Lock are all code-approved building systems in Great Britain, and have completed several significant projects in England and Ireland.
Late last year, Quad-Lock received the more comprehensive European Technical Approval (ETA). ETA is recognized by all 26 nations in the European Union. Last month, NUDURA Corp. received ETA approval as well, clearing the way for these two products to be used across the continent.
In gaining BRE certification, Andy Horgan, director of international development for American Polysteel, secured a commitment from both major British code agencies to join their national ICF trade association. "This should provide assistance to the entire industry there in establishing evaluation protocol and advancing ICF technology throughout the country," he says. 
Look for an in-depth feature on North American ICFs in Europe in a future issue of this magazine.
The National Association of Home Builders is predicting significant changes over the next 10 years in how homes look and function. Their forecast is based on interviews with more than 500 architects, designers, and marketing experts.
The big news is that the square footage of single-family homes is expected to stabilize in the next few years. "We don't think the size will rise anymore," says Gopal Ahluwalia, NAHB's vice president for research. The change is driven by consumers who value quality more than additional space. The consensus of the professionals who were polled by NAHB was that average home size would slip into the 2,300 to 2,500-square-foot range by 2015. 
The U.S. Green Building Council (USGBC) has launched a new initiative to encourage environmentally friendly residential developments. The organization is now seeking applications for pilot projects to participate in the LEED for Neighborhood Development program. The new rating system integrates the principles of smart growth and green building into a national standard for neighborhood design. 
"The future of green building is to think beyond just buildings, addressing important issues like density development, community infrastructure, resource availability, and encouraging a healthy lifestyle," said Rick Fedrizzi. 
"Just as other LEED systems have improved building efficiency and energy performance, LEED for neighborhoods will reward efficient use of land and the building of complete and walkable communities," says John Norquist, President and CEO of the Congress for the New Urbanism. 
For additional information about the program, visit www.usgbc.org/leed.
PermaCrete Website adds Architect Help
The PermaCrete Web site (www.permacrete.com) now has a special section for architects, designed to make it easier for them to find the information they need.
Divided into sections such as specifications, MSDS guides, tech sheets, surface properties, and strength properties, it also includes a comprehensive color guide.
A division of Quality Systems, Inc.,
PermaCrete is ICC approved for horizontal and vertical applications, and has a compressive strength of 6,000 psi.

Alphonso Jackson, secretary of the Department of Housing and Urban Development (HUD) met with representatives of the ICFA during his tour of the 2007 International Builders' Show held in Orlando, Florida, in February.
Reportedly, executive director Joseph Lyman and chairman Kent Stumpe discussed a potential partnership of HUD and the concrete housing industry.
Lyman says the ICFA's partnership with HUD is essential to advancing the use of ICFs.
"HUD was a key partner in developing the prescriptive method for ICFs and fighting for its acceptance in the model building code. Also, HUD's PATH program has helped the ICF industry penetrate additional housing markets through its promotion of ICF construction. We hope to build on these successes and achieve even greater results in the future," he said.