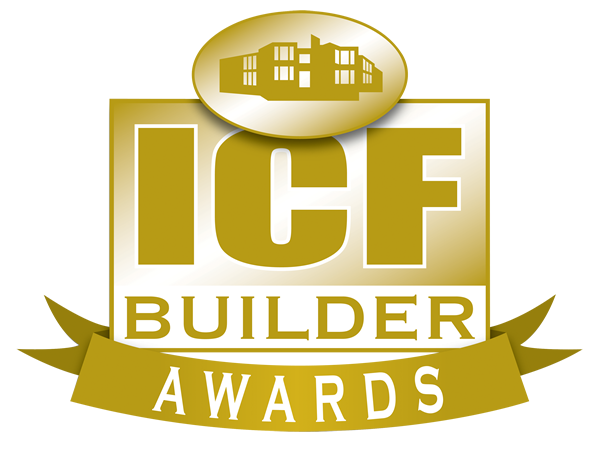 2012 Small Residential Winner
Located on a small lake in southern New Hampshire, this home shows that ICFs are perfect for dream homes of all sizes. The homesite was chosen to preserve the native landscape while maximizing the peaceful views and lakefront ambiance.
Inside, the rustic décor exudes warmth, beauty, and opulence. The great room features hand-milled wide plank flooring from local New Hampshire black oak, a 16-foot floor-to-ceiling fieldstone fireplace, and a grand wrought-iron staircase that leads to a top floor loft.
After living in the home, though, the owner notices what's missing: the utility bills. This ICF home has a 5+ Star Energy rating and a HERS Index of 41. And that's without the expense of geothermal, solar, or wind.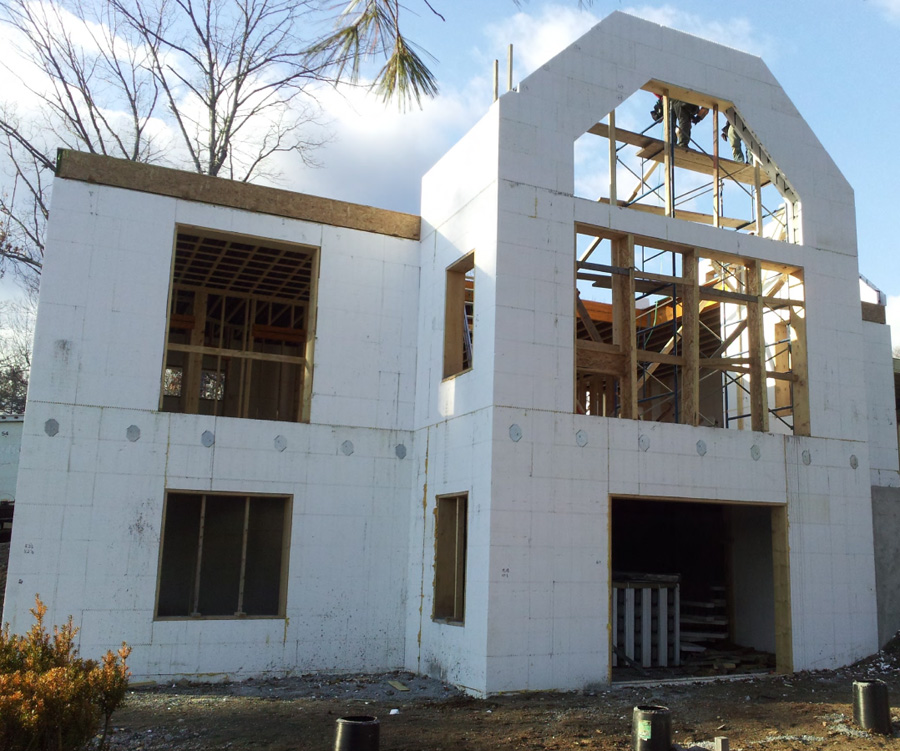 McGregor Chadwick, a principal at Northstar Contractors, the design/build firm that developed the property explains, "When we first started out, we planned on using solar or geothermal to supplement some of the fuel consumption. But after evaluating the efficiency of the ICF building envelope, the homeowners quickly realized that the return on investment wouldn't justify the expense. Therefore, for one-third the cost of the geothermal system we were able to install a 97% AFUE variable speed furnace and a 97% efficient, 34-gallon, commercial grade 100,000-BTU hot water heater."
To maximize the efficiency of the exterior walls, Chadwick selected the most energy efficient windows and doors within budget: triple-pane, low-E w/argon, approximately 40% more efficient than your standard double-pane window.
The lakefront building site had strict regulations to control erosion, and the floorplan was challenging, too. The 2,300 sq. ft. home has 16 corners and a few walls stretching to 19 feet.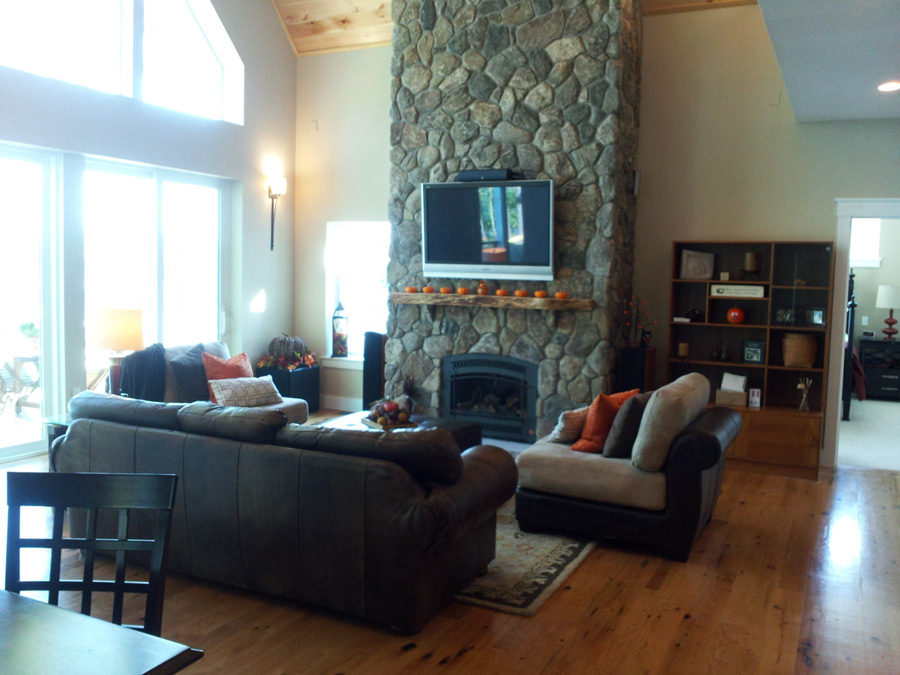 Fortunately, they were using a robust ICF system, BuildBlock. In fact, the system is so strong that the installation crew went ahead and installed the main floor (joists, beams and sheathing) before the walls were poured. "We were able to stand on the main floor, and gently walked around and pumped the foundation walls," Chadwick says. "We have used this method in the past for complicated foundations and wall layouts, and it works really well. You know that your floor is square and your layout true."
While builders in New England are notoriously resistant to change, homeowners are catching on. "We were able to capture the eye of Granite State Builder magazine, which caters to New Hampshire homebuilders and remodelers, and they ran a four-page feature article about ICFs and the energy efficiency of this home while we were in the construction phase," he says. A few months later, it was selected as one of seven homes showcased in the statewide Parade of Homes. "In the end we had approximately 80-100 people who are looking to build in the near future tour this home. Many were very interested in the ICFs. The prospective clients were able to meet and talk with the actual homeowners who shared their experiences with their decisions to go with ICF's."
He continues, "I truly believe that standing in one of our ICF homes, the workmanship and the ICF will sell itself."
Location: Sandown, NH
Type: Private Residence-Custom Home
Size: 2,300 sq. ft.
ICF Use: 4,344 sq. ft.
Cost: $650,000
Total Construction Time: 10 months
ICF Installation Time: 24 days
Developer: Undisclosed
General Contractor: Northstar Contractors, LLC
ICF Installer: Northstar Contractors, LLC
Architect: Northstar Contractors, LLC
Form Distributor: Northstar ICF
ICF System: Walls by BuildBlock Floors by BuildDeck
Design/Build project
HERS Rating of 41
One of 7 featured in NH Parade of Homes
Subject of 4-page feature article in Building Magazine
ICF Install in tough New England winter
16 corners and 19' wall heights
Strict building regulations on lakefront site
Like what you read?
Yearly Subscriptions Starting @ $30