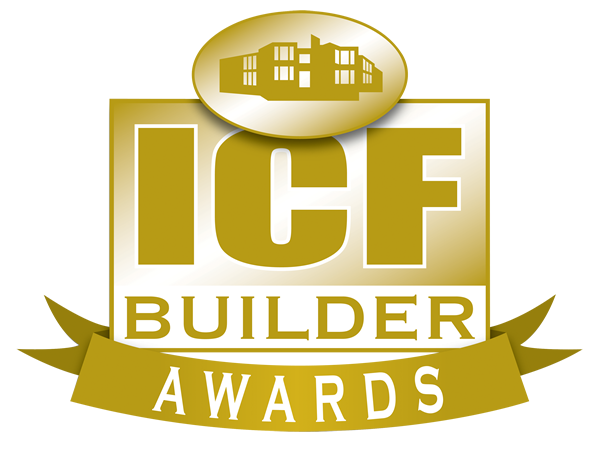 2011 Light Commercial
1st Runner-Up
Cascade Meadows is a science center and meeting space administered by a non-profit organization to teach youth about wetland environments.
The building is owned by those who know about the fragility of ecosystems, so it's only natural they wanted the center to be as environmentally friendly as possible. They used an earthship design, with ICF walls supporting the sloped, precast plank roof, which was then backfilled to street level. The front of the building features a unique roof slop which will channel runoff into a stunning waterfall and water feature near the
front entrance.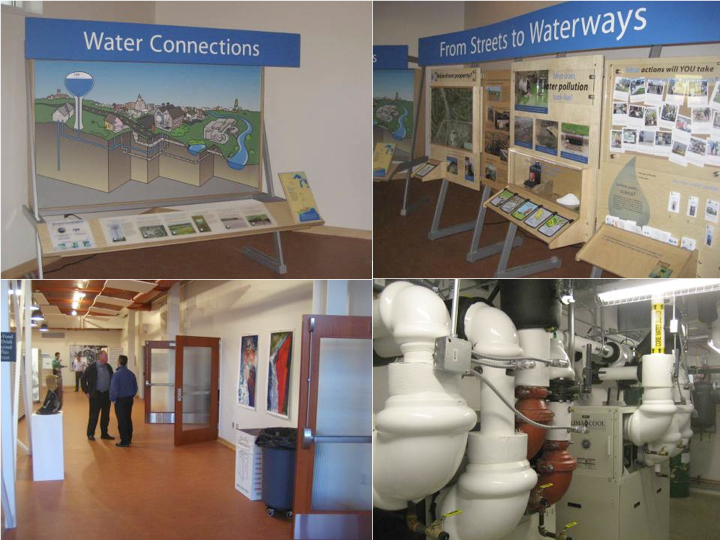 In addition to the iForm ICFs from Reward Wall, the building features a host of green technologies, including wind turbines, solar panels, vegetated roof, and self-tinting window glass that automatically adjusts to the intensity of the sun. Geothermal heating/cooling coils under the lake connect to in-floor tubing for maximum efficiency.
Cascade Meadows has brought the ICF industry significant positive press.
The U.S. Green Building Council gave the project its highest rating, Certified Platinum. The project has also been recognized by the Minnesota Aggregate and Ready-Mix Association and the ICFA as one of the best examples of sustainable concrete construction.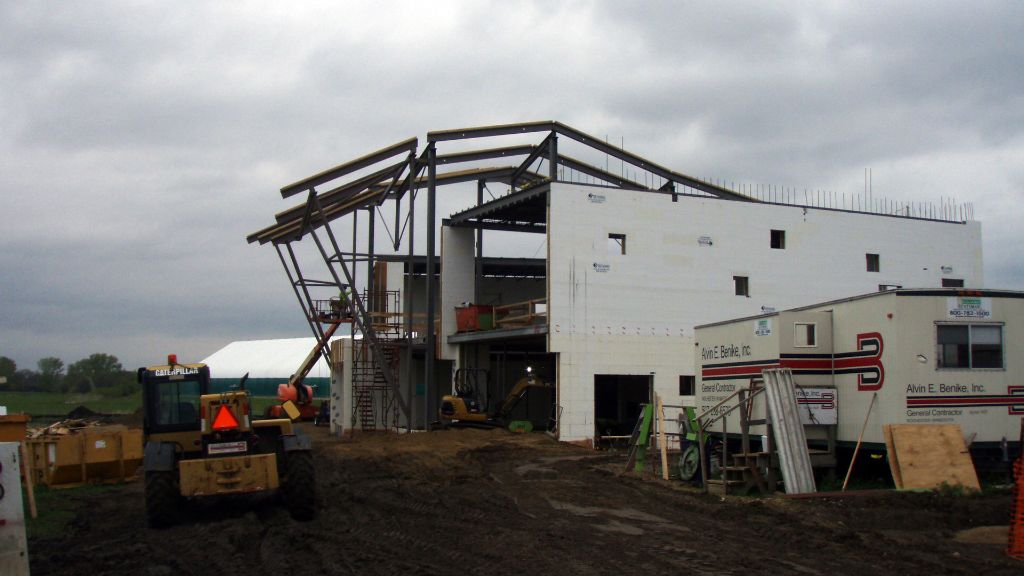 Project Statistics
---
Location: Rochester, Minn.
Type: Science Center and meeting Space
Size: 16,000 sq. ft. (floor)
ICF Use: 12,000 sq. ft. (all exterior walls) plus interior bearing walls
Cost: Undisclosed
Total Construction Time: 365 days
Construction Team
---
Owner: Cascade Meadows
General Contractor and ICF Installer: Benike Construction
ICF Distributor: Cemstone Products
Architect: LHB Corp.
ICF System: 13" iForm by Reward
Like what you read?
Yearly Subscriptions Starting @ $30