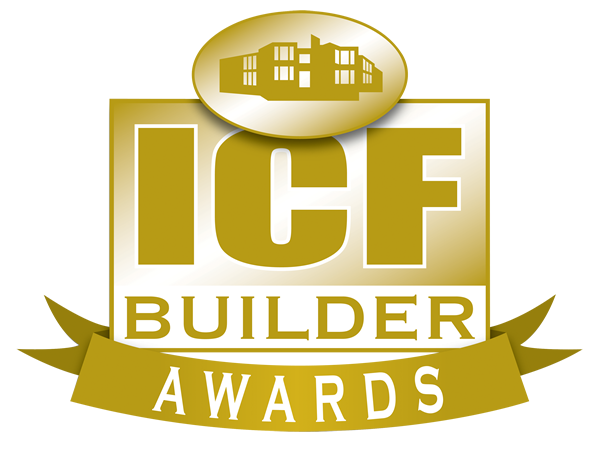 2011 Light Commercial
2nd Runner-Up
The Buckeye Valley Fire Station in Arizona is one of a new generation of ICF buildings, riding the leading edge of the green building wave that's engulfing the light commercial market.
At 18,000 sq. ft. the project uses ICFs for all exterior walls of the fire station proper (the attached engine garage is built with CMU). Several interior walls were also built with ICF to isolate potential noise sources.
Troy Gibson, marketing manager at Reward Walls, explains, "The use of ICFs allowed for a better thermal barrier and reduced the overall HVAC load requirements, as well as a better STC rating than a standard fire station. Virtually no outside noise is heard inside."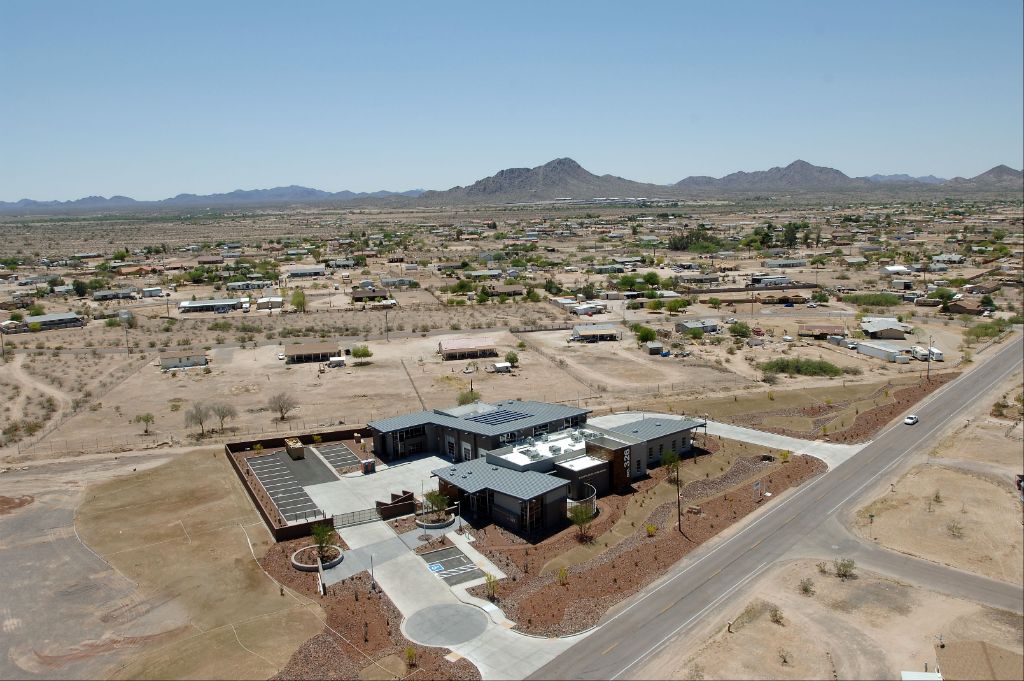 Thermal barriers are important in the Arizona desert. In order to maximize efficiency, the structure is capped with at R-54 roof made with Structurally Insulated Panels (SIPs). The building is heated and cooled by eight packaged rooftop heat pump units. In all, it performs 40.6% better than the current ASHRAE codes, which is 21% more efficient than the initial energy modeling suggested.
Virtually all construction waste was recycled. Whitney Bunn, the project manager at Core Construction who GC'ed the project reports, "We placed six separate containers onsite for cardboards, plastics, inert, metals, wood, general trash. These containers were clearly labeled in both English and Spanish to avoid confusion regarding where waste should be discarded. To manage this, we held a weekly meeting with the subcontractors on-site to review the construction waste management plan and the importance of their compliance. The project superintendent monitored waste in each receptacle and, as necessary, addressed issues with subcontractors."
The effort paid off with a LEED Gold Certification from the U.S. Green Building Council.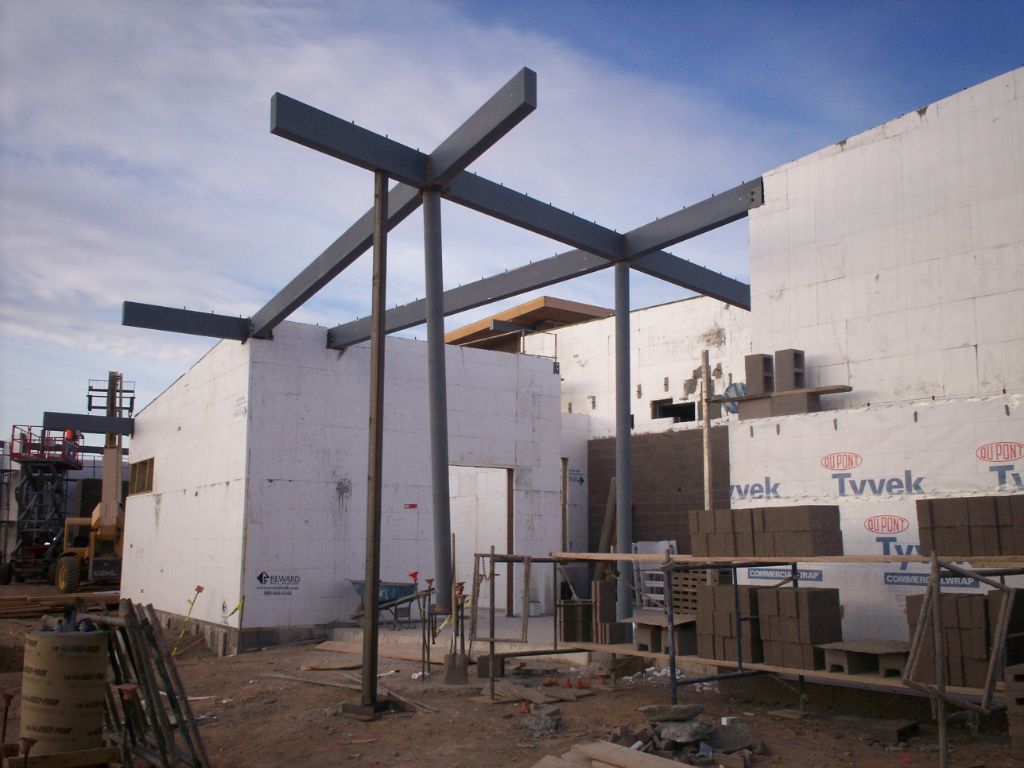 Perhaps even more impressive than efficiency with materials was Core's management efficiency. The building was completed $200,000 under budget and three weeks early!
The community celebrated its new fire station with a widely publicized open house. The building also has a "community room" that allows citizens to hold community events/meetings and provides them with an opportunity to learn about the "green" elements of the building.
Project Statistics
---
Location: Buckeye, Arizona
Type: Fire Station
Size: 18,000 sq. ft. (floor)
ICF Use: 10,600 sq. ft. (all exterior walls) plus 1,000 sq. ft. interior walls
Cost: $4 million
Total Construction: 142 days
ICF Start-to-Finish Time: 45 days
Construction Team
---
Owner: Buckeye Valley Fire District
General Contractor: Core Construction
ICF Installer: Sun Valley Masonry
Architect: Perlman Architects
ICF System: eForm by Reward
Like what you read?
Yearly Subscriptions Starting @ $30