"I know enough to be dangerous when it comes to standard framing," is a phrase you will hear from me often in a first-time build appointment. A general contractor of over 15 years, I am not shy to include this reason when discussing why I switched to the ICF method of building four years ago. When it comes to ICF construction, it is a faster, safer, more energy efficient, and relatively easier process. If you can read a tape measure and have ever played with building blocks as a child, you have some of the basic qualifications to building with ICF.
Already one of the very few 100%-woman-owned-and-operated new construction builders in my home state of Idaho, in 2016 I was searching for even more new and innovative practices to match my business' name. Passing by multiple booths at a trade show hoping for a spark of inspiration, a representative of an ICF manufacturer greeted me with, "What makes you innovative?" and it stopped me in my tracks.
Intrigued, that conversation introduced me to ICF construction, and upon learning more, I could not figure out why an increasing number of homes were not being built this way. Personally, it comes back to: "I know enough to be dangerous when it comes to standard framing," but this wasn't standard framing. So I jumped in head first and figured I would learn this non-standard method along the way. Now, nearly four years later and we only build utilizing the ICF system, and I often get the same question that I answered for myself: Why build with ICF?
The first box it checked for me was energy efficiency. The National Ready Mixed Concrete Association (NRMCA) estimates that an ICF constructed home will save the consumer 60-70% on utility costs. Not surprising, considering we've consistently received an R-value of R-52 equivalent through the HERS ratings on our completed homes. That's more than double the standard insulating value of R-21. The block by itself boasts an R-value of 22 (for the brand that I use the most often). You would have to build walls with 2×12's in order to obtain the same energy performance as an ICF built home. Plus, with ICF the insulation value is and will always be consistent through the whole wall. As a contractor that also does remodels, I have opened up walls in existing homes to find the batt insulation in a pile at the bottom, therefore providing no insulation in the upper part of the walls where heat rises. You won't have that problem with an ICF home as the concrete is not going to go anywhere.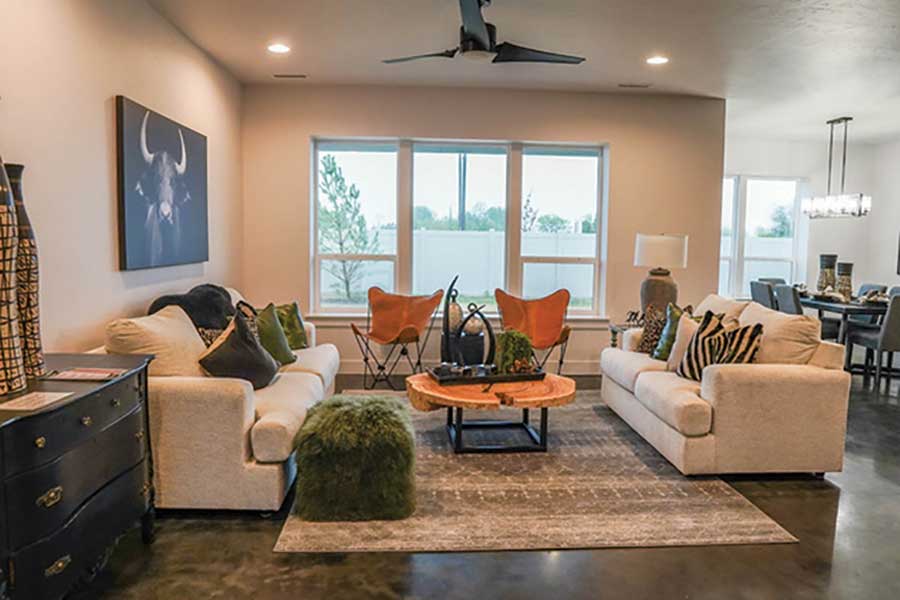 ICF and longevity are synonymous and a big factor in my decision process. A home is likely the largest purchase an individual will ever make, and I want to build a product that is going to last for my clients. As true "forever home," ICF combats the issues of tornado, hurricane, and fire that cause billions of dollars a year in devastating damage and destruction. 
I drove through Paradise, California with another ICF builder shortly after the wildfires and saw the eerie destruction, but also witnessed an ICF home that had survived, needing very minor repairs which included a new A/C unit. 
A worry of mine was, "how do I build a concrete house like this and maintain my signature style of creating a home? I didn't want to build large, cold residences with the ambiance of a bunker. I wanted cozy structures that lent themselves to traditional and modern styles. The worry was unfounded. Other than the larger-than-normal window sills, you couldn't tell my ICF home is any different than the neighbor's. 
Walking into one of my builds still had the comfort factor I designed. In fact, it is superior in comfort with draft-free, mold resistant, and sound attenuating walls. With each home, I build a strong oasis for a family. 
With all these benefits, I initially wondered to myself "how much extra is this going to cost?" My experience has been that it is the same cost, if not a little cheaper in price per square foot build expense for my market. The ICF takes place of/or eliminates steps and materials necessary in traditional framing. 
• Exterior insulation: already included in the block at ~R-22 (some brands differ). 
• House wrap and exterior sheathing: unnecessary as the block serves this function. 
• All exterior wall framing lumber (not including roof), no longer needed. 
• About 15% less drywall waste. 
You can even use a smaller HVAC unit for the same square footage home which is a major savings. Plus, if you're looking at building multi-family it takes place of additional materials needed for party-walls.
The most important resource that factored into my adjustment and one I have to ration heavily in my everyday: time.
 Just recently I discovered first-hand how much time ICF construction can save. My business partner in our drafting company, Ariel, and I decided we wanted to stack two upcoming homes ourselves. We wanted the hands-on knowledge to be able to design for ICF and to see what innovations to our drafting process would save us time and money. Would moving a wall a foot in one direction mean a more economic use of block? Perhaps switching out a window size would mean easier installation, saving labor costs. The biggest savings we found felt to be time. The two of us women stacked and poured a 2,000-sq.-ft. home with a 600-sq.-ft. garage in 36 hours. From the moment we laid the first block, to setting up our alignment system of choice, to vibrating the last piece of rebar on pour day, we accomplished it in less than a single work week—all on our first, and admittedly inexperienced, installation.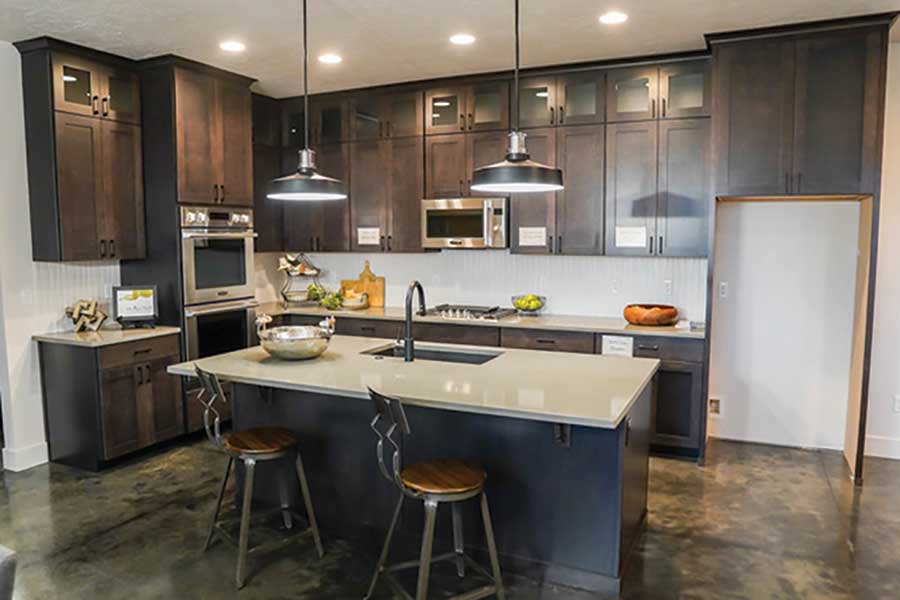 I have struggled to succinctly answer the question "Why build with ICF" to clients in the past, and sometimes still do. There are so many benefits and I could delve deeply into each one, whether it's the resilient nature of the build, the ease and flexibility of the process, or the cost savings both in the short and long-run. It seems to me, time and time again, that any aspect that is important to a builder or client alike has a benefit from building ICF. Maybe my best response going forward to "Why build with ICF?" should instead be: "Why not with ICF?"
Heather Hering is owner of Innovative Custom Homes LLC, which is based in Boise, Idaho and specializes in the design and construction of ICF homes. She can be reached through the company website www.buildwithicf.com.