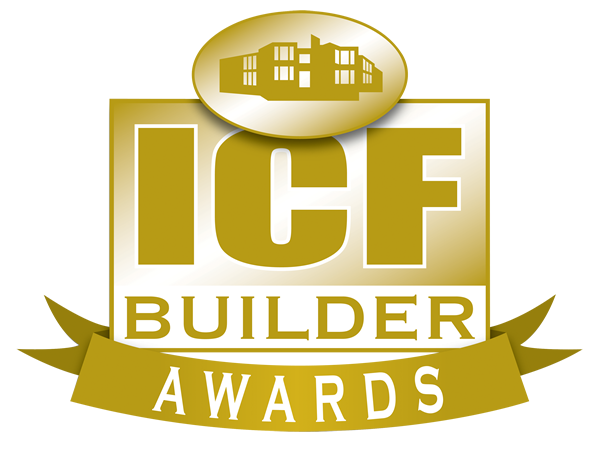 2020 Heavy Commercial
1st Runner-Up
Not long ago, zero-energy construction was thought to be unattainable in a cost-effective manner. That changed when Richardsville Elementary was built. Located in Bowling Green, Ky., and completed in time for the 2010-2011 school year, it was the nation's first net-zero energy (NZE) school. 
Designed by Sherman Carter Barnhart Architects (SCB) and built with Nudura ICFs, it changed what was thought possible. Richardsville—with 77,000 sq. ft. of conditioned space—was at least ten times larger than the average NZE structure at the time, and was built at a cost comparable to any other new school project. In fact, it generates more electricity than it uses, and receives annual energy rebates in excess of $30,000.
Now the same team that built Richardsville Elementary has created something even more remarkable.
Like Richardsville, Jennings Creek Elementary was commissioned by Warren County Public Schools, designed by SCB, and used Nudura ICFs as the exterior wall system. 
Kenny Stanfield, lead architect at SCB says, "To achieve zero energy, all aspects of the design had to focus on energy reduction strategies. An ICF building envelope provided not only superior insulation, but also an unmatched thermal mass. The final design solution was compact in both height and volume, and featured a 'clerestory spine' to bring natural daylight into the interior great hall and media center."
 For this project, Alliance Corporation served as general contractor, and Shawn Jones Masonry did the ICF installation. As might be expected, it was a fairly complex project, with numerous tall walls, dozens of embed plates, and a sweeping radius punctuated with a series of windows. 
The ICF walls and masonry veneer were bid as a single package, which ensured consistent quality and a pro-active approach to solving the complex details for both the curved walls and the stonework on much of the façade. An arcade of stone arches over the ICF structure leading to the main entry required an elevated level of precision. 
In total, the 88,500-sq.-ft. school used 52,800 sq. ft. of insulated formwork. Geothermal heat pumps make major efficiency improvements to the HVAC and water heating systems. The site design, careful engineering, and ICF walls led to a 75% reduction in energy costs. The remainder is generated onsite with a 327 kw solar array.
The school opened in August 2018 and achieved third-party-verified net zero energy status in its first year of operation. 
Stanfield explains, "We're in climate zone four, and the average school would use an (Energy Use Intensity) of 73…(but) we've gotten it down to 15.5, which we never thought would be possible." That's even more efficient than Richardsville. While the projected annual energy cost for an equivalent school is $195,000, Jennings Creek had an energy bill of $51,000, which was then "zeroed-out" by the solar array, which generated more energy than the school required, selling the excess back to local utility. 
This means the school is saving nearly $200,000 per year in energy costs. The anticipated energy savings (calculated at today's rates) over the 20-year life of the solar panels is $3.6 million.
Interestingly, these savings did not require any additional upfront cost. The maximum budget allowed by the State of Kentucky at the time of construction was $221 per square foot. Including the solar array, Jennings Creek Elementary cost was $205 per sq. ft.
Even in a town that now has more than a dozen ICF schools, Jennings Creek Elementary is turning heads. It's the most efficient school in the state.
Jennifer Cash, the project manager at Jennings Creek, made a presentation at the recent Kentucky School Boards Association conference with Christopher C. McIntyre, the Warren County School Board CFO sharing ideas about design and efficiency that can help schools save hundreds of thousands in energy costs.
 In 2017 the National Ready Mixed Concrete Association (NRMCA) hosted a school superintendent roundtable in Bowling Green, which included a tour of Jennings Creek Elementary. Jennings Creek has also been the featured school in a number of ads and short videos produced by NRMCA's Build With Strength throughout social media and on YouTube. 
Project Statistics 
---
Location: Bowling Green, Kentucky
Type: Public Elementary School
Size: 88,500 sq. ft. (floor)
ICF Use: 52,800 sq. ft. 
Cost: $18 million
Total Construction: 68 weeks
ICF Installation Time: 85 days
Construction Team 
---
Owner: Warren County School District
General Contractor: Alliance Corporation
ICF Installer: Shawn Jones Masonry
Form Distributor: Holdfast Technologies
Architect: Sherman Carter Barnhart Architects
Engineer: CMTA Inc.
ICF System: Nudura
Fast Facts 
---
75% reduction in energy costs
Solar Array Makes School Zero-energy Verified
Designed to 21st Century Education Standards
Like what you read?
Yearly Subscriptions Starting @ $30