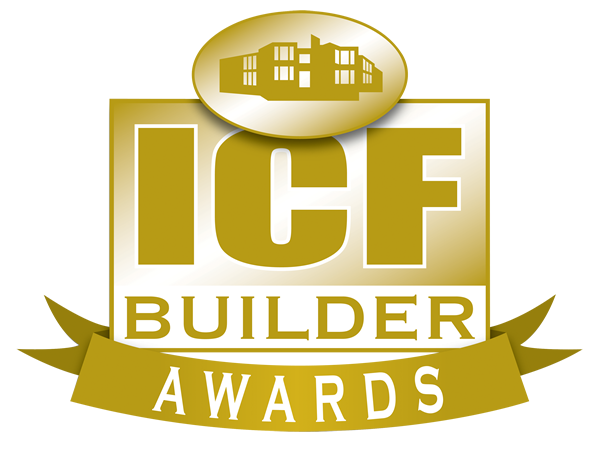 2013 MultiFamily 2nd Runner-Up
Estérel Resort is a luxury 4-star destination located in the Laurentide mountains about an hour northeast of Montreal, Quebec. Situated on a narrow peninsula between three lakes, and surrounded by nature, the property is rapidly gaining a reputation as the ideal setting for romantic getaways, weddings, conferences and corporate events.
Formally named Esterel Suites, Spa and Lake, it actually consists of two hotels. The 95-room Evolution is a completely transformed version of a historic waterfront lodge originally built in the 1950s. Perhaps "rebuilt" would be a more accurate term, since only a stone wall, a hardwood floor and a few structural elements survived the extreme makeover. "With today's environmental standards, it would be impossible to construct a building so close to the water. " explains François Dallaire, one of the three partners in the redevelopment effort. The rooms are so close to the water, in fact, that guests have reportedly felt seasick. This portion was completed in late 2010.
The second hotel, Emotion, is all new construction, as is the spa facility and attached restaurants. Both buildings are built entirely with ICF, and the 105 condominium suites, listed at between $220,000 and $390,000, sold out the weekend of the launch. Dallaire says developers are pressing ahead with the second phase, which includes more rooms and a convention center capable of accommodating up to 420 people.
The property's greatest attributes—waterfront site and remote location—were challenges during the construction process.
The GC was already familiar with ICF, and turned to René Pilon of Rehan Construction, whom he had worked with successfully before on other ICF projects to do the install. On Pilon's recommendation, they used Fox Blocks.
Installers faced an enormous task. The 4-story hotel used 58,480 sq. ft. of forms, with literally hundreds of window and door openings. In the spa and dining areas, tall walls were balanced on narrow columns. Standards were exacting, and the luxurious finishes throughout meant tolerances had to be met.
He recalls, "It was a very tight schedule and we had to build it during a very harsh winter. Fortunately, we had all the necessary tools to exceed expectations." He reports that ICFs proved faster than traditional construction methods and saved the owner $350,000—about 3% of the $15 million budget.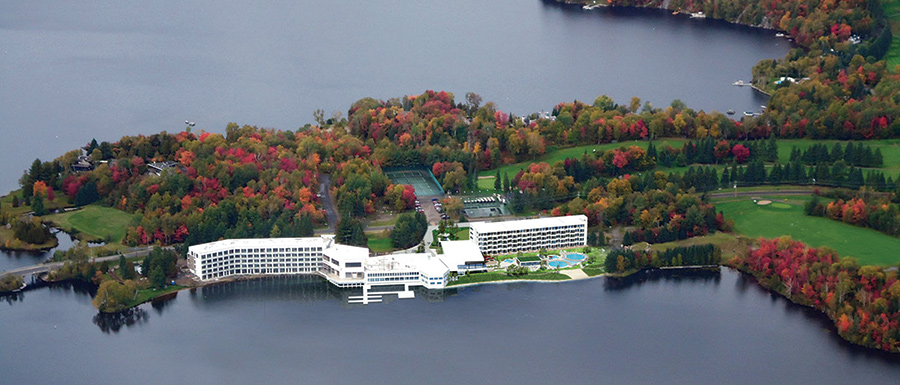 While the project may not be as visible as many other Builder Award winners, it has garnered significant praise. Pilon reports that he escorted several interested customers on a jobsite tour, and press coverage includes two articles in La Presse, Montreal's newspaper of record. It has also been featured in several other publications and many tourism websites.
Perhaps most tellingly, the Hotel Esterel Emotion has already been voted best hotel in Québec. It won the gold medal in 2012 Grands Prix du Tourisme Québécois, a feat it repeated in 2014.
Location: Esterel, Quebec
Type: 4-Story Hotel
Size: 126,375 sq. ft. (floor)
ICF Use: 58,480 sq. ft. (all exterior walls)
Cost: $15 million
Total Construction: 250 days
ICF Start-to-Finish Time: 120 days
Developer: RevPAR
General Contractor: Consortium Richer Laurence
ICF Installer: Rehan Construction
Architect: DCYSA
Engineer: Groupe CPE
ICF System: Fox Blocks
Lakefront site with limited access
Hundreds of window and door openings
Tall walls balanced on narrow columns
Luxurious finishes throughout
Like what you read?
Yearly Subscriptions Starting @ $30