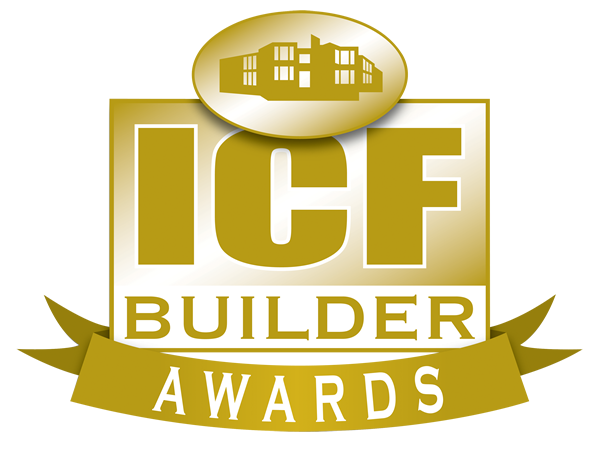 2012 Unlimited Residential Runner-Up
Silverleaf House, is one of the most stunning examples of Spanish Colonial architecture in a state known for outstanding examples of this style. ICFs accommodated the design far better than most systems. It was perfect for building long thick walls, with deep recesses at window and door openings. The rigid foam was the perfect substrate for a cement stucco finish, while the concrete core at the center of the wall easily supported the heavy tile roof. Additionally, ICFs could accommodate the balconies, columned colonnades and arched arcades this home has in abundance.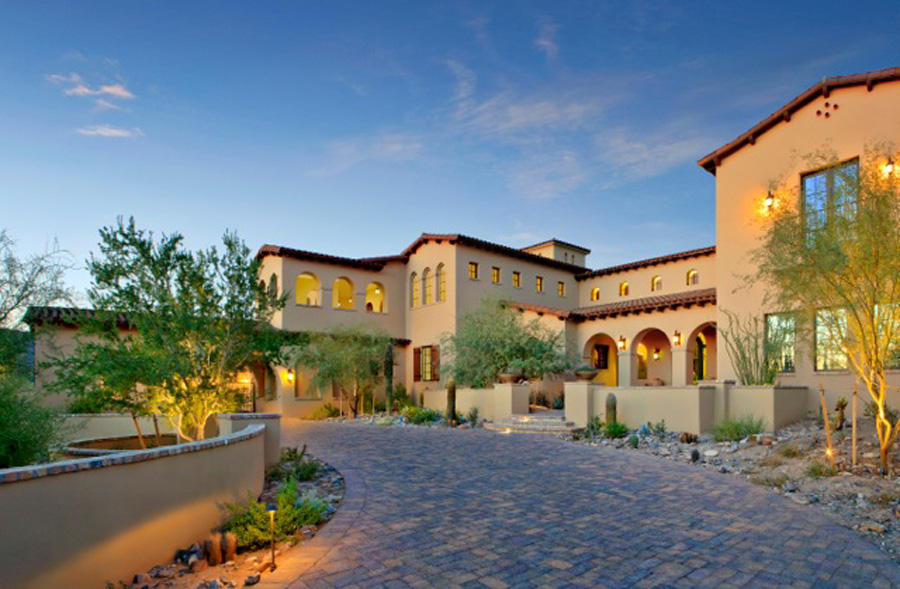 Surprisingly though, this isn't why the homeowner chose ICF. He states, "My wife used to tease me during the construction process because I would repeatedly go up to a wall and hit it with the palm of my hand and comment 'I just love that solid sound.' The thick walls give a sense of durability even to the casual observer. When I took into consideration the superior sound and thermal benefits, there was no question that ICF would offset any incremental cost or time of construction. The advantages of this system were the key differentiating factor between [the winning] builder's proposal and the others that were proposing conventional frame construction. Now the home is finished, it has only confirmed we made the right decision."
Built in an exclusive gated community in the hills surrounding Scottsdale, Arizona, the massive 11,700 sq. ft. home could have been extremely expensive to heat and cool. Temperatures in the area range from 120 degrees in the summer to well below freezing in the winter. ICF was ideal for accommodating such fluctuations.
The builder, Joe Hendricks of Hendricks Construction, acted as general contractor and self-performed the ICF install. And it was a massive undertaking. Already familiar with the Arxx brand, it was selected as the block of choice for all 11,000 sq. ft. of exterior wall. Dozens of corners and varying wall heights also presented challenges. Walls rose to 26 feet—in some cases without intervening floors—and they were penetrated by more than 30 arched openings. Many of these contained a tapered, chamfered or flared edge, and were up to 12 feet in diameter. Hendricks solved this daunting task by getting a local metal shop to fabricate the custom arches, then built the rest of the bucks onsite.
In order to meet aggressive deadlines, Hendricks had his interior framing crews working at the same time the exterior ICF walls went up. Site access was extremely limited, as little as five feet in some places, so a tower crane was used to distribute construction material to the different trades.
Throughout the entire build, earth-friendly construction practices were paramount. Of the 2.5 acre site, only one acre was allowed to be disturbed. The remainder has been set aside as a wildlife corridor. Within that one acre, crews carefully transplanted all of the major plantlife before any earthwork began. The displaced plants, including palo verde, ironwood, saguaro, ocotillo, and barrel cactus, were cared for at an onsite nursery until they were replanted as part of the final landscaping.
The exterior finish incorporates 15,000 bricks recycled from turn-of-the-last-century manufacturing facilities.
The final product is breathtaking. Hendricks turned it over to the proud owners only 18 months after the footings went in. He says, "It's been a privilege to be involved with this home. This residence will be here long after wood-framed homes have reached their life expectancy. In an area of extreme weather and temperature, and at a time of dramatically rising energy prices, this home will more than payback its owner in longevity, comfort and security, not to mention pride of ownership."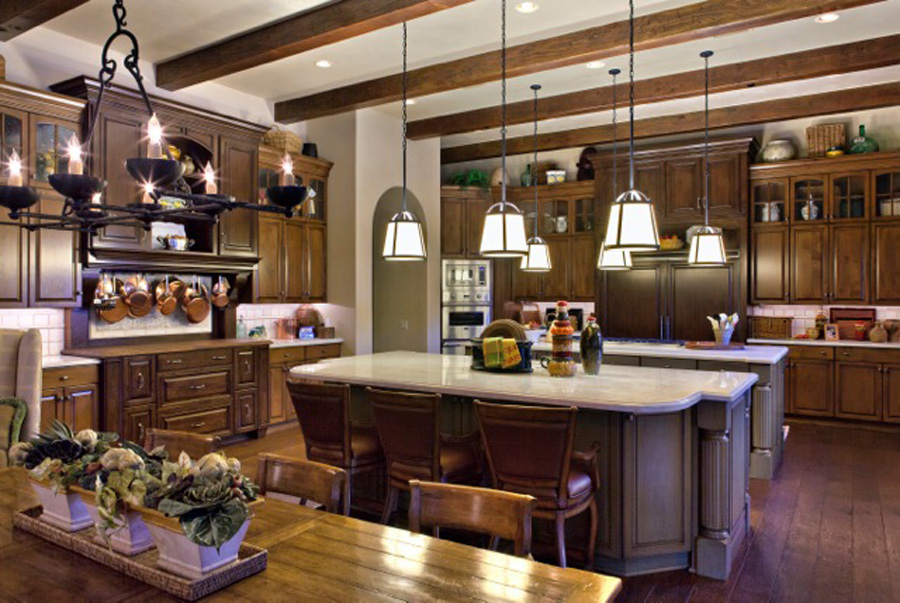 Location: Scottsdale, Ariz.
Type: Private Residence-Net Zero Energy Home
Size: 11,700 sq. ft.
ICF Use: 11,000 sq. ft. (All exterior walls)
Cost: $3.2 Million
Total Construction: 585 Days
ICF Start-to-Finish Time: 38 Days
Owner: Undisclosed
ICF Installer/General Contractor: Hendricks Construction, LLC
Distributor: Southwest Wall Systems
Architect: Rains Design
Engineer: Sinclair Engineering
ICF System: Arxx
ICFs chosen for strength, efficiency, and match to architectural style
Sustainable construction practices
All displaced plants saved and transplanted in
final landscaping
Exterior finish uses 15,000 recycled century-old bricks
Dozens of corners, multiple wall heights
Wall heights to 26 feet without intervening floors
30+ arches, many of which are tapered, chamfered, or flared
Like what you read?
Yearly Subscriptions Starting @ $30