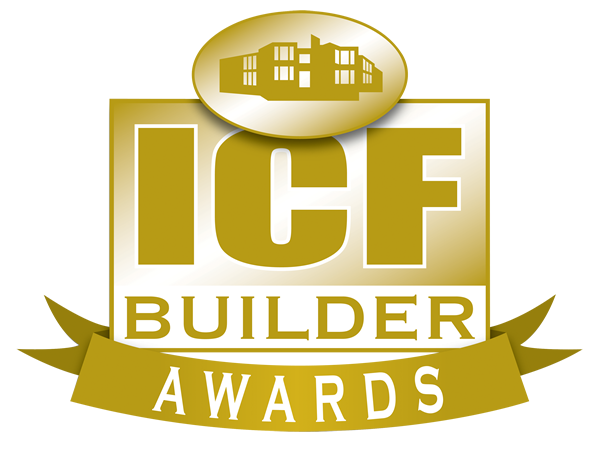 2011 Heavy Commercial
1st Runner-Up
The Phoenix Archdiocese has become a major influence in the ICF industry; they've built no fewer than 10 major ICF projects in the area, with at least eight more on the drawing board.
Seton Catholic High School is one of the most ambitious to date. Rod Fetters of ICF Specialist, LLC, did the formwork. "This was an extremely intricate build," he says. "In addition to all the exterior walls, 80% of the interior walls were ICF as well, on all three levels. This created an intense network of T-walls and other intersecting elements. Wall heights were 15 feet per floor."
Fetters faced tight deadlines, as Redden Construction, the general contractor, had committed to an ambitious schedule. In the end, the crew from ICF Specialist erected 117,000 sq. ft of ICF walls in 135 days. Thomas Johns, the project manager for Redden Construction, turned the building over to its new owners 412 days after breaking ground.
Fetters reports, "The rigorous timelines for the completed project were maintained using two pump trucks at a time. The Giraffe Tall-Wall Bracing system allowed us to pour 15-foot lifts."  He also credits Hambro floors joists, which were used to support the concrete floors and ceiling. "We could pour the floors with no additional supports or shoring, which allowed for instant access of other trades as soon as they were placed."
Seton Catholic pioneered several new products as well. It was the first large-scale use of BuildBlock's knockdown form, BuildLock. Fetters says, "These forms were instrumental in construction of deep basement walls and heavy vertical rebar schedule. They stood up to the extreme head pressures we sometimes generated with zero blowouts.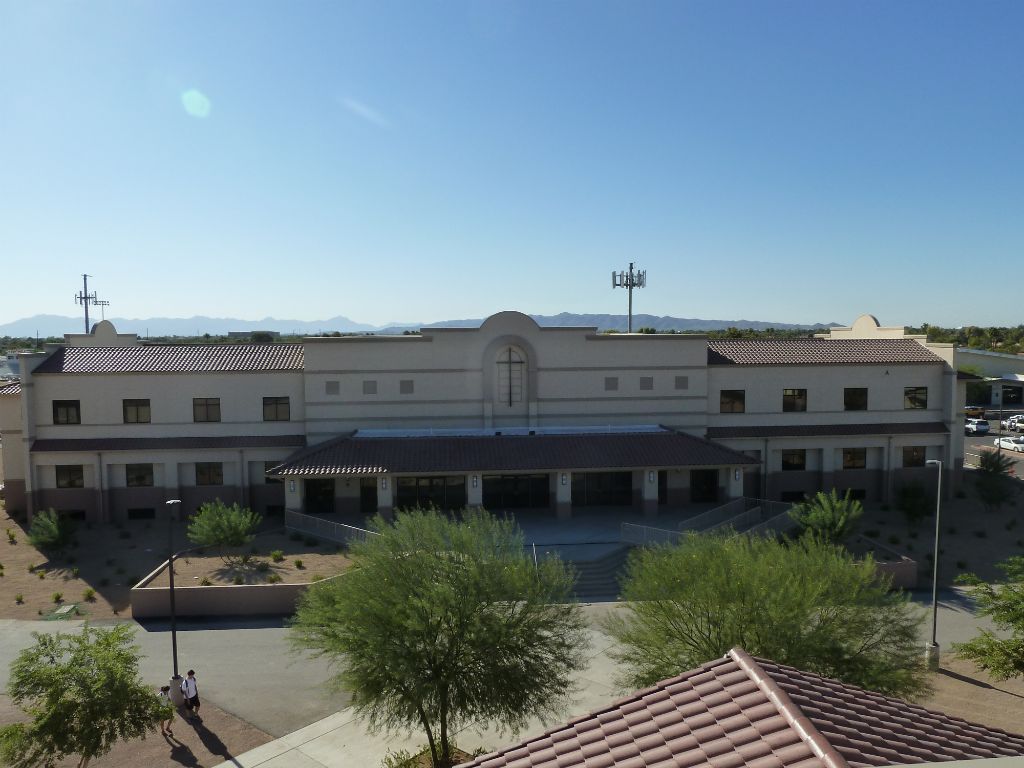 The project avoided nearly all horizontal rebar by using a fibrous concrete additive. Lintel steel was the exception. "The use of fiber mesh concrete proved to be a great advantage when it came to the speed of stacking ICF," says Fetters. "We estimate the overall time savings for this factor alone to be approximately three weeks."
Seton Catholic High School is truly a milestone ICF project. The ICF rooftop arches and parapets, radius walls and arched entryways, and the maze of interior walls all stand straight, level and plumb. It set new standards for sustainability—it would likely be certified LEED-Gold—and proved the suitability of several new products. It's no wonder that Fetter says, "this project will go a long way to inspiring other churches and businesses in the Southwest to use ICF technology."
Project Statistics
---
Location: Chandler, Ariz.
Type: Educational
Size: 60,200 sq. ft. (floor)
ICF Use: 76,115 sq. ft. (all exterior walls) plus 40,500 sq. ft. of interior ICF walls and 2,000 sq. ft. landscaping
Cost: $6.8 Million
Total Construction: 412 days
ICF Start-to-Finish Time: 135 days
Construction Team
---
Owner: Phoenix Catholic Archdiocese
General Contractor: Redden Construction
ICF Installer: ICF Specialist, LLC
ICF Distributor: BuildBlock Direct
Architect: HDA Architects
Engineer: PK Associates
ICF System: BuildBlock
Fast Facts
---
Owner has built 11 large-scale ICF structures, with nine more on the drawing board.
Tight construction timeline to meet school calendar
80% of interior walls are ICF, creating intense network of T-intersections
Three stories (one underground), all have 15-foot ceilings
28" square columns of ICF support heavy roof loads
Rooftop arches and parapets formed with ICF
Used fiber admixture to eliminate all horizontal rebar (except lintels)
Hambro floors allowed instant access by trades beneath new concrete floors
Featured in local newspapers and church magazines
Like what you read?
Yearly Subscriptions Starting @ $30