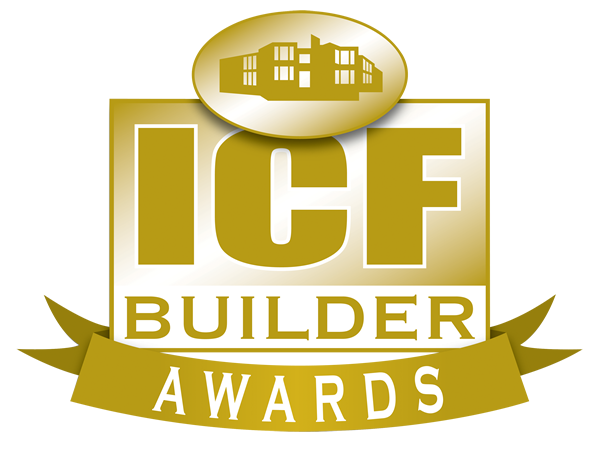 2009 Large Residential
2nd Runner-Up
Like the other winners in this category, this French Country Style home was built as a "spec home." The first challenge was converting the plans to fit ICF walls. The second was the actual construction, with an octagonal turret, 30-plus windows, and multiple corners to deal with.
Using an experienced ICF contractor ensured there were no significant delays or problems. Completed exactly one year ago, the home has been featured in two regional home shows and in an array of promotional literature. All of the advertisements prominently mention the fact that the home is made from ICFs, and list the benefits of this type of construction.
The general contractor reports that this home has led to several other projects for construction team, while the developer states that, despite the nearly 6,000 sq. ft. of floor space, the electric bill averages just $180 per month. 
Project Statistics
---
Location: Huntsville, Ala
Type: Private Residence
Size: 5,800 sq. ft. (floor)
ICF Use: 7,000 sq. ft.
Cost: $965,000
Total Construction: 11 months
ICF Start-to-Finish Time: 4 weeks
Construction Team
---
Owner: Imagine, Inc.
Architect: Larry E. Belk Designs
General Contractor: Stonecraft Construction
ICF Installer: Stonecraft Construction
ICF Distributor: Stonecraft Construction
ICF System: BuildBlock
Like what you read?
Yearly Subscriptions Starting @ $30