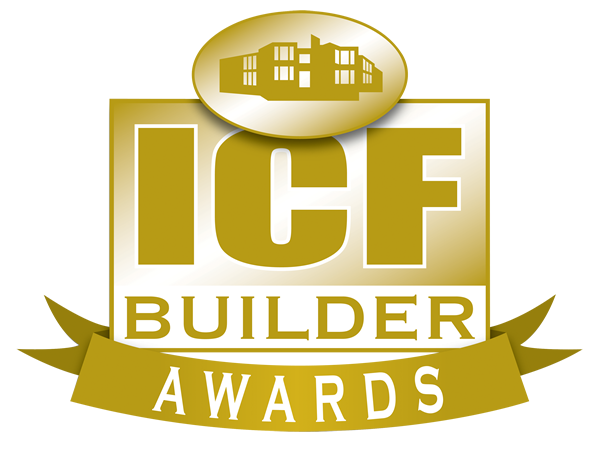 2009 Unlimited Residential
Winner
This sprawling 18,000 sq. ft. home scored high in virtually every category. Designed to look and feel like an Italian Villa, it has dozens of windows, a number of arched openings, and too many corners to count, many of which are at odd angles.
An integrated pool and retaining wall at the back of the home provided an additional challenge, as did the multiple radius walls reaching heights of 27 feet.
Fortunately, the general contractor was extremely experienced, with 75 other ICF homes under his belt at the time this project began. 
Energy costs were a major consideration for a home of this size. Spray foam, ICFs, and high efficiency windows and HVAC ensure these expenses will be minimized. Hurricane force winds were also a concern, as it sits only a few miles inland.
The home was completed in about 14 months, and within 2% of budget. 
Project Statistics
---
Location: Florence, SC
Type: Private Residence
Size: 17,880 sq. ft. (footprint)
ICF Use: 20,000 sq. ft. (exterior walls)
Cost: $3 million plus
Total Construction: 425 days
ICF Start-to-Finish Time: 45 days
Construction Team
---
Owner: Private
Architect: Robert Lowrey, AIA
General Contractor: Carrell Homes
ICF Installer: ICF Builders
ICF Distributor: CK Supply
ICF System: Amvic
Like what you read?
Yearly Subscriptions Starting @ $30