Logix Insulated Concrete Forms has begun manufacturing at a facility located in McFarland, California. The plant adds significant new capacity to an ICF company that is already one of the top producers in the industry.
"We recognize the growing acceptance and increased demand… in California and the Southwest," says Lyle Hamilton, VP Sales and Marketing for Logix Western Division. "We are very excited about the long term opportunities in this region."
In related news, Logix has rolled out several significant new products, including an entire "knockdown" panel system to complement their existing lineup of fixed-web forms. (See story on page 34.)
Two years ago the company re-engineered their 90-degree corner, and is now making similar improvements to their 45-degree corner form. 
"Feedback from the field is that the Logix 90-degree corner is virtually bulletproof," says Francis Roma, Logix Technical Manager. "We have now added a similar diagonal corner web to the 45-degree corner and expect similar performance.
"These improvements are an indication of our commitment to making ICF construction easier and more profitable for the builder, continues Roma.

Arxx Corp. has purchased ECO-Block, LLC, a Dallas, Texas-based brand of insulating concrete forms.
The move comes just months after their purchase of Albuquerque-based American PolySteel, and tall-wall bracing manufacturer Uniscaffold, LLC.
Financing these acquisitions is a group of venture capitalists, which began their entry in the ICF market in 2007 by providing start-up capital for Apex Block, a cement-EPS "composite" ICF. They purchased Arxx in December of last year, and have made a string of acquisitions since then.
Robert Coveney, vice president of sales and marketing at Arxx, said earlier this summer, "We're open to more acquisitions if the right opportunities present themselves." 
The move adds a knock-down form to Arxx Corp's line-up, and also gives the company access to ECO-Block's extensive distribution network. 
Frank O'Dea, President and CEO of Arxx Corp., says, "ECO-Block's strong products, market expertise and geographic presence in the commercial space will immediately benefit Arxx by extending our portfolio… as well as our capabilities to address the needs of the commercial market."
Joe Bob Lake, President of ECO-Block, says, "We consider Arxx to be the leader in green building envelope systems and wanted to align ourselves with a company that shared our values and our vision of providing innovative, high-performance building solutions."

Fox Blocks, a division of Omaha-based Airlite Plastics, has now gained code approval from the City of New York. 
The announcement comes on the heels of a string of other code approvals from the Midwestern ICF manufacturer; it has now been certified by every major code body in the United States, including the ICC, Florida state, Wisconsin state, Miami-Dade, City of Los Angeles, and now City of New York. The reference report for the New York approval is MEA 201-08-M. To view this report, or the certificates for any of the other codes, visit the "Technical Data" section of the Fox Blocks website. 
"These code approvals indicate not only that we have an outstanding product, but also that we are committed to opening doors for ICF builders and architects nationwide."
Jackson notes that the company has also applied for Canadian building code approval through the CCMC and expects to receive a certificate from that organization within a few months. 
The National Ready Mixed Concrete Association has completed a two-year research project on the performance of fly-ash concrete.
Specifically, the goal of the project was to determine how to increase the percentage of fly ash in the mix (replacing Portland cement) without negatively affecting the performance of the finished concrete. 
"Use of recycled materials, such as fly ash, in the production of concrete is just one of the many ways that the concrete industry can continue to be more sustainable," said RMC Research & Education Foundation Chairman George Gregory. 
The primary findings of the report include:
High-Volume Fly Ash (HVFA) Concrete creates higher temperatures during curing, which results in a stronger early-age concrete. Field cured cylinders underestimated the in-place strengths. Instead, they recommend using time scales to estimate the strength of HVFA concretes.
The complete report can be downloaded from NRMCA's website.
New Home Construction Continues to Decline
Construction of new homes in the United States has fallen to the lowest level in 17 years, and shows no signs of improving in the next three quarters. Government data shows the nation to be in the worst housing slump in decades.
New home starts for August had not been finalized, but were expected to come in at an annual rate of 950,000 units. That would be the lowest level since March 1991.
Permits for future groundbreaking, which give a clue to construction plans, are also at their lowest level in more than 17 years.
"Competition from foreclosures should keep builders from increasing construction," said Lehman Brothers in their Housing Monitor. "We expect housing starts to bottom in the beginning of next year. This will continue to reduce inventory, bringing supply back to normal by the end of next year."
The housing crisis has become a topic of national concern, as the excessive rate of foreclosures has pushed nearly half a dozen major financial institutions to the brink of bankruptcy and sent shock waves through the stock market.
"Until we stem the housing correction, until the biggest part of that is behind us and we have more stability in housing prices, we're going to continue to have turmoil in financial markets," U.S. Treasury Secretary Henry Paulson told reporters at the White House. "I believe that there is a reasonable chance that the biggest part of that housing correction can be behind us in a number of months," Paulson said, adding, "I'm not saying two or three months, but in months as opposed to years."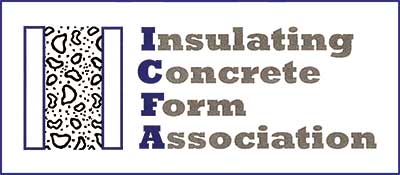 ICFA Show Targets Local Builders
The Annual ICFA Expo, which runs from September 29 to October 1 in Portland Ore., was significantly different from past shows.
The first show planned by executive director Steve Heller, it was designed to emphasize the market acceptance and bright future of the ICF industry. It was also the first show to cater to ICF contractors, with a significant number of educational tracks, certification courses, and live demos available. Heller promoted the show in the local press as well, hoping to attract area contractors who are interested in learning about ICF construction. 
Quad-Lock Building Systems has partnered with the Centre for Advancement of Green Roof Technology (CAGRT), a British Columbia research institute, to study the performance of various green roof structures. 
Among the data collected with be:
the amount and quality of stormwater runoff, thermal performance and energy cost savings, and plant growth and maintenance requirements.
The test structures will be built using Quad-Lock ICFs and Quad-Deck. They are the first concrete test structures at the center.
Wendy Davidoff, marketing director at Quad-Lock states, "The Quad-Deck ICF floor and roof forming system can be used to construct the ideal roof substrate for green roofs, combining long span capacity, high loading capacity, and insulation."
According to Maureen Connelly, director of faculty at CAGRT, "Rooftops are the untapped real estate opportunity of the 21st century. Green roofs provide tremendous benefits to the building owner, the local community, and the global community".
For more information on Quad-Lock and its products visit www.quadlock.com. For more information on BCIT Green Roof and Living Wall Research and Education Programs visit greenroof.bcit.ca.
Greenblock Worldwide Corp. has revised their logo to emphasize the sustainability and history of their trademark insulated concrete form.
"Greenblock has always been a great name for our company, considering the industry that we're in," said Steve
Reiter, vice president of marketing for Greenblock. "Our goal for the new logo was two-fold; we wanted a more modern look that further emphasized our ongoing commitment to green, sustainable construction, and we wanted to bring attention to the fact that Greenblock has been in the ICF business for over forty years," continued Reiter.
Greenblock originated in Europe in 1967 as Argisol, perhaps the first ICF system to ever hit the market. The original design, created by a Swiss engineer, set the standard for the ICF industry with a design that combined two foam panels with ties and a furring strip. Converted to Imperial measurements in the 1980s for the U.S. market, it has undergone a few changes since then to become a versatile, tough, and easy to use system. 
Today Greenblock markets a complete line of eco-friendly ICFs, including a fixed tie system, a knock-down system, and an ICF designed to replicate the thickness of CMU construction.
BASF Wall Systems has received a report stating that their Perma-Lath 100 product complies with the 2006 International Building Code (IBC) and the 2006 International Residential Code (IRC).
The report, issued by the International Code Council Evaluation Services (ICC-ES) states that PermaLath 1000 glass fiber lath can be used in exterior cementitious wall coatings or exterior cement plaster (stucco).
PermaLath was introduced in 2005 as an alternative to metal lath for one-coat stucco applications up to 1/2" thick, and is the second non-metallic lath offered by BASF.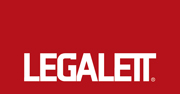 Legalett, an innovative underslab insulation system, has been approved by Nova Scotia Power (NSP) for lower energy rates.
In Nova Scotia, daytime electricity rates can be three times the off-peak, nighttime hours. NSP's "Time-of-Day" program lets Legalett homeowners purchase energy during off peak hours and store it in their energy efficient, Frost Protected Shallow Foundation (FPSF). 
This means a Legalett home can cost as much as 65% less to heat during daytime hours. Similar savings are available anywhere when Legalett is used with this type of "Time-of-Day" energy charge meters.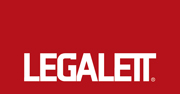 In July, Congress approved a major housing stimulus package, signed into law at the end of that month by President Bush. The bill was subject to intensive lobbying by the construction industry, including "the entire NAHB federation," according to an NAHB press release.
Senate Banking Committee Chairman Chris Dodd (D-Conn.), a chief architect of the bill, calls it "the most important piece of housing legislation in a generation." It is the government's most aggressive intervention in the housing market since the Great Depression of the 1930s.
Formally titled H.R. 3221: the Housing and Economic Recovery Act of 2008, it passed the House by a vote of 272 to 152, and the Senate 72 to 13.
NAHB president Sandy Dunn says, "This landmark bill contains several provisions to help homebuyers, stop the slide in home prices, provide a lifeline to borrowers facing foreclosure, improve mortgage liquidity and bolster confidence in Fannie Mae and Freddie Mac."
It also contains provisions that could negatively affect your business.
Benefits
First-Time Home Buyer Credit: This temporary $7,500 tax credit is intended to stimulate home buying, reduce excess supply in housing markets and shore up home prices. It must be used for a home sale closing on or after April 9, 2008 and before July 1, 2009. According to Dunn, this part of the bill will do the most to jump-start residential construction.
Low Income Housing Tax Credit: This is designed to expand the supply of much-needed affordable rental housing.
Federal Foreclosure Help: Using taxpayer dollars, the government will pay up to $300 billion to refinance troubled mortgages. Intended to slow the number of residential home foreclosures, the Congressional Budget Office estimates that 35% of these "rescued" homes will end up in trouble again.
FDMC and FNMA Bailout: Fannie Mae and Freddie Mac will receive an undetermined amount of money from the U.S. government in an effort to keep the nation's largest mortgage financers solvent. The bill also boosts the ceiling on FHA and VA loans to help buyers in high-cost markets get financing, and transfers control of Freddie and Fannie to the U.S. Treasury Department.
Downside Risk
David M. Walker, the former comptroller general of the United States and head of the Government Accountability Office says the bill also contains several troubling features. 
Raise Debt Ceiling: The bill authorized raising the national debt ceiling by almost $1 trillion ($1,000,000,000,000) to accommodate the cost of the bailout. 
Removes Congressional Oversight: Walker notes that the bill also transfers control of how much is spent on the bailout to the U.S. Treasury and Federal Reserve Board; two organizations beyond congressional oversight. In the words of one congressman who stood against the bill, Congress just gave Freddie Mac and Fannie Mae a blank check. 
Walker says, "Providing authority
to the secretary of the Treasury to extend credit or to buy stock is one that will
end up costing the taxpayers tens of billions of dollars." 
Huge Cost to Taxpayers: While the total cost of the bill is unknown, some financial analysts estimate the bailout will be $300 to $500 billion, about the same amount spent so far on the war in Iraq. 
Walker notes that other government interventions in the private
market, including the rescue of Chrysler in the 1980s, had provided an opportunity for taxpayers to profit. But when it comes to the mortgage giants, he said, there is
no upside.
"The way this is structured," he said. "It's only a matter of how much the taxpayers are going to lose." 
A Nosy IRS: One last note to small business owners: The 2008 Housing Bill requires all credit card transactions to be reported to the Internal Revenue Service, the U.S. tax collection agency.
Basically, it enables the IRS to quickly verify that you're paying taxes on all your credit card receipts and other electronic transactions. If you're not, you'll probably face an audit.