A new study by the National Association of Home Builders indicates the green home building movement is "barreling into the mainstream." Green Building refers to environmentally sensitive construction techniques and products that reduce energy and water consumption and improve residential comfort and safety.
"It's a whole paradigm shifting thing that we are seeing with the general public," says Fort Worth builder Don Ferrier of Ferrier Custom Homes. He claims that green building inquiries are coming in at 10 times the rate that they did even three years ago. 
"It's the huge wave of building that's coming," he says. "I don't think there's anything more satisfying than helping people achieve their dreams of building a home and to do it so it's green, efficient, healthy and durable. It's a great investment," he said.
The NAHB study reports that there was a 20% increase last year in contractors who are focusing their attention on green building issues, and that this is expected to increase by another 30% in 2006.
"Green home building is at a tipping point among the builder population," said Harvey Bernstein, vice president of Industry Analytics and Alliances for McGraw-Hill Construction. "Within 10 years, everybody's going to be building green," he says.
A final version of the report should be available within a few months, Bernstein said.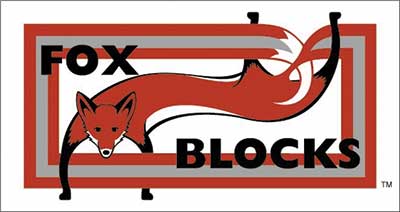 After a decade of manufacturing ICF blocks for others, Airlite Plastics has created their own brand of ICF. The Omaha, Neb.-based company is marketing the product under the name Fox Blocks. 
The new ICF is reversible, pre-assembled, and will be marketed factory-direct to the installer, allowing contractors to purchase a high-quality, construction friendly block at a price lower than the competitors. 
Airlite Plastics will mold both the ties and the forms to guarantee quality and cost savings. Airlite already has a reputation as one of the largest and best ICF molders on the continent; last year, they manufactured 10 million sq. ft of insulating concrete forms. The company is ISO 9000 Certified and the recipient of the 2003 Edgerton Award for quality.
Currently, Fox Blocks are available in 6" and 8" core sizes, with straight, 45°, and 90° corners. Brickledge, T-blocks, and taper tops are also available.
For more information about Fox Blocks, visit www.foxblocks.com, or email Dave Jackson at Dave@FoxBlocks.com.
Lumber Prices Set to Fall
The Bush administration announced last month that it had reached a tentative settlement to a bitter three-decade-long battle with Canada over softwood lumber. 
 Neena Moorjani, a spokeswoman for U.S. Trade Representative Rob Portman, said that despite some reservations, American lumber producers have "indicated a willingness to accept it."
Canadian media reports said the deal involved capping Canada's share of the U.S. lumber market at 34 percent. According to the reports, the United States agreed to return 78 percent of the $4.3 billion in penalty tariffs that had been imposed on imports of softwood lumber from Canada.
According to the reports, Canada would impose an export tax starting when North American lumber prices fall below $360 per 1,000 board feet of softwood lumber. The levy could go as high as 15%. The agreement also requires all parties to drop trade litigation and puts a moratorium on future trade complaints.
A similar agreement was reached in 2003, but fell apart after some provinces balked.
Immigration Reform Will Affect Construction
The biggest issue in politics right now is immigration reform, and the results of that debate could radically alter the construction industry.
"If immigration reform doesn't include a guest worker program and a program to address illegal immigrant issues, the home building industry could be in danger of losing a significant portion of its labor force," says Michael Strauss of the National Association of Home Builders. 
The NAHB estimates 20% of construction workers nationwide are foreign-born workers, and undocumented immigrants constitute a sizable share of that. 
"They are productive workers and they are needed in our industry," Strauss said. "An efficient and effective guest worker program should be created in order to stop the incentive for illegal immigration into the U.S. 
The NAHB supports a "guest worker" proposal that allows immigrants to work legally in the U.S. "Obviously, these workers should be required to pay all taxes and other fees; in short, they should be held to the same standards as U.S. workers" Stauss says.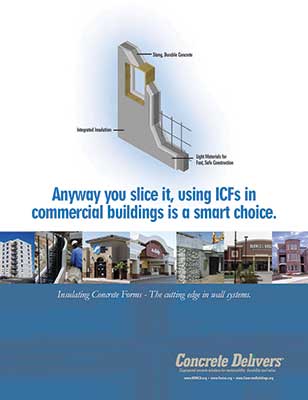 The National Ready Mixed Concrete Association has introduced a new promotion brochure to promote commercial ICF construction. The four-page publication is designed to inform owners, lenders, engineers, specifiers and others about the many economic and "green" benefits of ICF technology. 
Developed through the NRMCA-sponsored Concrete Collateral Working Group, this attractive and informative brochure outlines ICFs' many advantages, with helpful illustrations and appealing photos of complete projects. A PDF of the brochure can be previewed at this magazine's website, www.icfmag.com. To order copies of the brochure, go to www.nrmca.org. 

Quad-Lock Building Systems Ltd. presented awards to their most successful dealers at the recent Team Quad-Lock Dealer Conference. 
Peter Townend, Quad-Lock, UK was presented the award for International Sales. Townend oversees sales of Quad-Lock throughout the United Kingdom and Ireland.
 Kevin Spaulding of Miles Supply in Barre, Vermont was presented the award for Eastern North American sales, and Don Tietz of Boise Cascade, Spokane was presented the award for the Western North American sales. 
Mike and Robin Hanes of Northern Shores Enterprises in Caro, Michigan were presented the award for the Central North American sales. The Hanes' have been very successful in positioning themselves as our premier dealer in this area.
 Real and Lyne Gagne were honored as the best dealer in the Rocky Mountains/Prairie region. In addition to the regional award, Real and Lyne were also named the top Quad-Lock dealer worldwide. 
 "All of our dealers have made a major commitment to Quad-Lock ICF" remarked Rhyno Stinchfield, Director of North American Sales for Quad-Lock Building Systems Ltd., "we are of course, particularly proud of these companies who help us to maintain our dominant position within the marketplace." 
 For more information on Quad-Lock and its products visit www.quadlock.com, or call 1-888-711-5625. For more information on becoming a Quad-Lock dealer, see the story on page 12 of this issue.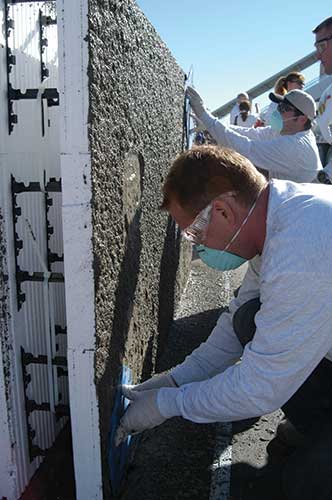 Fossilcrete Purchased by Shasta
Fossilcrete, the leader in vertical concrete stamping, has been purchased by Shasta Industries, an Arizona-based swimming pool design, manufacturing and construction firm.
Andy Blake, manufacturing operations officer for Shasta Industries, will oversee the new business segment. Business operations and some manufacturing will move to Phoenix, Ariz., with secondary manufacturing and all new product development remaining in Oklahoma City. 
Stanton Pace, Fossilcrete's former owner, will become director of new product development and continue to provide technical assistance. Fossilcrete won the prestigious "Expert's Choice Most Innovative Products Award" at the 2006 World of Concrete Show in Las Vegas, and is gaining popularity as an exterior finish for ICFs.
"Fossilcrete is an excellent product for ICFs," says Blake, "and we will continue to serve that market. In fact, one of the reasons Shasta purchased the company is to expand the market and visibility of the finish both nationwide and eventually internationally."
With the purchase of Fossilcrete, Shasta Industries also hopes to expand into niche markets of the decorative concrete industry. For more information, visit www.fossilcrete.com or www.xcelsurfaces.com.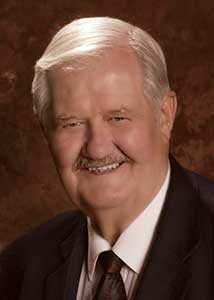 The National Ready Mixed Concrete Association (NRMCA) is now offering membership to concrete contractors.
"We welcome contractors as part of NRMCA," said Association President Robert Garbini. "Together we can do more for the benefit of the entire industry."
By joining the NRMCA, contractors gain access to professionals in engineering, safety, codes and standards. Members also receive discounts on a variety of association publications and technical documents. Contractor membership costs $1,000 per year. 
For more information, visit www.ncrma.org.

Justin Anderson, founder of Vinyl Technologies and inventor of the popular V-Buck window and door bracing system, has announced his retirement.
Anderson started the company 12 years ago with his daughter and two sons to address the need in the ICF industry for better, simpler window and door bucks. Over the years, Vinyl Technologies has expanded and improved its product line. It now can custom manufacture bucks of any window or door size for every ICF block on the market.
Audrey Anderson, marketing director at Vinyl Technologies, notes, "We have enjoyed this time with all of the challenges of starting a new business and joy of being successful. Justin has been instrumental in all of the process as both father and part owner. He has now determined that it is time for him to move on to his next challenge, retirement… We love and appreciate him for all he has done with the company and wish him all the joy in the future."
Justin will continue to work part-time for the next several months to assist in the transition.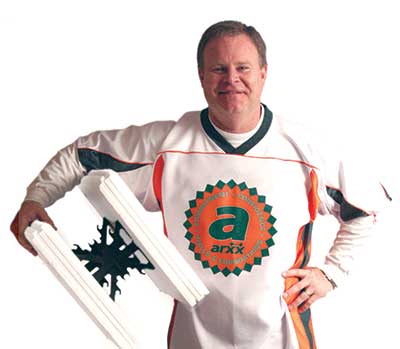 Mike Kennaw has been promoted to Vice President of Sales, North America at Arxx Walls and Foundations. Kennaw has been with Arxx for more than 9 years, most recently acting as Vice President of Sales, West Division. He will be working with the Arxx Regional Managers across North America, and build new relationships with the Arxx distributor base in the Eastern states and provinces.
Based in Cobourg, Ontario, Canada, Arxx is a leading manufacturer of Insulated Concrete Forms (ICFs).