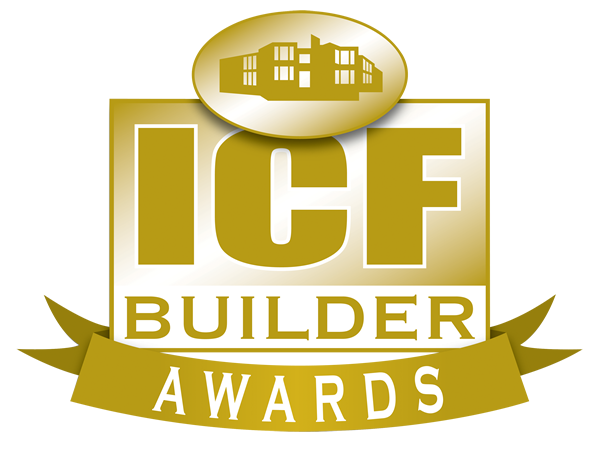 Frisco, Texas, just 40 miles north of Dallas, Is home to the Frisco Independent School District (ISD). Within that ISD is Panther Creek High School, a new school that was completed in June 2022 using Nudura ICFs. Based on ICF square footage of wall, Panther Creek is the largest ICF high school ever built in Texas and the largest project by ICF installer J&E Companies.
The square footage of exterior walls is 118,000, with 32,000 square feet of interior walls, with an overall floor size of 340,000 square feet. The walls ranged from 14 feet all the way up to 70 feet and used 10- and 12-inch ICF cores. Project manager and builder Jimmy Stewart said that while walls were high, the changes in wall height did not present a problem for J&E Companies because their crews, which are familiar with tall wall scaffolding systems, utilized conventional ICF scaffolding for shorter walls and crank-ups for taller walls. J&E Companies' speed of installation resulted in reduced timelines and schedule. The biggest challenge was the timeline. An aggressive schedule, which they kept to, resulted in a total construction time of 87.5 weeks and an ICF installation time of 20 weeks. Stewart believes they were able to shave several weeks off the schedule when compared to similar CMU projects.
Focus On Sustainability
Frisco ISD has built many ICF schools starting with Independence High School in 2014. "Their emphasis is on solid, safe, and energy efficient construction," says Stewart. "ICF is clearly the best, most cost-efficient way to achieve these goals."
Since Frisco ISD is considered a leader among Texas school districts, many other school districts look to it for examples of success. As of now, they have built more than 20 ICF schools, possibly more than any other district in the United States. "Several other school districts have followed suit and built their first school, while some districts have built several schools and many districts are watching," says Stewart.
"I was honored to be selected as J&E's ICF foreman for Frisco HS #12," says J&E Companies' ICF foreman Manuel Cruz. "The project went extremely well and was the largest I've ever worked on."
Project Statistics 
---
Location: Frisco, Texas
Type: High school
Size: 340,000 sq. ft.
ICF Use: 150,000 sq. ft.
Total Construction: 20 weeks
ICF Installation Time: 600 days
Construction Team 
---
Owner: Frisco Independent School District
General Contractor: Core Construction
ICF Installer: J&E Companies
Form Distributor: Nudura
Architect: Corgan
ICF System: Nudura
Fast Facts 
---
Largest ICF high school ever built in Texas 
Largest J&E Companies ICF project
J&E Companies has installed more than 50 schools in Texas 
Utilized several scaffold systems including Mastclimbers 
Like what you read?
Yearly Subscriptions Starting @ $30