Part 1: Designing for a View
The process for my significant other and I venturing into our first ever build seemed extremely fast. In actuality, we'd been tossing around the idea of purchasing a lot in a more mountainous area of Idaho for over a year. We spent the 2020 winter going on trips with listings in hand in an attempt to choose the perfect area for us. The summer of 2021 followed with a near purchase of a 1970s duplex that was going to need a lot of love, but it ended up not being the perfect project for us either.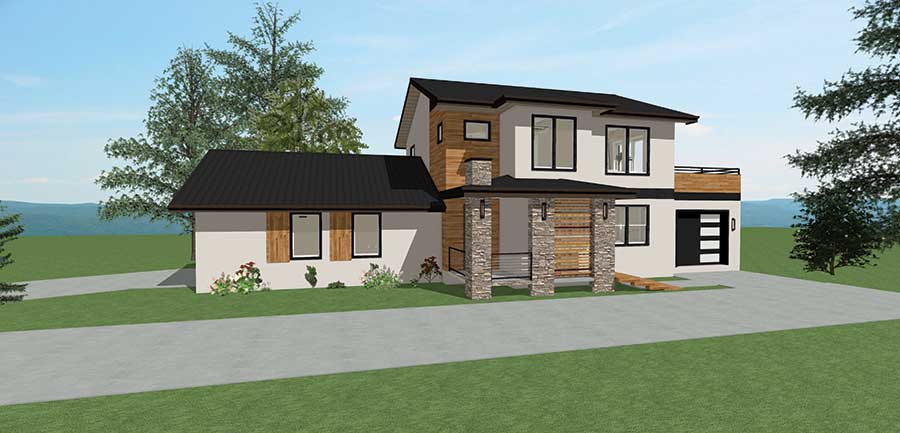 The home search was really a domino effect that brought us full circle to a lot in September. We were checking out a different location than we'd ever searched in before — half the distance from our headquarters in Boise but familiar enough that I had childhood memories of driving there to camp in the fall. We felt so comfortable with the spot that we put in an offer that afternoon, although we didn't end up getting the lot we initially made an offer on. 
My boyfriend is a very decisive person. Me, though, I go through phases. The whole drive home I scrolled through Pinterest, online house plan websites, and my previous home design project. I pulled up a front elevation, turned the phone to him and he responded, "That's it. Do it." I felt like I needed to keep looking though. Eventually we did agree on the first elevation I showed him, but in true Ariel fashion the floor plan needed to be completely changed around. We at least had our jumping off point.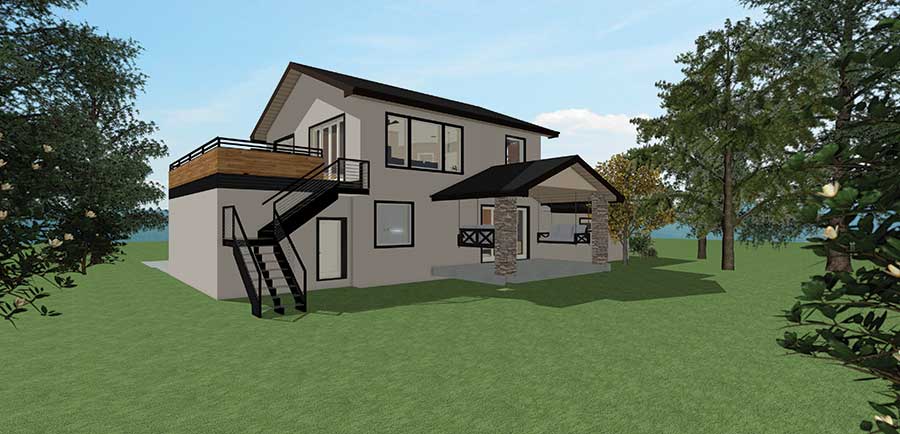 The location presented us with some initial problems, and to be completely honest one glaring obstacle is still in my way: a rooftop deck. The inspiration we used had an amazing deck spanning the entire garage. Obstacle number one was the snow load in our lot's location. How do we design this deck to be able to handle the weight? My initial option was an ICF deck solution so our deck would be able to support the snow. But then what? How do we get rid of the snow? Perhaps we heat the deck using hydronic heat so it will melt right off. I've seen examples of people heating their driveway with that in mind.
And so came about designing our entire home around a deck, of all things. First, we needed to shrink it down a bit from the size of the deck that inspired us. It made sense to us that we only melt off the snow in the space we would need. So, in went a single-car garage in that spot.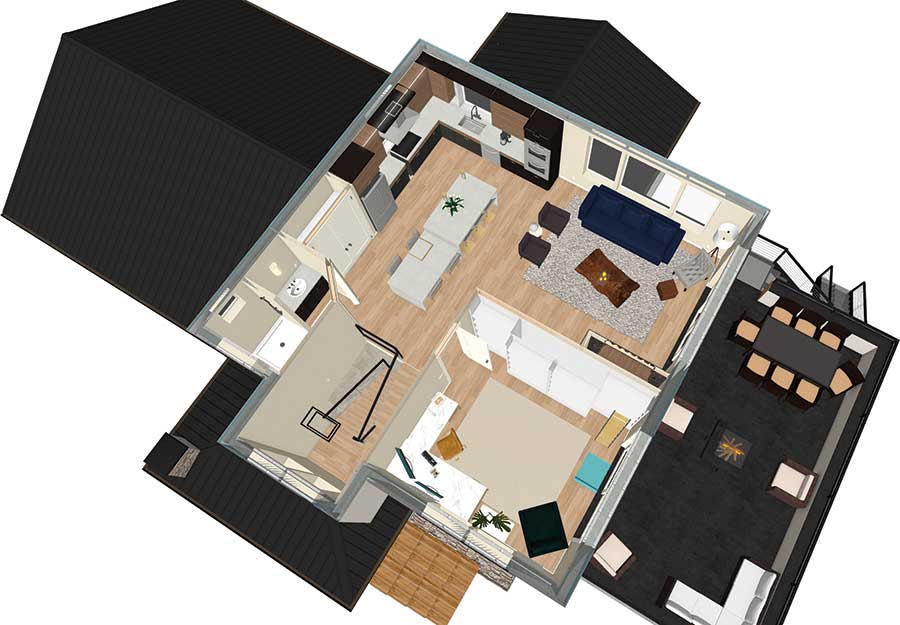 Second, we wanted to take advantage of the outdoor entertaining space that the deck afforded us. So we put our living space on the second level instead of the bedroom. This one change raises people's eyebrows the most. While unorthodox, it lets us take advantage of our vast views, and therefore technically our home is now an owner's suite on main. I count that as a plus.
Third, our HOA required that we park our cars indoors. Since we shrank our deck to only one bay, we needed to add a second garage on the other side. Easily enough designed for, although we had to implement a side entry so that snow would not pile in front of that door.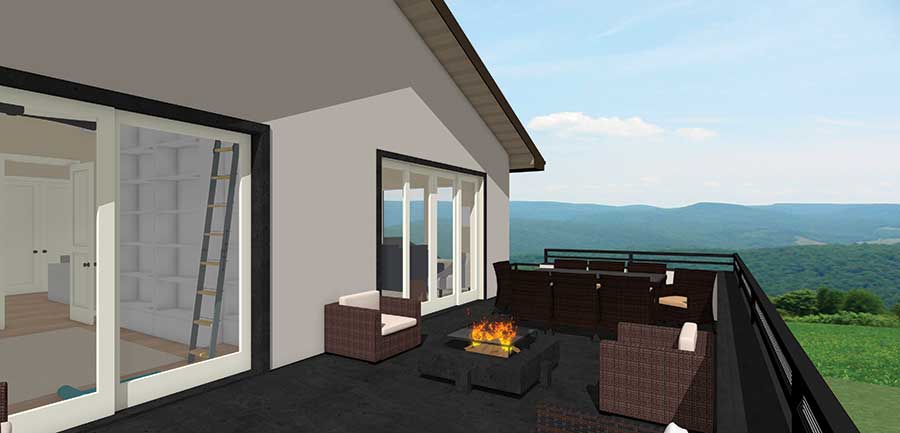 Lastly, the snow load was again one of the most important items to deal with. Our first inspiration had a flat roof, and we had to pitch it in at least a 5:12. It changed the look pretty substantially, but in the end, I love our final design. Keep reading the next issue of this magazine for the next chapter in our story: Part 2 — The Bidding Process with ICF.