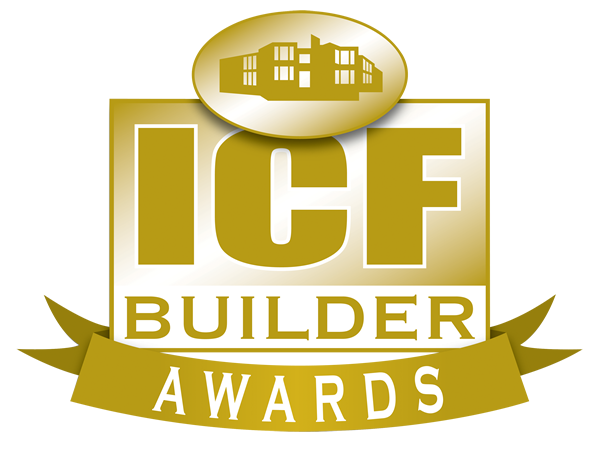 2018 Multi-family
1st Runner-Up
This 15-story, 212-unit apartment building is located in Newmarket, Ontario, Canada, just north of Toronto. With 292,500 sq. ft. of floor space, it is one of the largest ICF buildings constructed in recent years. Ken Williams, regional sales manager for Fox Blocks, characterizes it as "a regionally important project that sets a new standard for future projects in this growing community."
It's the first new apartment building in the York region in more than 20 years and is a literal landmark. In a city of 100,000, where the next highest building is only six stories, it dominates the downtown skyline and sits adjacent to one of the main east-west highways in central Ontario.
The building required nearly 180,000 sq. ft. of forms. Virtually all the interior walls are ICF (101,000 sq. ft.) as are the two 15-story high exterior end walls (68,000 sq. ft.). Somewhat surprisingly, the remainder of the exterior walls are not built with ICF, but with prefinished façade panels, which reduced costs and sped construction significantly. 
The developers initially planned on using a different building system for this project, even though they were already familiar with ICFs.
However, Gary Ulias, president of GUPM Construction Managers and general contractor for the project, had worked on several successful ICF projects in the past, and knew they could be a good fit for this apartment building as well. He led the developer through several completed and under-construction ICF projects, and together with Elite Building Group, his preferred ICF installation subcontractor, they convinced the developers to change the drawings and build with ICF.
Ulias says, "Construction time, STC rating, energy consumption, and the fact that the other trades could be working on the floors below without all the shoring required in conventional builds all played a significant key factor in changing this project to ICF."
Fox Blocks was the brand of choice. "We have been working with Fox Blocks ICF on many past projects," says Scott Chretien at Elite Building Group. "We have found Fox Blocks to be an extremely strong ICF, and they always meet our tight delivery deadlines. This is crucial when faced with tight schedules on substantial projects of this nature."
Reworking the design meant that the project start date was pushed back and an accelerated schedule introduced. ICF work began in November of 2015. Despite the cold weather, Elite's crew was able to shave as much as three days off the schedule per floor, eventually surpassing the accelerated schedule by a full eight weeks. 
Williams says, "It's Canada, so snow and ice are part of the building experience, but Fox Block ICF means no added expense for winter heat for the walls." 
A movable, onsite break room was built with extra, unfilled ICFs to improve worker comfort. It was moved from floor to floor as the building went up, providing a space for on-site meetings, lunch and a recharging center for cordless tools.
Window bucks were made of wood and custom fabricated aluminum. Because the building was not originally designed for ICF, and the subtrades had already bid their services, many of the electrical outlets were set into the walls with conduit prior to placing concrete as you would with regular forming. 
The stairwells were also formed with ICF. The interior EPS panels were stripped afterwards with a power washer to provide a fire rated wall.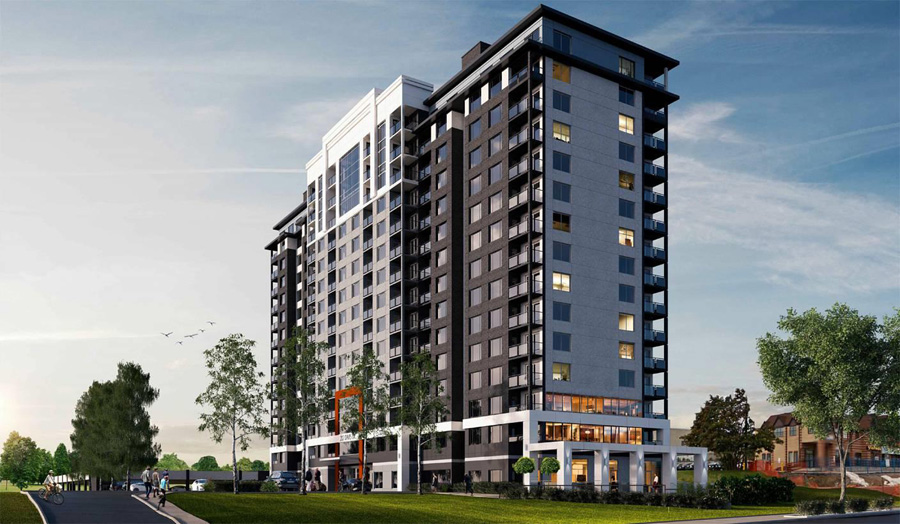 The floors are pre-cast concrete planks, a popular choice for ICF high rises. Because the exterior walls are not weight bearing, most of the compressive load is carried by the ICF corridor walls, with the ends of the plank supported by "flying lintels" extending from the ICF demising walls. These ICF cantilever beams stretch nearly seven feet, and were constructed with eight-inch-core, 16 inches high and heavily reinforced with rebar.
Williams says, "Accuracy was extremely important. The flying lintel could not be allowed to move during concrete placement. Otherwise, the custom glass and prefabricated cladding panels would not fit." These panelized, prefabricated EIFS panels eliminated much of the work usually associated with exterior finishing. 
He continues, "The owners of the building commented to me that—after having been involved in six other ICF projects with varying degrees of quality— they now knew what an ICF building was supposed to look like, and that Elite achieved that level of quality staying on or surpassing the schedule regardless of the weather."
The project has impressed the owners, but also the community at large. It's been the subject of signficant media attention, including at least six newspaper features, some of which are linked in the online version of this story.
Wayne Emmerson, a chairperson for the city of York comments, "This has been a very important project for (the) region. This project is a prime example of the development that will form the next phase of Newmarket's urban centers secondary plan."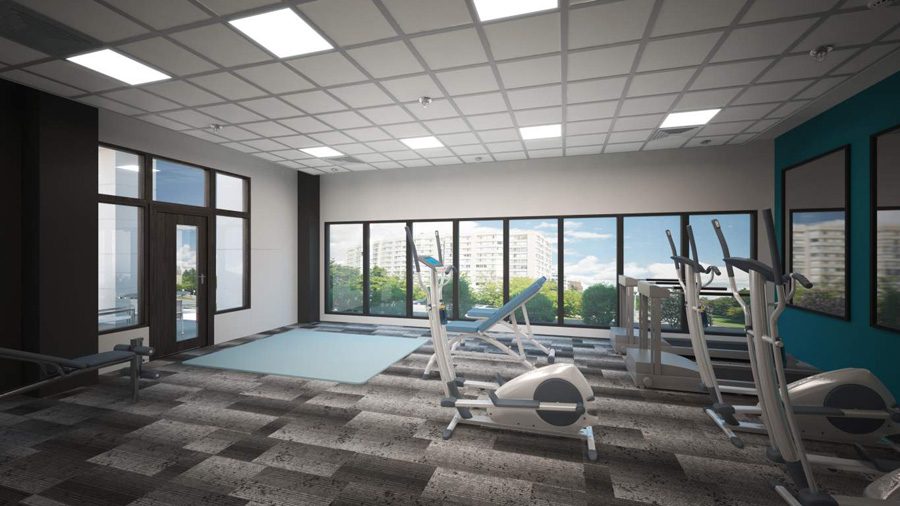 Fox Blocks created a series of informative videos highlighting a few of the unique construction processes, so others can benefit from the knowledge, including the flying lintels and portable break room.
Completed in January of 2017, Newmarket Apartments offers modern suites, high speed internet, central air conditioning, common area, exercise facility and a range of sustainable, "green" features — including a rainwater collection system that will be used to irrigate the site, energy efficient light fixtures, electric vehicle charging stations and three-stream recycling. 
Project Statistics
---
Location: Newmarket, Ontario, Canada
Type: 212 Unit Apartment Building
Size: 292,500 sq. ft. (floor)
ICF Use: 178,800 sq. ft.
Cost: $27 million
Total Construction: 60 weeks
ICF Installation Time: 105 days
Construction Team
---
Owner: Green and Rose Developments
General Contractor: GUPM Construction Managers
ICF Installer: Elite Building Group
Architect: API Development Consultants
ICF System: Fox Blocks
Fast Facts
---
Built 8 weeks ahead of schedule
Publicized by six newspapers as well as social media
Flying lintel design
Winter construction
Like what you read?
Yearly Subscriptions Starting @ $30