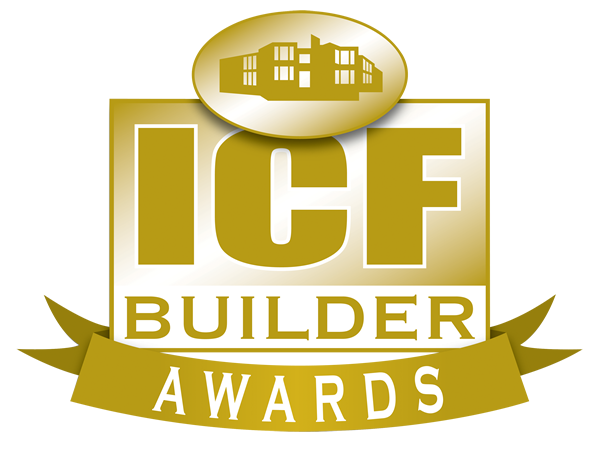 2012 Small Residential 2nd Runner Up
Built as a model home just outside of Syracuse, New York, this residence is a fantastic example of how ICF construction can match the architectural style of any contemporary neighborhood while providing unrivaled energy savings.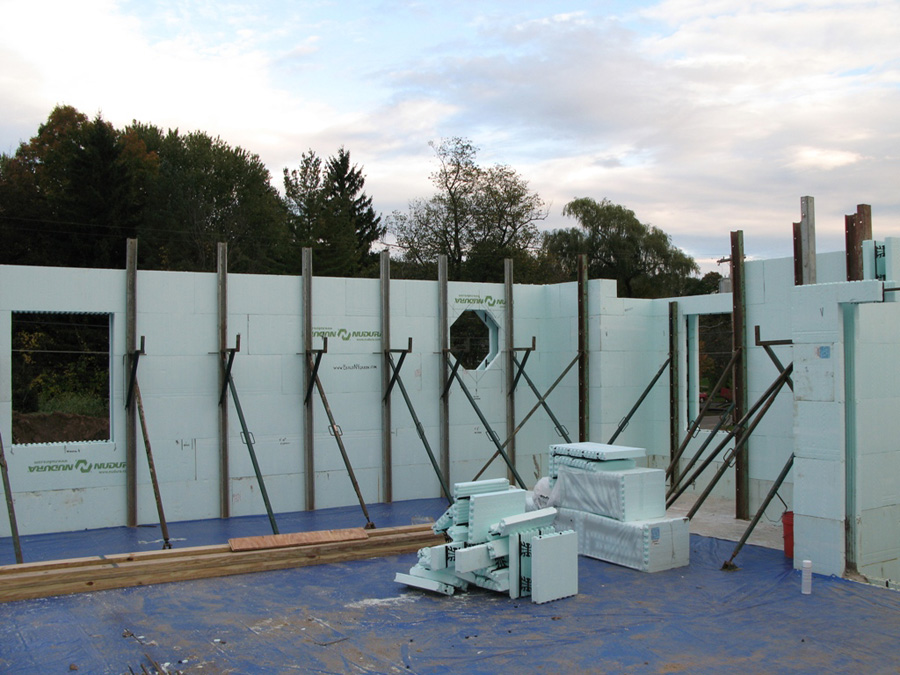 Victor Borisuk, owner of Build New York Green ICF, Inc., worked with three different designers to ensure the project met his expectations. It's designed to provide healthy, low-cost living for seniors. It features an open, airy interior with arched entries between rooms and high ceilings to create a sense of spaciousness. On the outside, multiple corners and varied window openings give the home a unique curb appeal.
The home is one of the first ICF projects in the region, with all exterior walls built with NUDURA. The interior walls of the master suite were also built with ICF to provide privacy and sound dampening.
Borisuk is an enthusiastic proponent of green building, and the home is low-maintenance inside and out. The roof, for instance, looks like Spanish clay tile, but is actually stamped metal that will last as long as the ICF walls with virtually no maintenance. On the interior, all of the lighting is high-efficiency LED, and appliances are Energy-Star-rated. LEED certification is pending.
During construction, the home served as an industry ambassador, educating hundreds about the benefits of using ICFs. Dozens toured the home while under construction, and Borisuk set up a mall kiosk at the largest mall in town to promote the technology. A feature in Central New York Green magazine and the local newspaper increased its visibility further.
Perhaps the greatest measure of success is that as a result of this home, Borisuk reports that he has two new projects lined up and one under construction.
Location: Syracuse, NY
Type: Private Residence-Spec Home
Size: 2,600 sq. ft.
ICF Use: 6,900 sq. ft.
Cost: $450,000
Total Construction: 250 days
ICF Installation Time: 30 days
Developer: Undisclosed
General Contractor: Build New York Green ICF, Inc.
ICF Installer: Build New York Green ICF, Inc.
ICF System: NUDURA
Featured in Central New York Green Magazine and local newspaper website
Kiosk at mall showcased home
Multiple corners and penetrations
Like what you read?
Yearly Subscriptions Starting @ $30