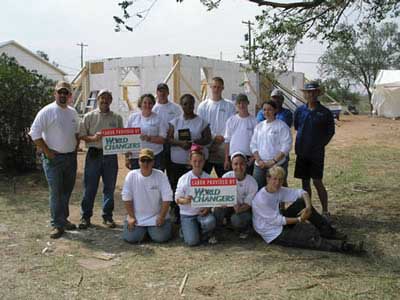 Lubbock Teens Tackle ICFs
More than 275 teenagers combined efforts during July to refurbish and repair homes in Lubbock, Texas. They also built three new ICF homes as part of the effort, organized by World Changers.
Donning hardhats, young men and women stacked, braced and poured the concrete on the project in three days. They also repaired roofs, fences, and siding on 17 additional homes, providing the city with over $100,000 of free labor in just five days of work. Project manager Larry Williams commented that among all of the homes the volunteers worked on, the ICF house was the talk of the entire group.

A new ICF is being manufactured by HOBBS Building Systems. The design, called "E-Rated Walls," is an engineered ICF system consisting of vertical EPS foam panels held in place with rigid PVC ties that run the height of the wall.
"This is what the next generation of ICFs looks like," says Andrew Hobbs, president of the company. "It's the straightest, easiest to install, and most cost effective ICF ever. Our 'fail-safe locking grid design' eliminates walls that are bowed, snake or out-of-plumb."
Panels and ties arrive at the jobsite pre-cut to reduce labor and jobsite waste. Hobbs claims that the design of the system reduces job-site labor by more than 30% and uses 40% less concrete than competing systems, and even tall walls can be filled in a single lift.
For more information call 1-866-904-9255 or visit www.hobbsbuildingsystems.com.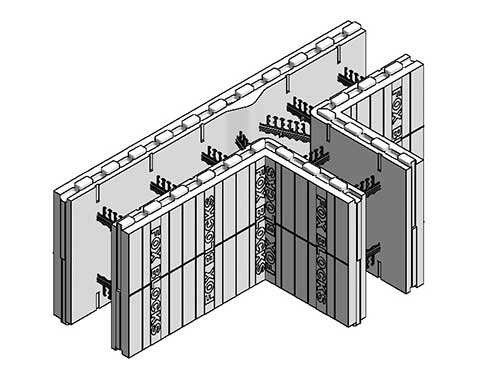 Airlite Plastics, maker of the new Fox Blocks ICF system, now offers a Product Installation Manual. The 185-page manual can be viewed, downloaded or printed from the company website,
www.FoxBlocks.com.
"This is a terrific service for our customers," says Dave Jackson, vice-president of marketing. He notes that in addition to brand-specific installation instructions, the book also includes more than 50 pages of general ICF construction guidelines. Two chapters of the 2006 International Residential Code are included for reference: Chapter 4: Foundations, and Chapter 6: Insulating Concrete Walls. 
"This manual does an excellent job of showing both builders and installers how ICF wall systems should be constructed," Jackson says.
In conjunction with the new manual, the company is marketing a T-Block, available in 6" and 8" core widths. The blocks are used when 3 ICF walls intersect at 90° angles. T-Blocks come in a short leg and long leg version, and are sold in bundles of 6 blocks with 3 of each version. The T-Block joins a product line-up that already includes 90° and 45° corners, taper-top, and brickledge blocks. 
For more information contact Dave Jackson at 1-877-FoxBlocks or visit www.FoxBlocks.com.
In late June, Dawn Faull stepped down as program manager of the Concrete Homebuilding Council. Hired in 2004 shortly after the council was created, she was the first to hold that position. In a brief statement, she thanked the members of the council for their support, and said she was relocating to Phoenix to pursue other opportunities. 
Perhaps her greatest contribution to the ICF industry was coordinating the residential concrete Mega-Demo at the 2006 World of Concrete. She also organized the Concrete Technologies Tour, and managed CHBC's trade show booths.
At press time, her position has not yet been filled. For information on applying, contact Jeremy Bertrand at 1-800-368-5242. 
ICFA Fall Meeting
The ICFA will hold its fall meeting and expo in Milwaukee, Wis. Oct. 23 to 25, 2006. Local contractors can attend the show free of charge if they pre-register. For more information, visit www.forms.org or contact Katherine Birchfield at 847-657-9730.
SCA Packaging, a major EPS molder, has purchased Formtech International. The move is expected to bolster Formtech's North American presence, which has been relatively small compared to their overseas markets.
SCA, formerly known as Tuskarora International, is a highly respected ICF molder, and several leading brands outsource their block manufacturing to them. In recent months, several major EPS molders have purchased or launched their own forms, which may create difficulties for brands which lack in-house manufacturing.
Katrina Recovery Update
As the 2006 hurricane season hits full swing, recovery in the gulf coast from last year's devastating storms is agonizingly slow. "It's a fragmented situation, and it's a series of delays and problems," says NAHB National Vice President Fred Griffin of Griffin & Associates.
Several ICF manufacturers attended the Mississippi Recovery Expo in Biloxi this summer, and report that the area is months—maybe years—away from serious reconstruction. Bridges have not been repaired and entire roadways are gone, transforming once routine trips into two- to three-hour ordeals, they said.
But the idea of rebuilding with hurricane resistant materials is starting to catch on. And in future disasters, the
Federal Emergency Management Agency (FEMA) is looking at supplying residents with concrete houses on their own property, instead of the mobile homes they distributed after Katrina. The agency is currently planning on distributing pre-cast structures, but may be interested in offering ICFs as well.
Logix Insulated Concrete Forms has announced the hire of two new Territory Managers to round out its sales team in Northern California and the Pacific Northwest.
Andy Stephens will handle the northern California region for the company. He has a proven background in ICF sales, as well as extensive construction know how developed over years as a general contractor.
George Volker has also joined the Logix team as a territory manager. Volker is based in the Portland area and will oversee sales in Oregon, Washington, and Alaska.
Lyle Hamilton, Regional Vice President of Sales, notes "It's great to be able to sign on two respected industry pros at one time. This really increases our coverage of the California and Pacific Northwest markets, and shows our customers our commitment to servicing their needs. I'm sure Andy and George will be a solid addition to our Logix team."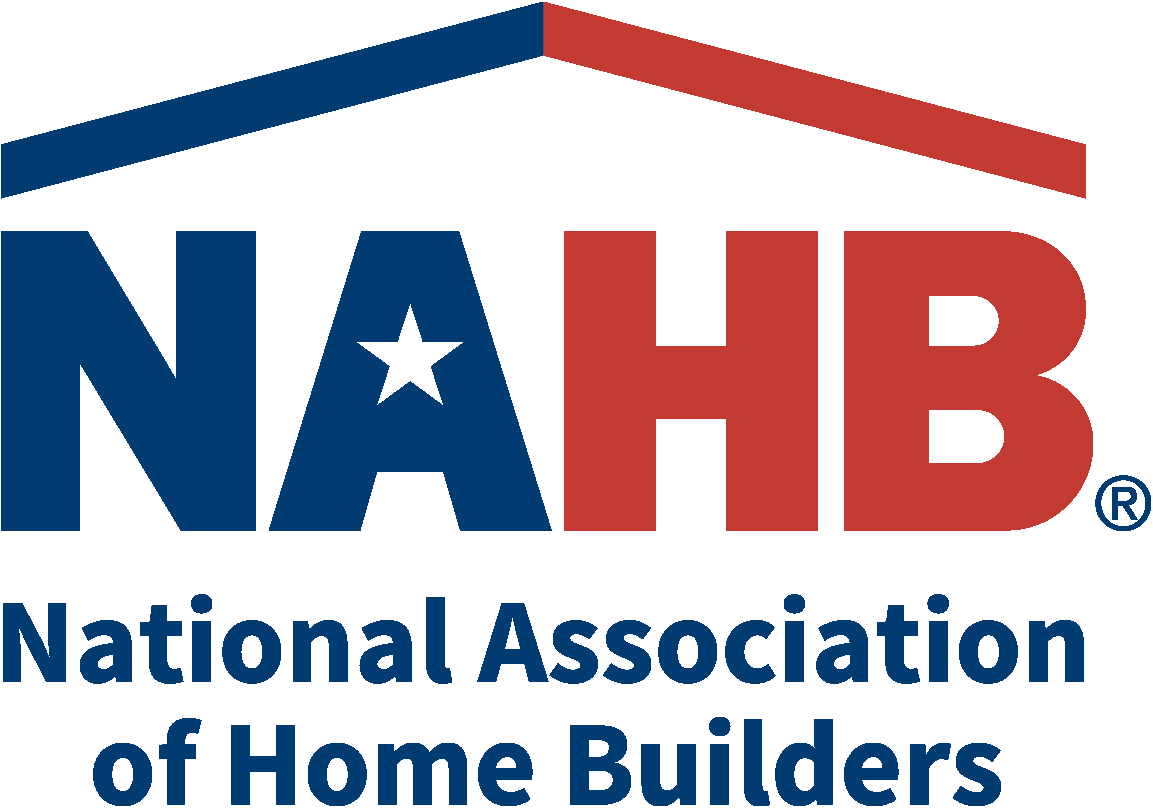 Dallas, Texas, is the latest city to join the "green building" movement. With support from the Green Building Initiative and NAHB, the Home Builders Association of Greater Dallas is overseeing the program.
"The future of building is looking greener as more home builders and home owners focus on energy-efficient and resource-efficient homes," said Dan Fette, chairman of the HBA's Green Building Program. "But beyond energy efficiency, the program will explore strategies that can be used at every phase of the construction and operation of buildings, including indoor air quality, water usage and waste reduction."
The program is based on the NAHB Model Green Home Building Guidelines.
The Portland Cement Association (PCA) has developed a computer system that shows how ICFs can increase a home's energy efficiency and comfort. The program takes into account a home's size, geographical location, and exterior wall construction.
"The materials used to construct the exterior walls of a home have a significant impact on the cost of heating and cooling the home," said David Shepherd, PCA's director of sustainable development.
The touch screen system allows users to compare ICFs to 10 other wall systems such as wood frame, concrete masonry, and cast-in-place concrete walls. With this information, the program estimates the annual cost for heating and cooling the home.
The program is on display at the National Building Museum in Washington, D.C. through June 2007.
The U.S. Environmental Protection Agency (EPA) announced in mid-September that cement manufacturers can earn an energy-efficiency rating.
Called an "Energy Performance Indicator," it rates the efficiency of a single cement plant and compares its performance to that of the entire industry.
The system is an outgrowth of the EPA's Energy Star Industrial Focus program, and is intended to help cement plant operators identify opportunities to conserve energy, reduce greenhouse gas emissions, and reduce production costs.
Developed in cooperation with PCA, the tool scores a plant from 1 to 100, with a rating of 75 or higher deemed energy efficient.