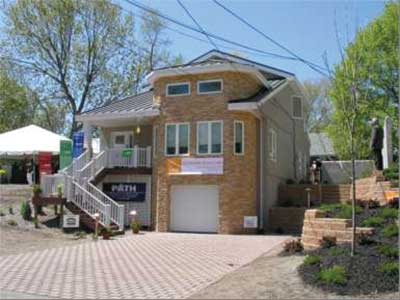 ICFs Used For New Jersey's Zero Energy Home
Built in a well-established neighborhood, the newly completed "near zero energy home" in Paterson, New Jersey, doesn't look any different than the other houses on the street.
When it comes to energy efficiency, however, the home will dramatically outperform its neighbors. The basement and first floor walls of this prairie-style home were built from high-performance PolySteel ICFs, which will dramatically reduce heating and cooling costs. The home also features solar panels for water heating and electric generation, high-efficiency mechanical systems, and Energy-Star rated appliances. The home is more durable, 80% more energy-efficient, and is faster to construct than conventionally built homes.
This summer, it will host seminars and tours for members of the construction industry interested in learning more about sustainable building. The home will then be donated to a local family.
Patrick Murphy, president of American PolySteel, says, "BASF has done a superb job… in achieving a high-performance structure with sustainable building practices. ICFs make this happen in ways that are just not possible with wood-frame construction."
Klaus Peter Löbbe, chairman and CEO of BASF Corporation, says, "We have constructed this home in order to inspire home-owners, builders and architects… We want them to know that sustainable, energy-efficient and disaster-resistant homes are not a concept of the future, but a reality today. Homes based on the technologies demonstrated here are accessible to real people at affordable prices."
BuildBlock Adds Three New Plants
BuildBlock Building Systems LLC has three new manufacturing facilities in Decatur, Alabama; Nixa, Missouri; and Phoenix, Arizona. The company now has a total of ten plants throughout the U.S. which manufacture and distribute BuildBlock ICF products.
"Our goal is to make our state-of-the-art BuildBlock ICF technology available and economical throughout North America, and reducing shipping distances is a big part of that," said Mike Garrett, President and CEO of BuildBlock. "These three new locations significantly lower the shipping costs in each region and create very valuable business opportunities for those interested in becoming BuildBlock distributors or dealers."
BuildBlock is partnering with EFP Corporation in Decatur, Diversified Plastics Corp. in Nixa, and Schaumaplast Precision Molders in Phoenix. All three plants are expected to have a full line of BuildBlock products in stock by mid-summer.
The company's other plants are located in Florida, Wisconsin, Indiana, Massachusetts, Colorado and Idaho.
Fortified Homebuilders Find Eager Buyers
According to a recent story in the New York Times, homebuyers in the hurricane-prone Southeast are eager to purchase homes that can withstand the worst of Mother Nature.
"People have seen what has happened in Florida, Louisiana and Mississippi and they know that what has happened can happen again," says Gopal Ahluwalia, the vice president for research at the NAHB.
The article reports that demand for "fortified homes" has jumped sharply, and insurance companies are offering discounted policies for concrete homes in coastal areas where they are otherwise cutting back on coverage.
Jason Comer is one of the new generation of contractors constructing hurricane-proof housing. Currently, he's building an upscale village in the Florida Panhandle of gleaming white mansions with eight-inch concrete walls and heavy, ridged concrete roofs. "We're building tanks," he says.

Quad-Lock Now ISO 9001 Certified
Quad-Lock Building Systems Ltd. has announced that their company is now ISO 9001:2000 certified. Intertek Warnock Hersey, a global leader in inspection services, performed the audit.
Quad-Lock executives say the certification is part of their commitment to high quality and continuous improvement.
"The process of becoming an ISO certified company is rigorous" says Hubert Max Kustermann, CEO of Quad-Lock, "and as far as we know, we are the only ICF manufacturer that has received ISO certification."
For more information on Quad-Lock and its products visit www.quadlock.com, email info@quadlock.com or call 1-888-711-5625.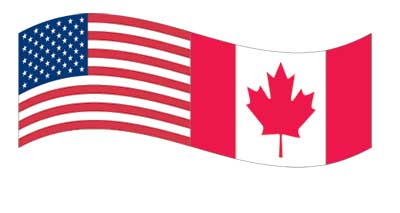 U.S., Canada Sign Lumber Pact
Representatives from the United States and Canada have finally resolved a long-running dispute over softwood lumber imports. The agreement, signed in Geneva, Switzerland on July 1 reduces taxes in periods of high demand and increased them in times of normal and slow demand.
It is still possible that the pact will not be signed and implemented. The Canadian Parliament, which is out of session until September, must approve the agreement and Canadian lumber producers must agree to drop their litigation.
In conjunction with the ICFA Spring Meeting and Expo, the Insulating Concrete Forms Association helped construct a home in Norfolk, Virginia.
The 1,500 sq.-ft. residence was constructed for the local Habitat for Humanity chapter and donated to Sylvia Walton, her mother, and her three children.
Much of the labor was furnished by the U.S. Navy's Helicopter Combat Support Squadron Two. The Virginia Ready Mixed Concrete Advisory Council supplied the concrete, while Logix ICF and Huntsman Expanded Polymers helped offset the cost of the forms.
The local Habitat for Humanity was pleased with the success of their first ICF house, which prompted a number of area contractors, architects, and engineers to stop by and get a first-hand look at ICF construction.
PCBC 2006, the San Francisco-based building expo held in June, was the largest and most successful so far, say organizers. Previously known as the Pacific Coast Builders Conference, the event is the largest homebuilding show west of the Rockies.
Although final figures aren't available yet, PCBC officials estimate that attendance totaled nearly 35,000. The 765 exhibitors also set records, filling all three halls at San Francisco's Moscone Center.
This year's show featured a day-long Builder-to-Builder Green Forum, designed to change that perception that green building means extra work and extra costs. Instead, presenters focused on to high-performance, greater market value, reduced callbacks, and greater customer satisfaction.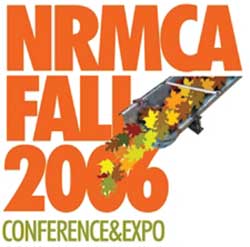 The National Ready Mixed Concrete Association (NRMCA) will hold its first Fall 2006 Conference & Expo October 14-17 in Orlando, Fla.
The show combines two long-standing NRMCA events, the Operations, Environmental and Safety Forum & Expo and the Business Administration Conference. NRMCA hopes that merging the two events will create a larger gathering with a wider range of seminars, more exhibits, and better networking.
The show will also be the site of NRMCA's first Mixer Driver Championship, an event which will recognizes the industry's "most valuable employees."