ICFA Finalizes Board
The Insulating Concrete Forms Association (ICFA) has finalized its board of directors for 2009. At the organization's fall expo last October, they dismissed all previous board members and installed about two-thirds of the new board. The remaining seats were filled over a period of months, and in January, the board was finalized. Unlike the previous board, the new group represents all facets of the industry. 
Officers are Dean Seibert of Solcraft PDC, chair; Jeff Alexander of Greenblock Worldwide, vice chair, and Joe Cassasa of Flint Hills Resources, past chair. 
Primary (manufacturer) members are: Robert Coveney of Arxx; Pat McMahon of Amvic; Mike Garrett of BuildBlock; Hank Pfieffer of Reward; Wendy Davidoff of Quad-Lock; and Murray Snider of Nudura.
Associate-level board members are Jim Neihoff of PCA; Robert Dazel, Dryvit Systems; Ashley Feit, BASF; Carter Benjamin, Wind-Lock; and Mark Meadows, EFP Corp.
In a nod to contractors and distributors, who were sorely under-represented on previous boards, the ICFA board now includes: Dan McCullough, Utah ICF; Richard Barker, Advanced Building Systems; Chad O'Mealy, Pacific Northwest ICF; Rodney Hubble, Force 5 Walls; Kent Webber, Beran ICF Solutions; and Pat Moore, Brocon, Inc.
Members were chosen by a nominating committee, and in future years will be voted on as a block of names, eliminating voting on each individual member. They will serve for a term of three years.
"This change means that all board members will now explicitly represent the entire association membership, rather than just the segment that elected [them]," explains Steve Heller, executive director at the ICFA. 
The new board faces a daunting list of challenges, including completely rewriting the ICFA bylaws. Their next meeting will be April 9th. Please contact them and let them know what you want the ICFA to be at www.forms.org.
Home Prices Continue Plunge
Home prices plunged a record 18.2% in November from last year's prices.
The numbers, compiled by Standard & Poor's indicates that the country's housing market remains in the throes of a deep recession
Prices in the 20 metropolitan areas tracked by S&P fell 2.2% from October. The drop in prices on a month-over-month basis was slightly steeper than expectations, based on a Reuters survey of economists.
Housing continues to suffer from a huge supply of unsold homes, tighter lending standards and record foreclosures.
Prices in 11 metro areas fell at record rates from a year earlier. Prices in 14 cities fell more than 10% from November 2007.
"The free-fall in residential real estate continued through November 2008," David M. Blitzer, Chairman of the Index Committee at Standard & Poor's, said in a statement. "Since August 2006, the 10-city and 20-city composites have declined every month —a total of 28 consecutive months," he said. "Overall, more than half of the metro areas had record annual declines."
As of November, average home prices are at similar levels to what they were in the first quarter of 2004. From their peak in mid-2006, the 10-city index is down 26.6% and the 20-city Composite is down 25.1%.
An innovative 24-unit social housing project constructed with Logix ICFs was recently recognized by the Canadian Mortgage and Housing Association (CMHC) for "Best Practices in Affordable Housing" in 2008.
The Ucluelet First Nation spans nine reserves on the west coast of British Columbia's Vancouver Island, where the moist and damp climate wreaks havoc on conventionally built homes.
"An average wood frame typically lasts for only 25 years in this region," states George Nenzel, the designer and site supervisor for the award-winning project. "In fact, I just recently inspected a stick-frame home that will probably have to be demolished only 7 years after it was built. The problem is mold and it costs the CMHC millions of dollars every year in this region for retrofits and renovations."
The challenge presented to Nenzel and his team was to develop an exceptionally sustainable and affordable design for the project. The combination of ICF walls with a hydronically heated concrete floor cut the heat load almost in half and eliminated the need for an expensive back up heat source normally required by CCMC on the reserve. Interior wall surfaces were coated with acrylic stucco; the exterior received cement-based siding. Roofs were finished in steel.
"The project came in on time and on budget," notes Nenzel. "And these units will provide comfortable, healthy and affordable housing for generations."

Fox Blocks, a division of Omaha-based Airlite Plastics, has lowered their prices for a third consecutive month. The company, which prides itself on shipping factory direct to the end user, is one of the most cost-effective ICFs on the market. The recent price adjustment was prompted by falling prices of the two primary materials that make up any ICF, Expanded Polystyrene (EPS) and Polypropylene. Current retail prices are always available on the company website, www.foxblocks.com.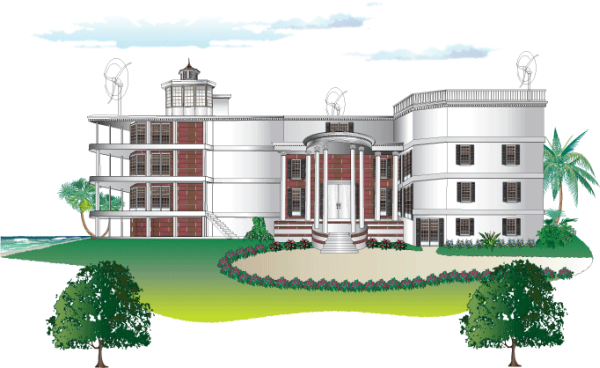 Greenblock Chosen for "Largest U.S. Green Home"
The Athena Marie Plantation, a 45,000 sq. ft home currently under construction in Florida, is reportedly the largest "green home" yet attempted, and will generate 100% of its energy needs. 
"This is a remarkable project," said Robert Cenk, vice president of Homecrete Homes, the Stuart-based homebuilder that is constructing this home. "We've built several large custom homes in the area, but this will be one-of-a-kind with some unique engineering and design challenges. The owner's decision to go with ICF construction will not only save energy and reduce the homes carbon footprint but will insure the home stands up to the next hurricane that decides to come through here."
ICF walls also allow the house to support three roof-mounted wind turbines and a third-floor swimming pool.
The Greenblock ICFs and Lite-Deck insulated concrete floors are being installed by Insulated Concrete Walls Inc., a Stuart-based specialty ICF installer. The owner reports that ten weeks into the project they are ahead of schedule and below budget. 
"We would not have been able to attain 100% + renewable energy, especially in a project of this size, if we didn't use
insulated concrete forms", says Lewis Barton, a spokesman for the home's owner.
The entire construction may be watched via real time video streamed on www.athenamarieplantation.com. Look for additional information on this home in a future issue of this magazine.