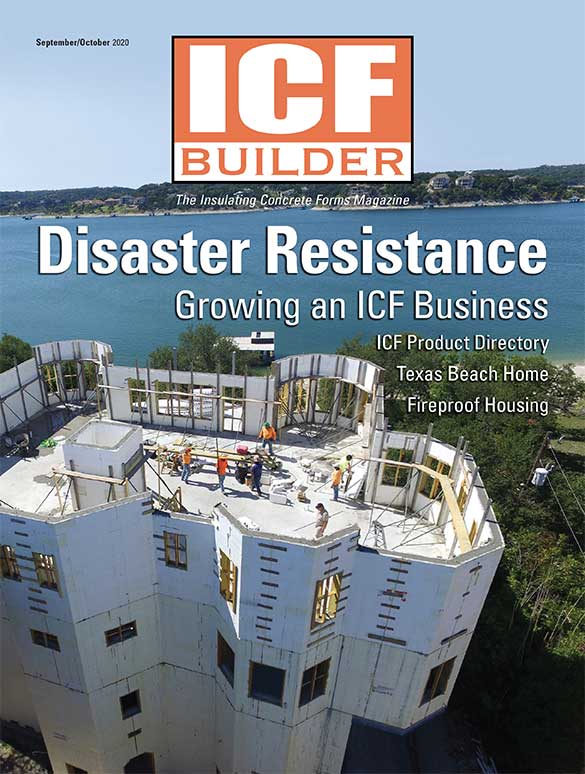 2020 ICF Product Directory
Get the most up to date products in the ICF industry in one place!
Features
Starting and Growing a Successful ICF Business, Part II
By Mike Garrett
Based on a presentation made at the 2018 ICF Summit, an ICF expert explains how to build a successful ICF business by promoting the safety and disaster resistance they offer.
ICFs Homes and Car Collisions
Remarkably, in the past few years three separate ICF homes have been hit by out-of-control vehicles. The photos and text show they not only protected the occupants, but received virtually no damage.
San Anselmo
After the devastating 2018 California wildfires, these two homes were rebuilt to be nearly fireproof, including ICF walls, a sloped concrete roof, and fire-resistant roof tiles 
and wall finishes.
Hurricane Harvey Rebuild
This Texas beachfront home replaces one lost to Hurricane Harvey. Suspended ICF floors, solid concrete walls, and a hurricane-resistant roof ensure it will protect the owners and their belongings regardless of extreme weather events.
The Williams Project
Built on a hill overlooking a beautiful Texas lake, this four-story custom home has already proven it stands up to extreme weather events.
ICF Product Directory
A special section of paid advertising containing a directory of ICFs and accessory products, organized by category with company contact information.
Departments
Built-in Safety
In the News: Surviving Dorian
Hurricane Dorian is said to be one of the worst natural disasters to ever hit the Bahamas. The storm, which made landfall in September of 2019, had winds in excess of 150 miles per hour for two days straight. On several major islands, 60% of homes were destroyed or...
read more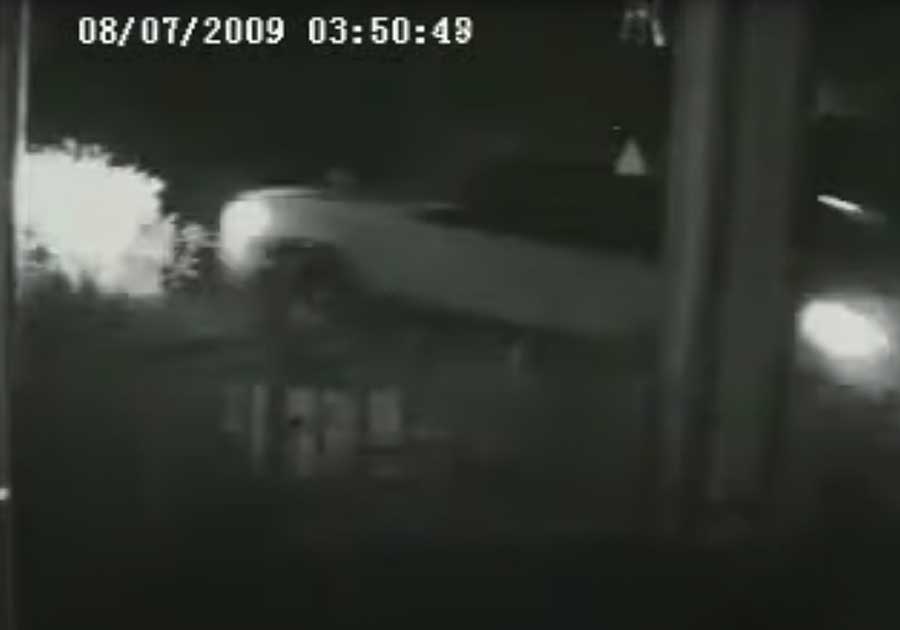 ICF homes have a remarkable ability to shield occupants from all sorts of disasters, including collisions with out-of-control vehicles. Over the past 15 years, at least three separate ICF homes have experienced accidents of this type. With a solid core of...
Like what you read?
Yearly Subscriptions Starting @ $30