2020 ICF Product Directory
Get the most up to date products in the ICF industry in one place!
Features
Communicating with ICF-Inexperienced Trades
Ken Williams, an experienced ICF installer, provided insight into how to maximize success when building with ICFs with a team that is inexperienced in the format.
Numerous Advantages of ICF
By Paul Kocsis
Structural engineer Paul Kocsis of Kocsis Engineering Inc. prepared an open letter to an ICF manufacturer to communicate the many advantages of ICF.
Chesapeake Village Center 
This mixed-use building with retail outlets on the ground floor underneath three floors of apartments in Stevensville, Maryland, are the most energy-efficient apartment homes built to date in Maryland.
Hazeldean Gardens
This five-story retirement residence in Stittsville, Ontario, Canada, is an amazing combination of safety and comfort for its senior residence.
The Villas at Riverdale
A $14 million first-of-its-kind Canadian project in Newfoundland used ICF blocks to build 40 semi-detached dwelling units.
Trade Shows and Events Shift to Virtual
The realities of gathering thousands of people indoors along with the international nature of many events makes people reluctant to attend in person. It's hard to say how long this trend will last, so making the most of the new virtual environment is a wise course of action.
Departments
 As I See It: A New Era
 News Roundup
The National Ready Mixed Concrete Association (NRMCA) and Grey Matters announced the first-ever Global Concrete Summit. From November 30 to December 10, this first-of-a-kind virtual conference and exhibition will bring practitioners, researchers, and policy makers...
read more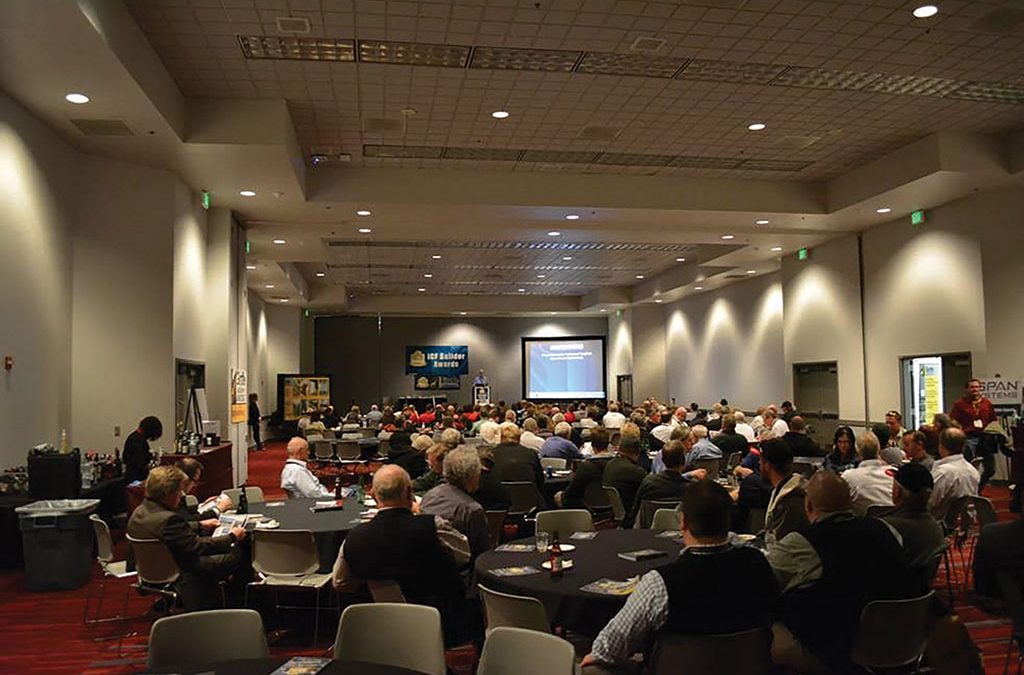 By Vanessa Salvia It won't surprise anyone that many in-person events for late 2020 and into 2021, as far as we can foresee, will either be cancelled or will shift to a virtual platform. The realities of gathering thousands of people indoors along with the...
Like what you read?
Yearly Subscriptions Starting @ $30