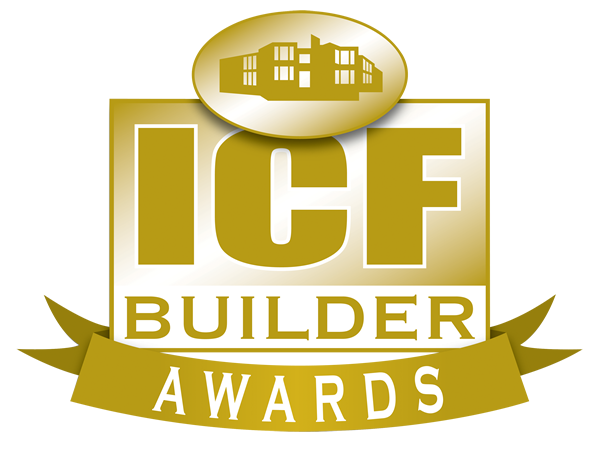 2018 Unlimited Residential
Best In Class
The McDowell ranch house is situated in rural Llano County, Texas, about 50 miles northwest of Austin. It was one of the smaller homes in the "Unlimited Residential" category of the 2018 ICF Builder Awards, but it was also one of the most outstanding, winning the division. 
The main home has approximately 5,900 sq. ft. if living space. With the ICF garage and two detached guest houses—also built with ICF—the total is closer to 10,500 sq. ft.
From the beginning, longevity and durability were essential. "We plan to keep this land in our family for many generations," says Pat McDowell, the owner. "I didn't want it to become a maintenance nightmare 100 years from now."
McDowell seriously investigated a wide range of building materials, including 2×6 wood-frame, CMU, tilt-up concrete, and more exotic options like straw bale construction, rammed earth, and SIPs. Once he learned of ICFs, though, the choice was obvious. Nudura was selected as the brand of choice, in part due to the outstanding support he received from Cameron Ware, now Nudura's regional manager.
McDowell explains, "In the conceptual phase I was looking for a better option than wood construction. I wanted durability, longevity, thermal insulation, sound insulation, insect resistance, and the ability to withstand storm damage. ICF construction provided the robust performance I was looking for. When compared to all of the other available construction methods, the value proposition of ICFs wins hands down. I can't say enough positive things about it." 
Architect Joe Volpe worked with the McDowells to design a stunning ranch home located at the top of a plateau on the property.  The design allows nearly every room to have expansive views of the surrounding Texas hill country. Large overhangs keep the windows shaded in the summer, and the complex angles capture the prevailing southeast breezes. With a clay tile roof and flagstone façade, the architecture is a perfect match for the setting. 
Volpe had never designed with ICFs before, but found them to be extremely adaptable and able to accommodate the vision he and the homeowners had in mind.
"Designing a home that is energy efficient, comfortable to live in, and blends with the environment is not 'green design,' it's just good design," says Volpe.  "How the home relates to the environment is an essential element, and no one pays more attention to the home's location than I do. This is what I do best."
McDowell served as his own general contractor, bringing in Mike Pilley Enterprises to do the ICF install. The home design is beautiful, but it did create some construction challenges. The plan has 76 corners and 14 different wall heights. Additionally, the all-ICF design includes 15 ICF gables and half-gables, several interior ICF walls, and an ICF safe room with a foam-and-concrete roof.  
Multiple steel beams needed to be embedded in the ICF core, as well as weld plates, masonry ties, and no fewer than 70 window and door penetrations, many of which are arched. These were poured in place using site-fabricated wooden bucks. 
"Poured-in-place arched openings—as opposed to squared off and infilled openings—are time consuming but make for a very nice structure," says Jay Stokes, who led the crew from Mike Pilley Enterprises. 
Finally, although the jobsite was relatively flat, it sits several hundred feet higher than the access road.  Grades of as much as 12% created minor challenges for pump truck access, and concrete had to be hauled in smaller batches. ICFs and other material had to be ferried up on small trailers because tractor-trailer access to the site was not possible. 
Thanks to an exceptional ICF crew, the project went like clockwork. Walls were straight and precise in elevation. Embeds were placed exactly according to plan. No voids or honeycombing whatsoever were encountered. 
The homeowner comments, "Our walls are true and plumb to a degree I have never seen. The team that performed the ICF work was by far the best subcontractor we had."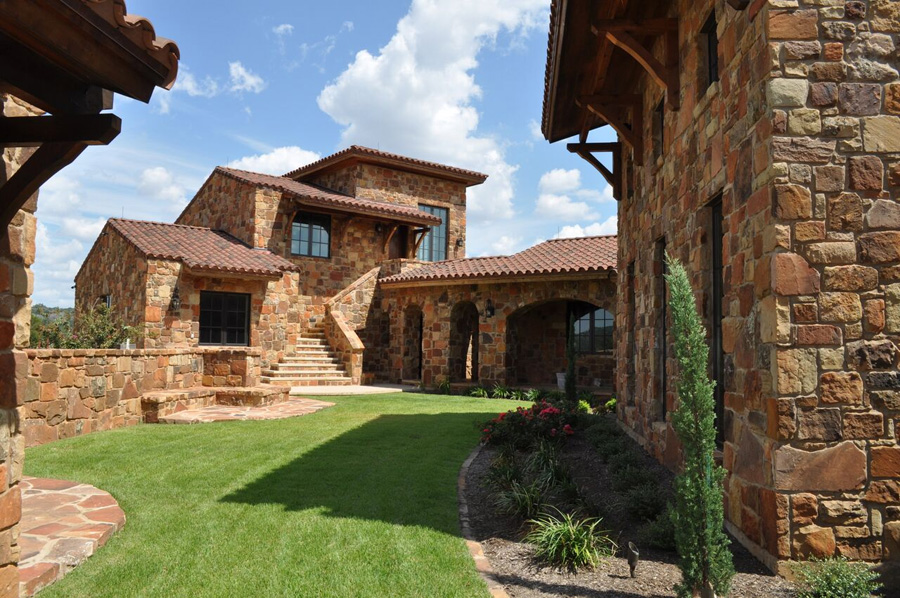 To complement the efficiency of the ICF walls, the roof is sealed with spray-foam insulation, and home's HVAC system incorporates a ground source heat pump.
Cameron Ware, the Nudura representative, comments, "Having been involved with several hundred ICF homes over the years, the McDowell residence stands apart as truly unique and quite frankly stunning." 
More importantly, the owner is extremely pleased. McDowell says, "After going through this building process and living in the home, I can't imagine why anyone would build a house with anything other than insulated concrete forms. Of all of the decisions we made in the process of building this house, hands-down the best decision we made was to use Nudura ICFs." 
Project Statistics
---
Location: Llano County, Texas
Type: Private Residence
Size: 5,933 sq. ft. (floor)
ICF Use: 8,764 sq. ft.
Total Construction: 2 years
ICF Installation Time: 68 days
Construction Team
---
Owner + General Contractor: Pat McDowell
ICF Installer: Mike Pilley Enterprises
Form Distributor: FutureStone
Architect: Joe Volpe Design
ICF System: NUDURA
Fast Facts
---
Embedded steel columns and roof beams
Many arch openings and gables poured in place
70 windows and doors
Energy efficient design
Like what you read?
Yearly Subscriptions Starting @ $30