Thank you for joining ICF Builder Group!
Benefits:
Utilize the tools and information below to maximize your membership. If there's a useful product or service this association could be providing you, but isn't, please let us know. We encourage your feedback. 
FREE premium business listing on ICFHub the largest searchable ICF database in the world for ICF builders, architects and distributors.   You will need to create a user account and then choose manual payment "Builder Group" option on checkout.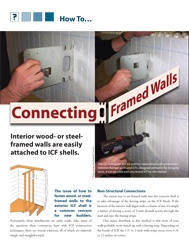 Targeted brochures, such as Disaster Resistance, Insulation Values, ICF vs. Wood Cost Comparisons, Religious Institutions, Educational Buildings, etc., that you can use for trade show pieces or to help give your sales pitch credibility. Customizable with your own company logo and contact information.
Available in your member area as well as free checkout in the shop.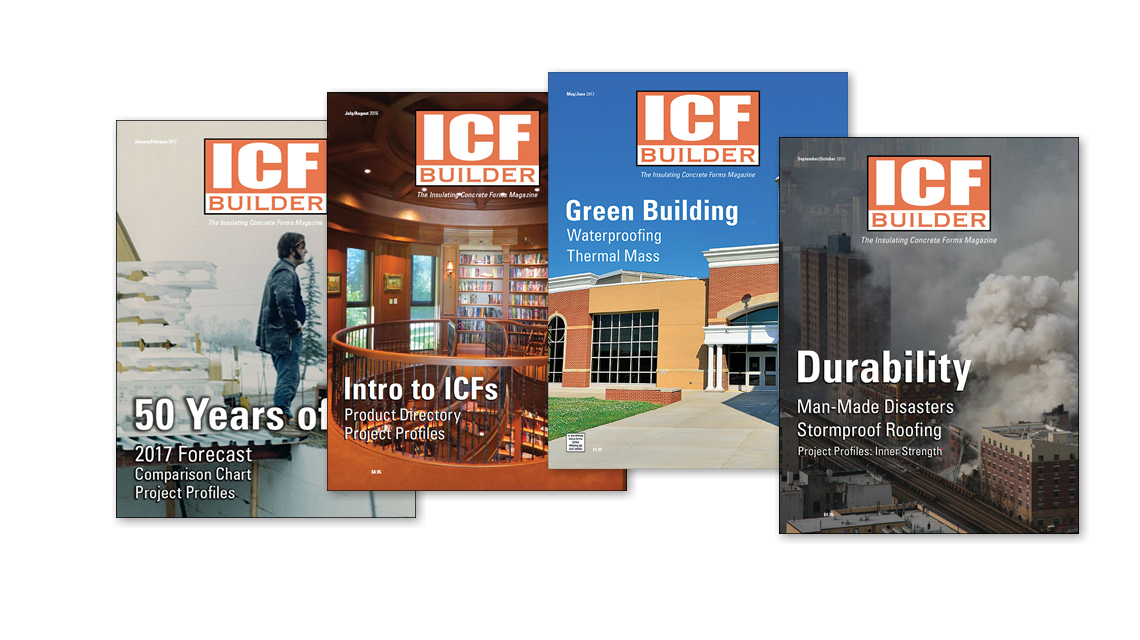 FREE Magazine Subscription Print and Digital annual subscription to ICF Builder magazine.  Also access to every back issue of ICF Builder Magazine. Once you are logged into this site you'll find thedownloads in your member dashboard as well as available for free checkout on the cart.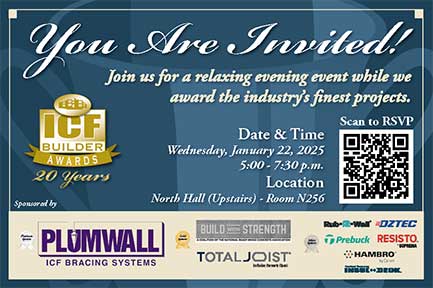 ICF Builder Awards – VIP entry to ICF Builder Awards reception prior to awards ceremony for 2 people.
---
The annual ICF Builder Awards will be announced at an evening dinner presentation held at the Las Vegas Convention Center in conjunction with the World of Concrete trade show. The event honors the best ICF installers and builders as well as recognizes the milestone projects that have advanced the industry.